Ashanti is bringing her curves to the yard in Vegas.  She's got to flaunt something to sell copies of her upcoming album Braveheart.  Check out the NY chick celebrating on the west coast last night, plus Big Sean takes us to Hawaii in his brand new video for "10 2 10"...
Cick know how to floss her bangin' bod to get some much needed attention for that album.  Ashanti, rocking a pink and multi-colored strapless Celeboutique dress and sexy Vero Cuoio shoes hit up Moon nightclub inside the Palms to party with her fans and to perform: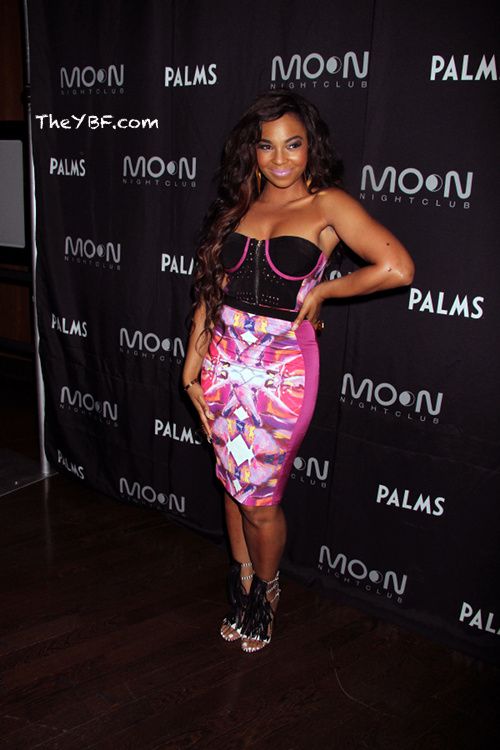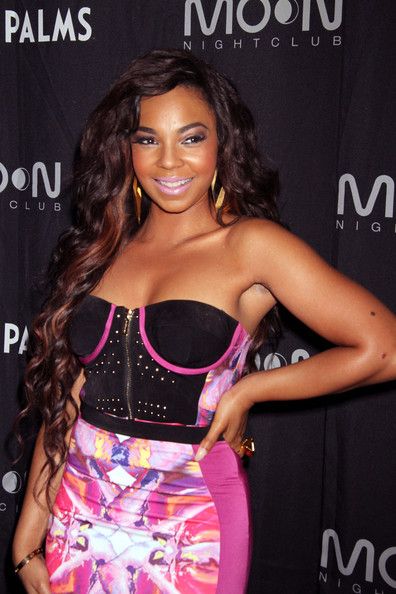 She made a hot arrival before rocking the stage.
 And we just hope singing "Foolish" for club crowds will help her push some units.  She delyaed the album on its previous release date of July 30th.  So we asusme it'll be coming out soon.
In other music news, Big Sean is still promoting his latest release Hall of Fame.  So he brings his fans to Hawaii with him in his latest vid (remember his trip with girlfriend Naya Rivera?) as he busts out his trap-style No I.D. produced "10 2 10" track against a hot backdrop.
Check it.