LeBron James and his wife-to-be Savannah Brinson are enjoying a little pre-wedding vacay in St. Tropez.  And you know it's real love when your man's feet have been jacked up by years of ballin', and you're still head over heels...
Bron & 'Vannah were spotted on a dock waiting on a small boat to take them to Club 55 yesterday.  The fab chick kept it casual in a maxi dress and a cute hat, while Bron went shoeless:
Yeah...that's the foot of a two time NBA champ.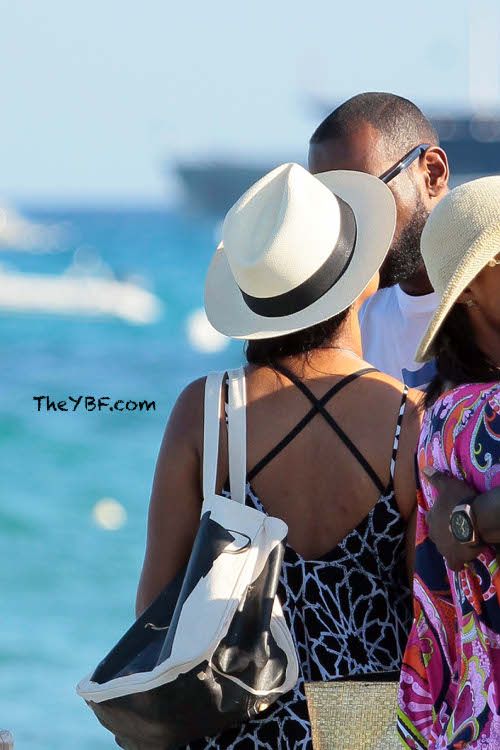 But obviously, his woman doesn't care.   Savannah and her fiancee got all kissy on the dock.  How romantic...
The twosome are set to be married September 14th in San Diego.
Photos: INF