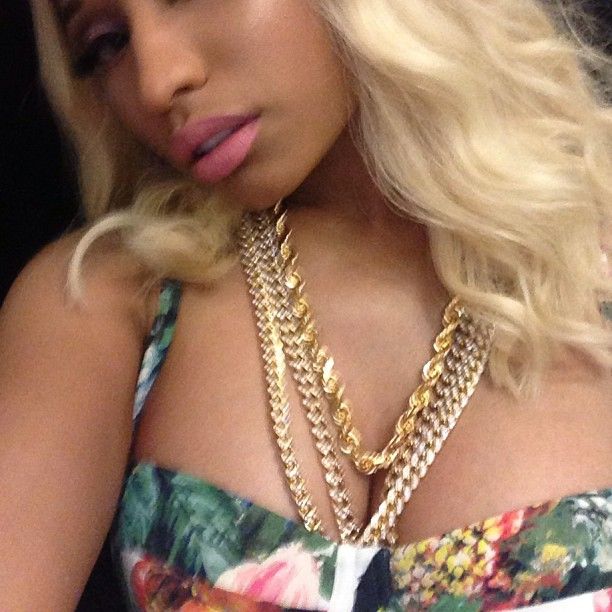 Nicki Minaj is helping Mavado choose the best twerkers and head-stand p-poppers for their upcoming video for "Give It All To Me".  Check out who she's got on the set inside, plus R.Kelly's new "My Story" video...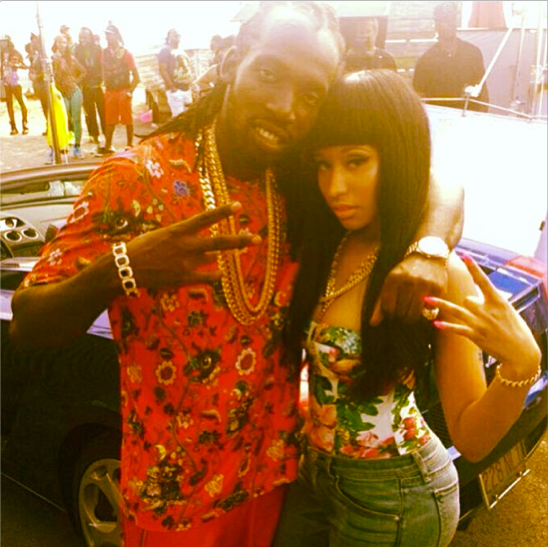 Nicki and her floral bodysuit are on the set of dancehall artist Mavado's upcoming video for "Give It All To Me"  And since the song itself has a reggae beat, the West Indie duo put a Dancehall vibe into the video treatment.
SB and co. are right there as well:
Check out what else you may see in the vid:
Of course.
In other videos, R.Kelly just put out the visuals for his "My Story" single that will appear on his upcoming Black Panties album.  2 Chainz is featured on the track, but doesn't appear in the video.  Because this is R's story only....and he's sticking to it.
Check out Kellz strolling through the Chi and talking about his humble beginnings below:
BONUS:Iggy Azalea slid into Philly last night for WIRED 96.5 FM's "96 Cent Show". And she gave a dollar's worth of goodies tot he crowd. Chick ripped her body suit in the booty area after poppin' it too hard on stage. And by poppin' it too hard we mean pushing her booty in and out and calling it twerking to divert attention from the thing she calls rapping. Check it below:
Photos: Nicki's IG, Mavado's IG