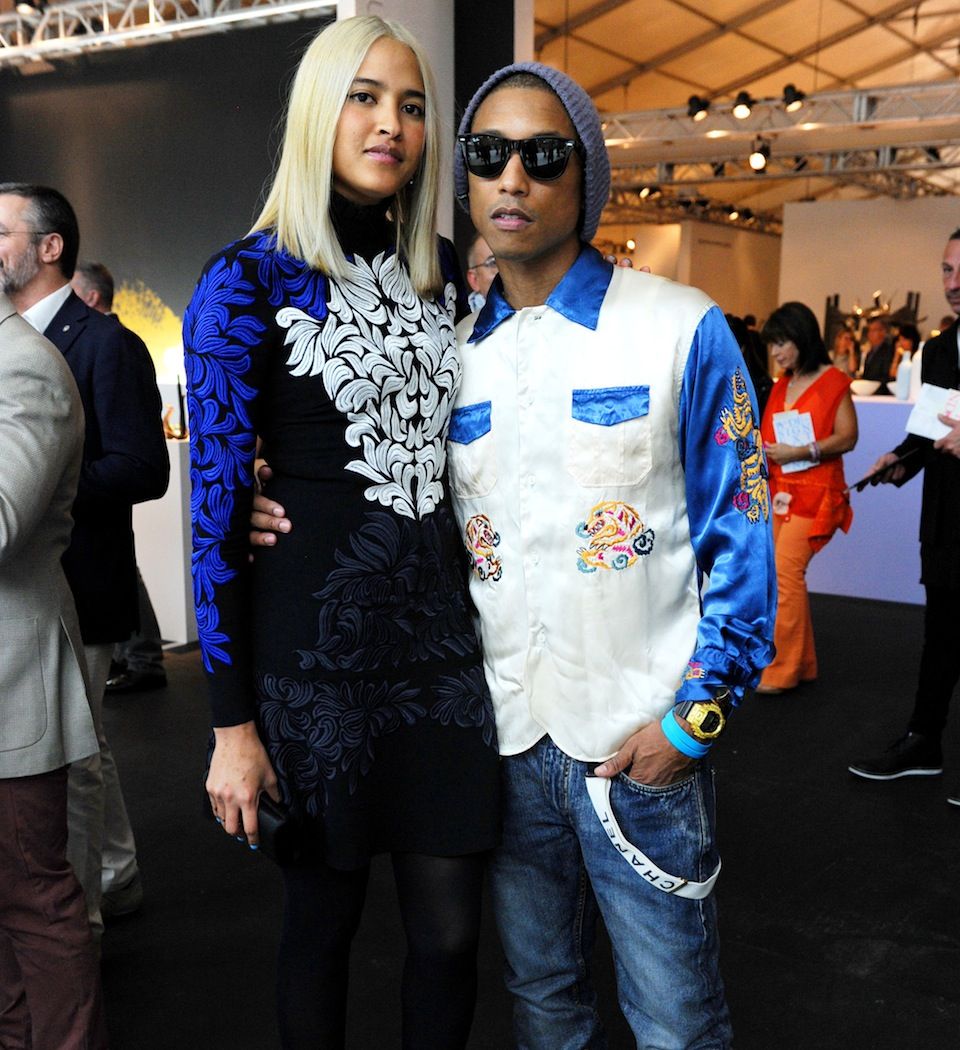 "Blurred Lines" producer Pharrell Williams appeared on the "TODAY" show where he opened up about his fiancee and son--a rare ocassion--and revealed that he writes many of his hits in the shower!  Watch the interview inside....
With 16-Grammy nominations and 3-wins to his credit, producer Pharrell Williams appeared on "TODAY" this morning where he revealed that he's written most of the songs you love ("Blurred Lines", "Milkshake", "Hollaback Girl") in the shower.  "I can write pretty much anywhere, but in the shower it's, like, where it's, like, really great," He added that Nelly's"Hot in Herre" was one of his biggest shower-penned songs.
Reflecting on his childhood in Virginia Beach, he said he met his producing partner Chad Hugo at band camp.  He said, "Most of us were kinda nerdy. Nobody sort of walked in, like, you know, Kurt Cobain, Dave Grohl-cool." While telling the story of his first encounter with Chad, he joked"One year....when I was at band camp" (inside joke from American Pie).
So what does he consider to be his best work? He said, "The best song that I've ever co-written was my son." (referring to his son Rocket, with fiancée Helen Lasichanh).  He even penned a track for his son, called "Rocket", on the Despicable Me 2 soundtrack.
He added that he can't give anyone relationship advice but says his relationship with Helen is "awesome" and she's his "bestie".  "Every night's like a sleepover."  Interesting to hear Skateboard P talk about daddyhood.

Pharrell will appear as a mentor on Rihanna's new fashion reality competition show "Styled to Rock" on the Style Network beginning Nov. 5th.
BONUS:
Watch Pharrell with Daft Punk and Nile Rodgers in the "Lose Yourself To Dance" video.
The Randomness:
1.  Fonzworth Bentley welcomes baby girl.  Story.  
Photograph by Markus Haugg