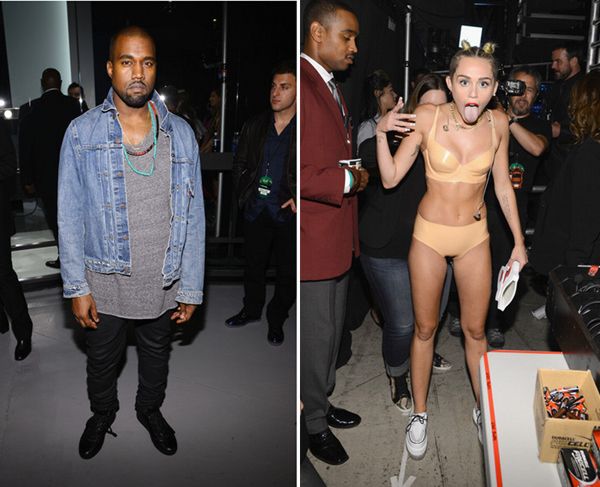 It doesn't matter why someone is all over the news these days, it just matters if they are.  Because folks will hop on the bandwagon and try to grab up some of that shine while it lasts.  Enter Kanye West and his reported Black Skinhead remix...with Miley Cyrus....
Page Six is reporting that Miley skipped out on her own VMAs afterparty at No. 8....after her nude panties tragedy of a performance....to hit up the studio with Mr. West.  And supposedly, they're working on a remix to 'Ye's single "Black Skinhead."
Since Miley has said she wants to "feel black" and delve into the culture....whatever her interpretation of "the culture" is....it's no surprise she would take Kanye up on his offer.  The former Disney chick is going after anything and everything "provocative" these days.  By any means necessary.
Reportedly, the collabo will appear on a Yeezus Remix EP due out later this year.
Kanye and his love of trashy white chicks continues....
Photos: Getty