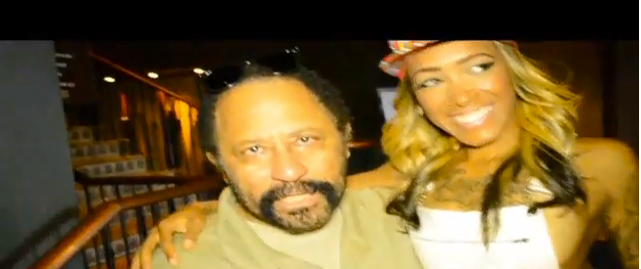 Judge Joe Brown is looking disheveled and drunk in a video that recently hit the net.  Peep what Papa Joe is doing with ladies and what he said about his now cancelled show....
Somebody has been hitting the bottle hard in his retirement.  Judge Joe Brown was spotted in what looks like a hotel drunk off his ass and slurring.  He said he's been drinking on double Bombay Sapphire & tonic.  So ish got real.
The person filming said at one point,"Guess what judge, I'm not guilty."  Judge replied, "F--k that –I quit… I do not do that bulls--- anymore."
Joe Brown proceeded to put his hand on the hip of one of the two random chicks who was at this venue taking pics with him.  He said "Pretty women like you and you are insecure."  Then he asked (for the umpteenth time) if they'd seen the pic of his wife, which he whipped out for everyone to see.
Only a drunk man can be flirting with multiple women while talking about his wife.  Check out the video below: