LaLa & Carmelo Anthony have been spotted...together...for the first time in a while.  With La's hectic career schedule and Carmelo fresh off a trip to China and ramping up his new clothing line (which he's rocking), the two seem to have been leading separate lives.  But they decided to skip out on the MTV VMAs and chill out with Kiyan back in L.A.
Pics of their family day at The grove inside....
Reality star LaLa, who just debuted her new clothing line 5th And Mercer, and her husband Carmelo seem to be getting back in the swing of coupledom.
The twosome were spotted arm and arm with their 6-year-old son Kiyan shopping it up at The Grove this weekend.  Putting all those marriage-on-the-rocks rumors at bay....for now.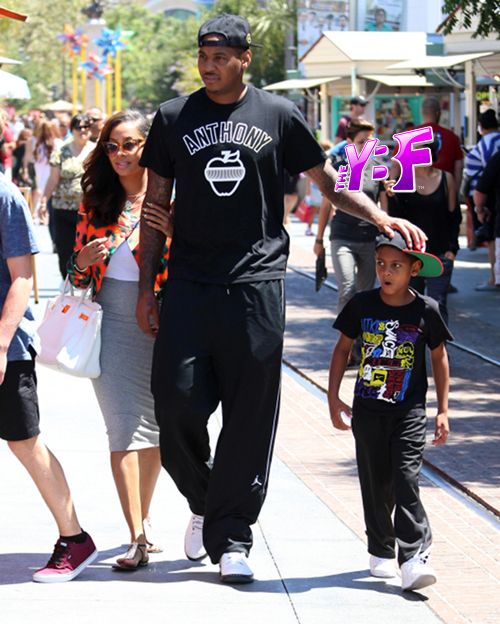 The fam also hit up Universal Studios together on Friday.  And since Kiyan is back in school for the fall, La posted a pic of papa Melo going over his homework with him on Sunday morning: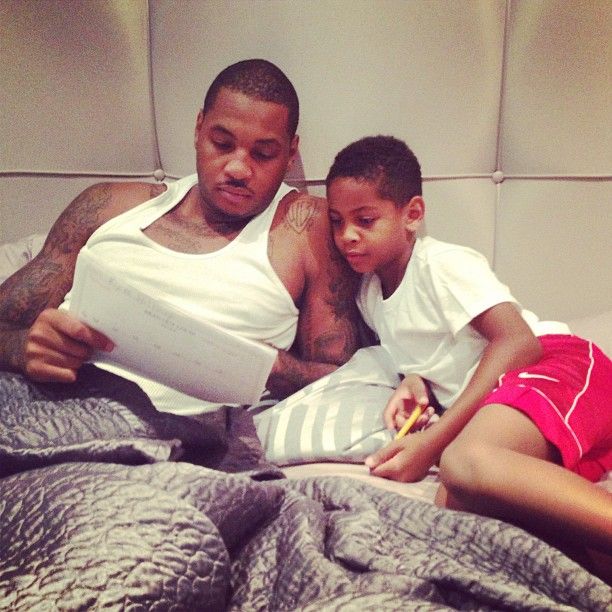 Damn near makes your ovaries melt seeing a daddy-son pic like this.  Sigh.
Photos: WENN/LaLa's IG