You may want to do a double take.  Nope...that's not Nicki Minaj.  It's TRINA....doing a tribute to Nicki Minaj during last night's 2013 BMI R&B/Hip-Hop Awards honoring Cash Money's Bryan "Birdman" Williams and Ronald "Slim" Williams. 
Check out all the pics inside of all the hip hop celebs (and we use that term very loosely) who attended the Awards show all about songwriters, producers and publishers, plus the message Young Money has for all of hip hop.  Hint: These are fightin' words....
We don't think we've ever seen a vet in the game tribute a newbie, but, there's a first time for everything.  The baddest chick Trina hopped on stage at the Manhattan Center in NYC last night to tribute Nicki Minaj.  The blond wig, overdone leg baring red dress, jewels and all were all part of the costume.  And we damn near couldn't tell this WASN'T Nicki.
It was a full out Young Money takeover as the Award show--which was supposed to be Black Tie but oh well--was a tribute to the label's head honchos Birdman & Slim.  So Weezy, Birdman, Nicki, Mack Maine and more all kicked it front row: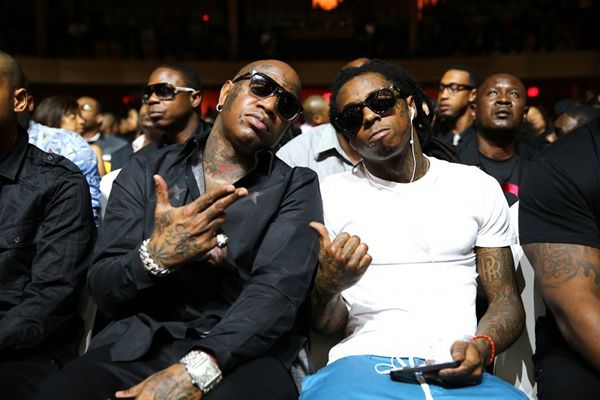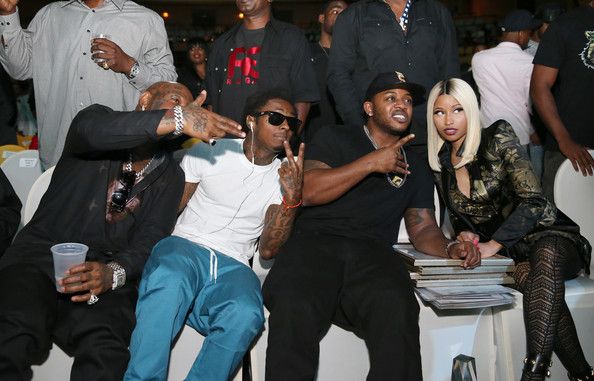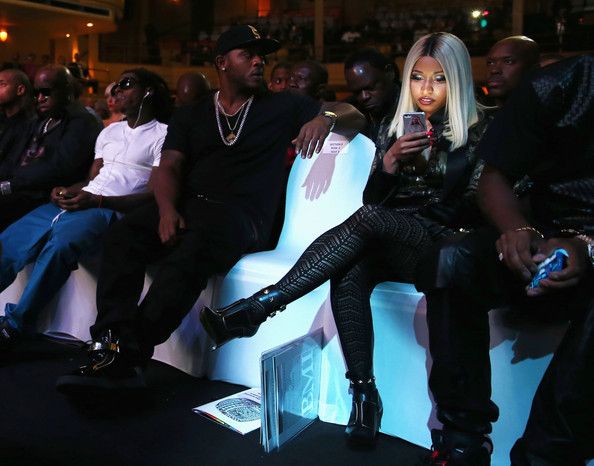 Bored much?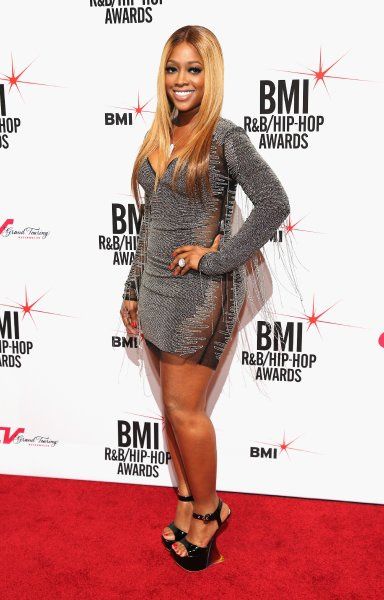 Trina arrived looking like herself though.  And yes, we think she looks great.  Don't question our Trina fan-dom...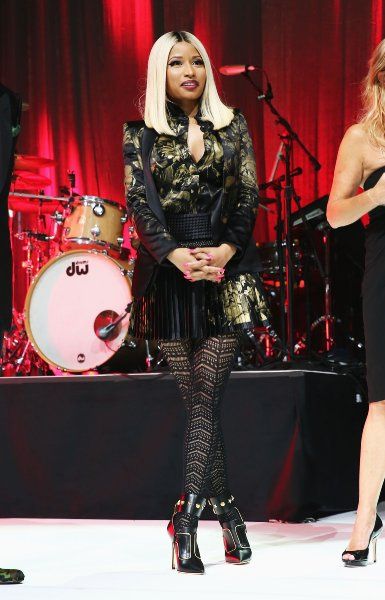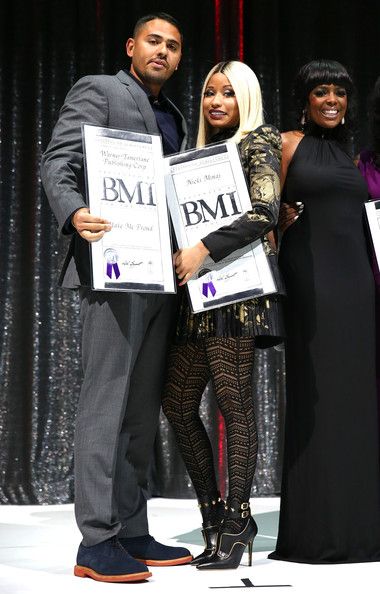 Nicki, who looked all the way ready for fall in these black tights and flirty gold foil & black skirt and matching long sleeved blouse, accepted and shared the Songwriter of the Year crown with Benny Blanco by each writing four songs that rank among the year's most-performed.
In case you were wondering, Nicki's top contributions include "Dance (A$$)," "Girl On Fire," "Make Me Proud," and "Starships."   And Benny was recognized for "Diamonds," "Heart Attack," "Payphone," and "Work Hard Play Hard."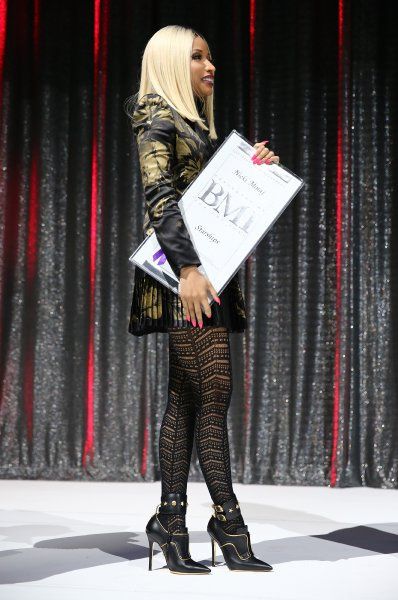 And Nicki Minaj's "Starships" earned Song of the Year honors as she wrote it herself along with a few others.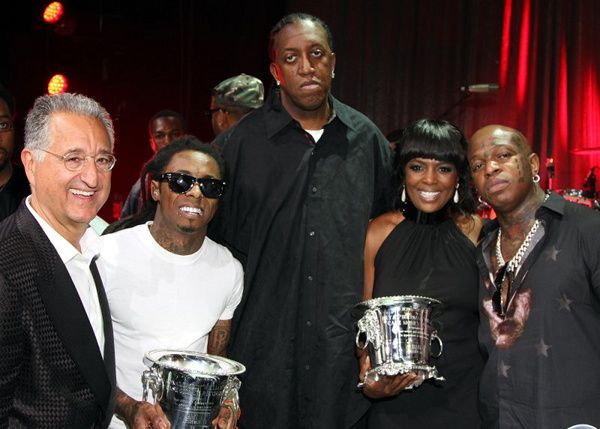 Weezy & his Cash Money crew, including Juvenile (WHERE YOU BEEN JUVE?) accepted an award from BMI's head honcho Catherine Brewton and co-hos Ray-J.  Plus Slim & Baby copped the ICON Award.
The fellas took the stage to  offer up a message to hip hip.
And Nicki, Birdman, Mannie Fresh and co. responded to their tribute, plus here's Trina's tribute performance:
Also at the BMI Awards last night: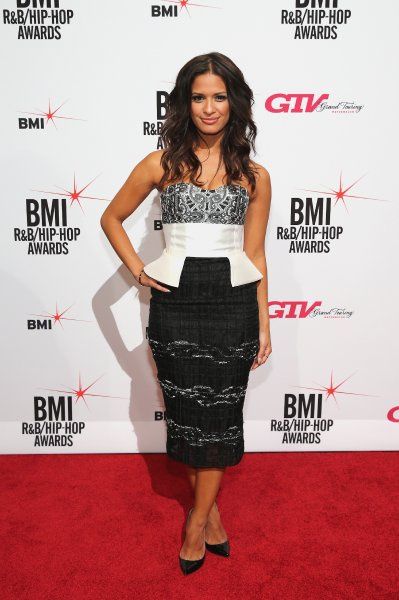 Rocsi Diaz rocked a gorge strapless Prabal Gurung dress for the event.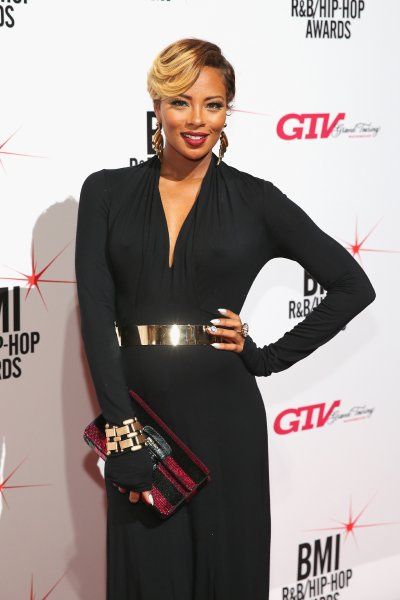 Model Eva Marcille looked sophisticated fab.
Rapper Future flew solo without his chick Ciara.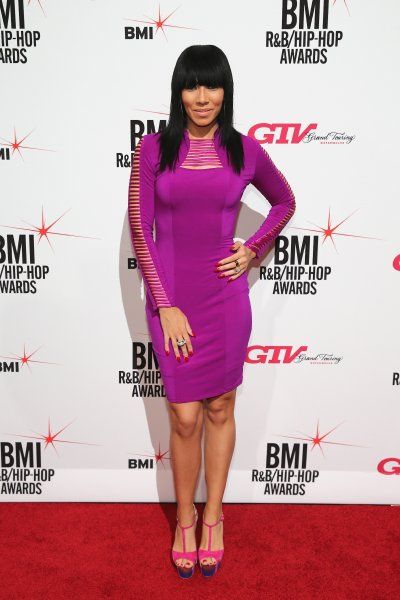 Fab chick Bridget Kelly kept it cute on the carpet.
Busta, Mystikal, Juvenile and Mannie all hit the stage.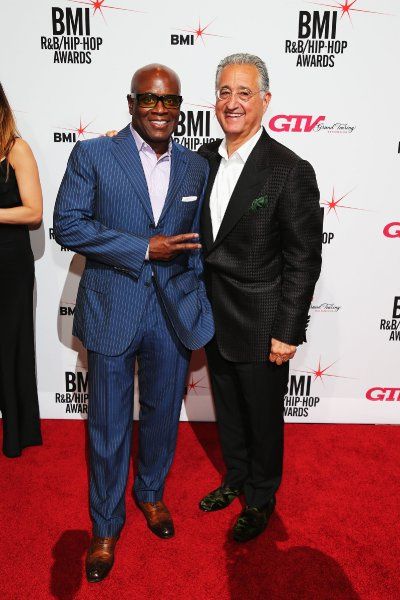 L.A. Reid was there as an icon himself.
Sean Kingston debuted his new beard.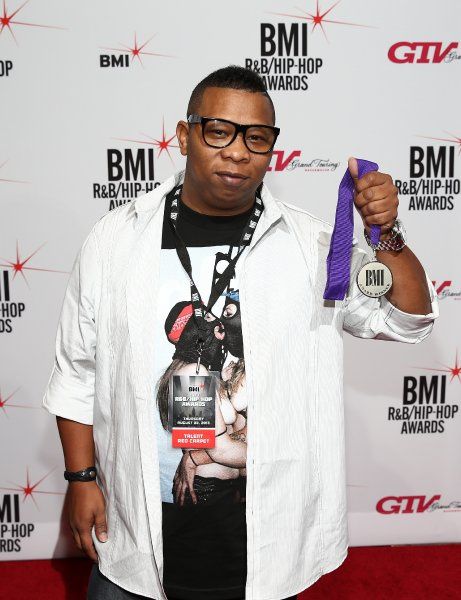 Hey Mannie.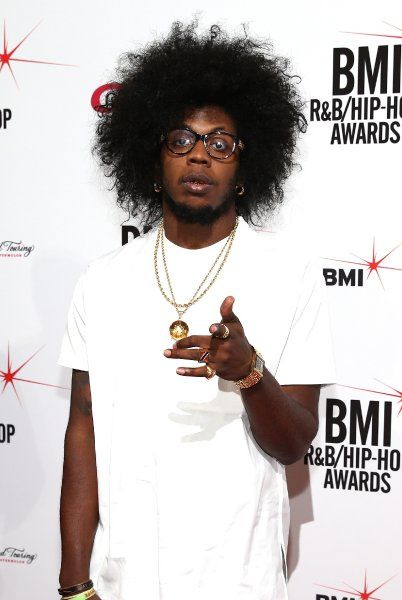 And Trinidad James looked....like this...at the Awards.
Congrats to everyone!
Photog Credit: WENN/Wireimage via BMI/Getty Images