Bruno Mars was up for 5 awards tonight.  And he hit the stage decked out in a gold blazer to perform his hit single "Runaway."  And Ms. Adele took over the whole GRAMMY Awards by sweeping all 6 of her categories.  And performed "Rolling In The Deep."  Vids inside...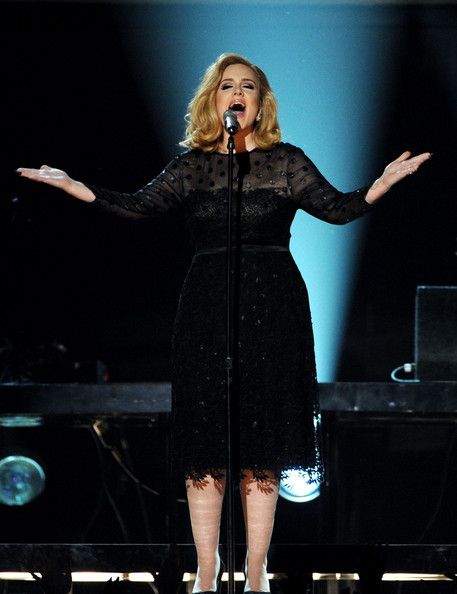 Talk about a comeback!  23-year-old Adele sang her most popular track to date, "Rolling In The Deep," (which has also been remixed heavily by the hip hop/urban set) at Sunday night's GRAMMY Awards.  And it was the bluesy Brit's first big live performance since she underwent vocal cord surgery months ago.  And clearly....chick isn't struggling in the least bit.
Standing O.  Loves her.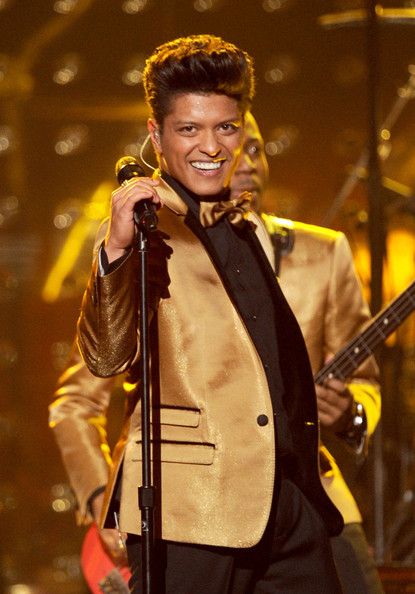 26-year-old Bruno Mars was another one of our faves of the night.  He likes to keep his performance style old school with a James Brown flare.  And he rocks it.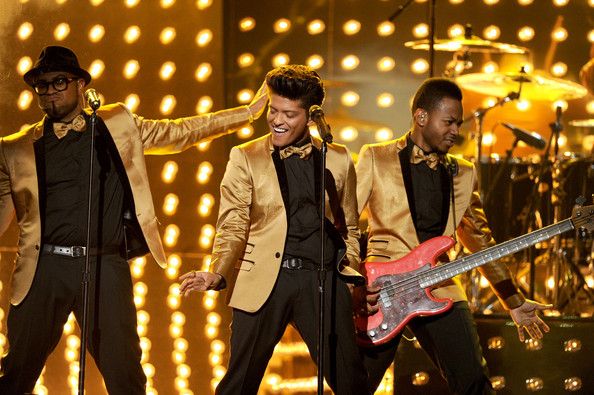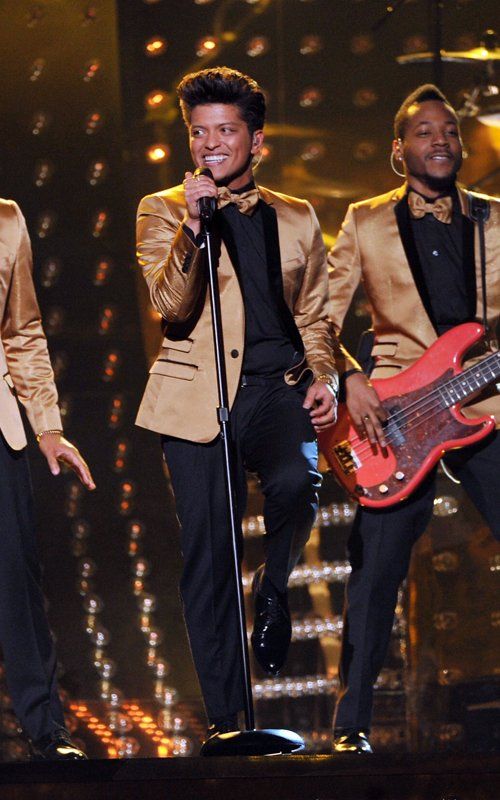 Check out "Runaway" below: