Chris Brown made a triumphant return to the Grammy stage this evening performing 'Turn Up the Music' and 'Beautiful People.'  And that was just his first performance.  Watch it inside....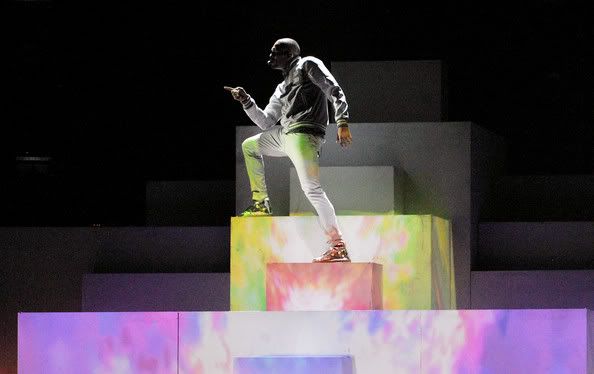 With the stage lit up like the boxes of a 1980s arcade game, Chris Brown showed off some stellar footwork as he jumped, kicked and danced it up for his big comeback.  And even copped the award for Best R&B album for Fame.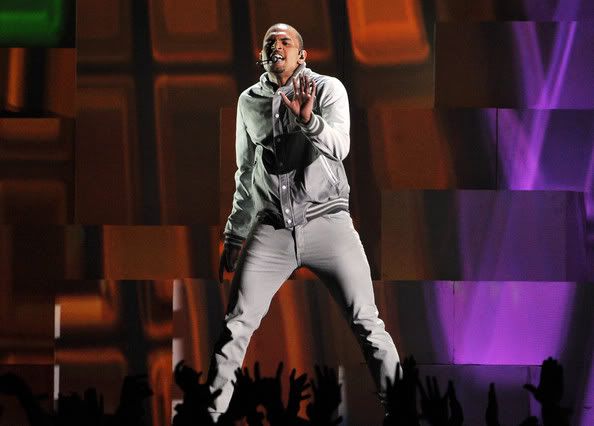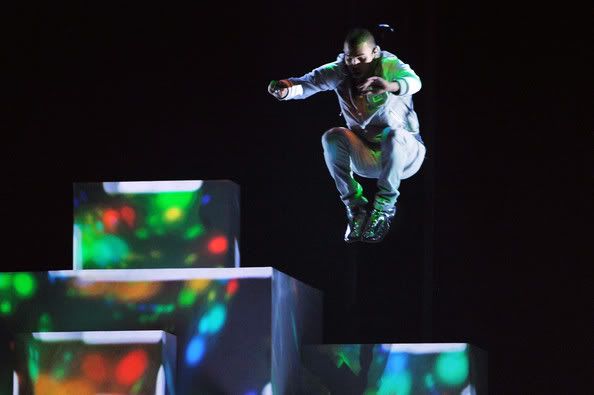 He followed it up, in his smedium pants we are NOT mad at and letterman's jacket, with a performance of "Beautiful People."
Watch the performance above.