Not sure what Tyra's going though these days but she look like she went through it and more this weekend.  Check out the "Top Model" host was in Cali looking like that chick from "The Ring," plus RGIII's got some new hair y'all!
Tyra Banks was spotted peeking around the corner outside her friend Jennifer Klein's Annual Day of Indulgence party in Brentwood this weekend: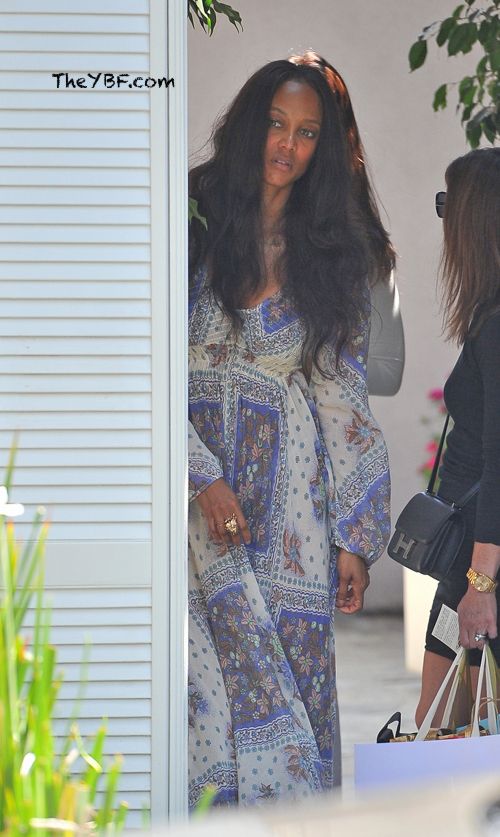 We're not sure if she was going for the weekend flower power grunge look, or if she needs a good nap and a some Argan oil, but Ms. Banks wasn't looking herself this weekend.  We expected her usual fun loving and gorge self to emerge from what was a festive occasion, but....no.
In good news though, she's got some serious "Top Model" Cycle 20 premiere ratings.  It's the series highest rated cycle so far in two years!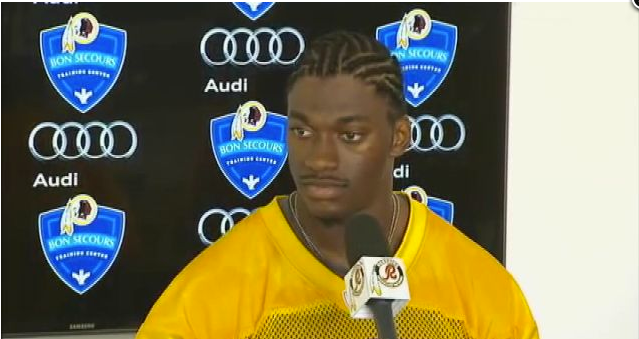 And in other hair tales, Robert Griffin III showed off his new ~hurrr~ in a press conference today.  Looks like the Redskins baller found himself a braider who got rid of...whatever that was before....and gave him some clean cornrows.  Oh, and he had to get designs with them, obviously.
While we wish he would just cut all the braids all together, we're OK with the baby steps.  Check him out talking about his new 'do below. 
He said, "New phase, new hair. ... Been ready for it. It's just a matter of time."
Y'all know his new wife Becky is cursing him out right about now for getting this done AFTER the wedding.
The Randomness:
1.  Now that NYC's infamous "Stop & Frisk" policy has been declared by a judge to be unconstitutional, Mayor Bloomberg says he will appeal the decision.  STORY
2.  Nicki Minaj unveiled her brand new Minajesty fragrance ad.  STORY
3.  Judge in Paula Deen case throws out race-based claims, saying the plaintiff has no standing to sue since she was not a victim of the alleged discrimination STORY
4.  Rapper Mac Miller nearly collapsed on stage while performing in Phoenix this weekend.  STORY
5.  "Extra's" AJ Calloway and wife Dionne welcomed a beautiful daughter, Amy Belle Calloway, today.  STORY