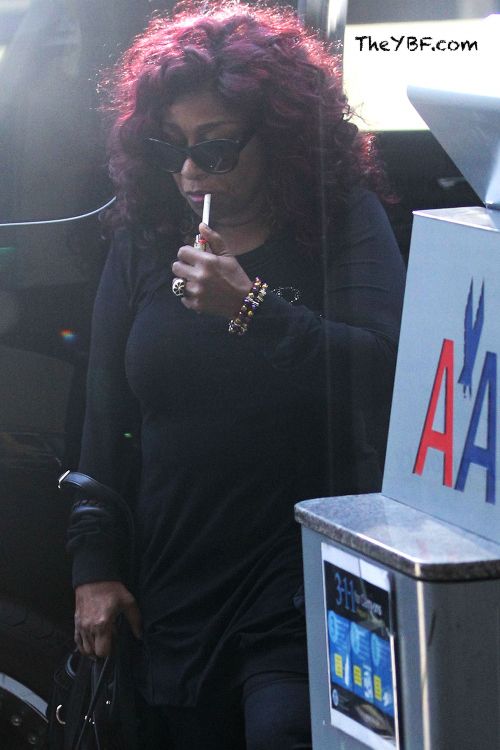 Singer Chaka Khan recently completed a rehab program for an addiction to prescription medication, but shoots down rumors created by certain websites that she fought with Lindsay Lohan while in rehab. See her statement inside....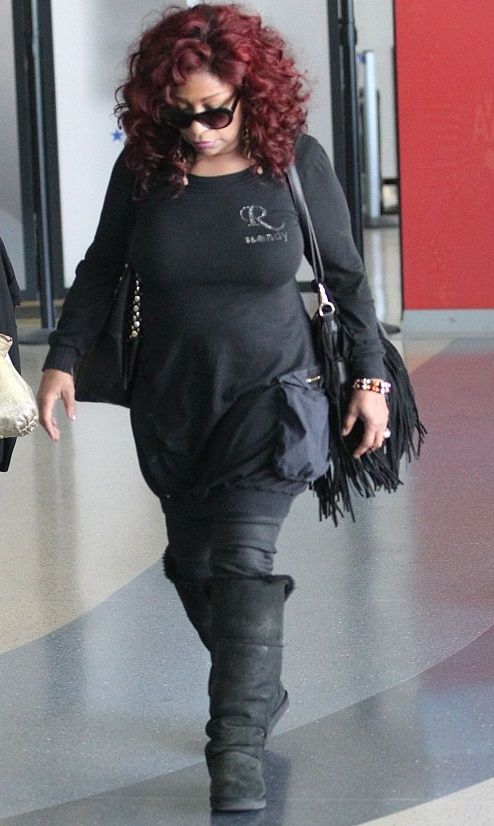 We were shocked when we heard rumors that  legendary singer Chaka Khan (shown atop, arriving back in LA this week) had fought with troubled actress Lindsay Lohan while in rehab! Because Chaka kept her rehab stint very private, we weren't sure this had happened.  But it turns out, Chaka did seek treatment for a recent addiction.  But the fight....was just a nasty lie.  
During Lindsay Lohan's 90-day stint at Cliffside Malibu (a residential treatment program), Chaka was also there, battling an addiction to pain pills. The "I'm Every Woman" singer released a statement saying,
"I applaud Lindsay Lohan for doing the work. She is a lovely young lady and I pray for her well-being. The battle of addiction is a serious and long process, which is why I chose to address my use of prescription medications—which came about as a result of the knee surgery I had a few years ago.  

When and if necessary, I will seek alternative methods and traditional treatment to stay ahead of any potential problem. So many are not here today, and have lost this battle with addiction. Because these medications are legal, their abuse is often unknown—until it's too late. If not handled they are a silent killer.""
So now that we know Chaka was in rehab, let's get to this rumored fight with Lindsay.  Based on the twitter feeds of both divas, we find it hard to believe they had any beef.
And.....we're glad both women got the help they needed.
Photos via PCN