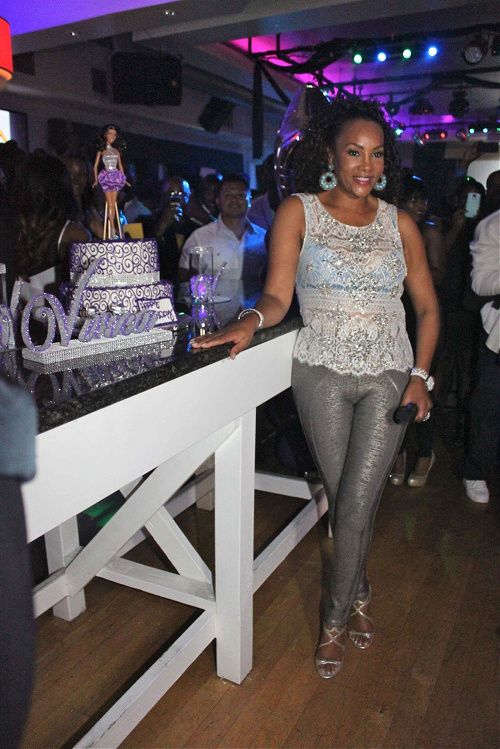 The fabulous Vivica Fox celebrated her 49th birthday with a bash attended by her "Mr. Box Office" co-stars as well as her celebrity friends Tisha Campbell Martin, Duane Martin and more.  See the pics inside ......
Now that she's a single lady, she's partying it up hard before she hits the big 5-0.  And chick looks great.
Veteran actress Vivica Fox took over Rain Nightlcub this weekend to host a private birthday soiree for family and friends.
Viv's "Mr. Box Office" co-star Jon Lovitz came by cheer on the birthday girl. 
Regina King, who's returning to the small screen on "The Big Bang Theory', posed it up with Viv.
"My Wife And Kids" star Tisha Campbell was there with her hubby Duane Martin, who's having a career resurgence with the BET hit "RHOH".  We know he's thankful for THAT.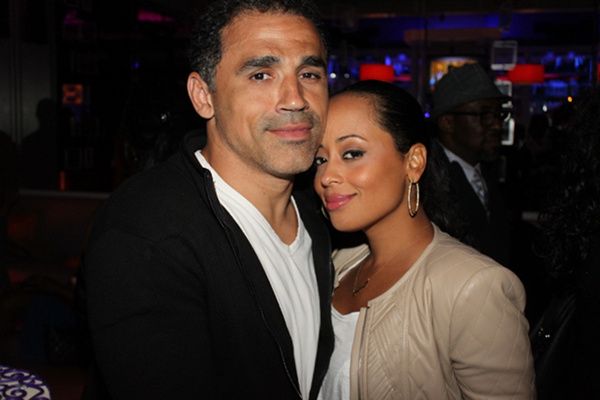 Essence Atkins, who also appears on "Mr. Box Office", brought along her handsome husband Jaime Mendez.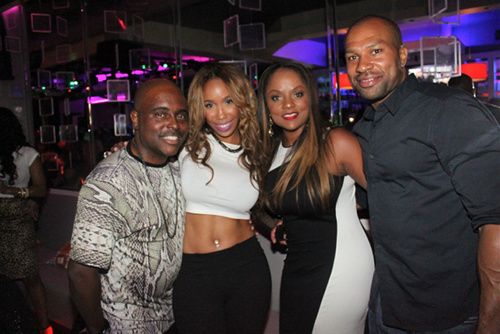 Fellow "Mr. Box Office" star Alex Thomas posed wtih NBA baller Derrick Fisher and his wife.
While wearing an Herve Leger look and Jimmy Choo shoes, Vivica was serenaded by her friends for the ocassion.  Happy birthday Viv!

Photos via Terry Christanio