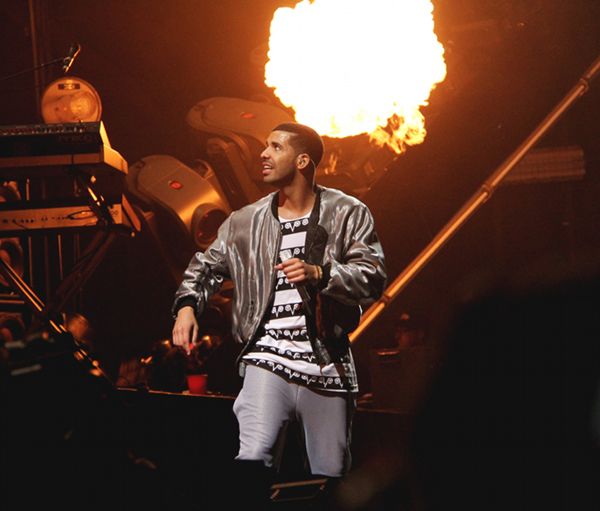 Drake just dropped a fresh new track off his upcoming album Nothing Was The Same.  Check out the chill "Hold On We're Going Home" inside, plus 2 Chainz rocking the Jimmy Fallon stage with "Feds Watching"....
Drizzy is back on his chill vibe emo-rapper ish with the third single off his upcoming album (September 17th). After returning home to Toronto to close out his 4th Annual OVO Fest with his celeb friends last night (pictured above), he released "Hold On We're Going Home."  And he tapped another Canadian crooner, Majid, for the vocals.
It's something to vibe to in the car this summer and fall. Check it above.
In other rapper news, 2 Chainz took over late night by hitting up "Late Night With Jimmy Fallon" and performing his latest single "Feds Watching" with The Roots.  Check it out above.
Photo: Karla Moy