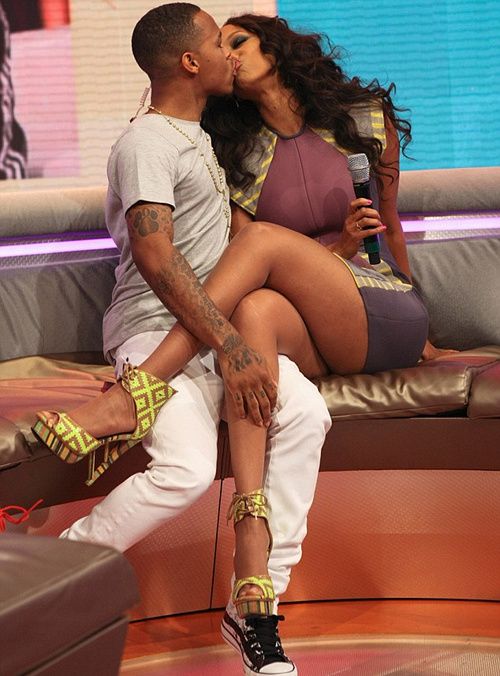 Another day, another kiss between Tyra Banks and...BOW WOW. Yep, Mr. 106 had a mini slob down session with the hot "ANTM" host on "106 & Park" last night. In case you missed it, we've got the full recap inside...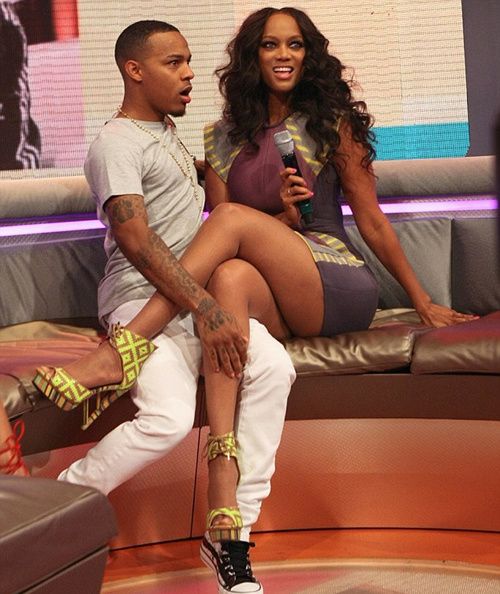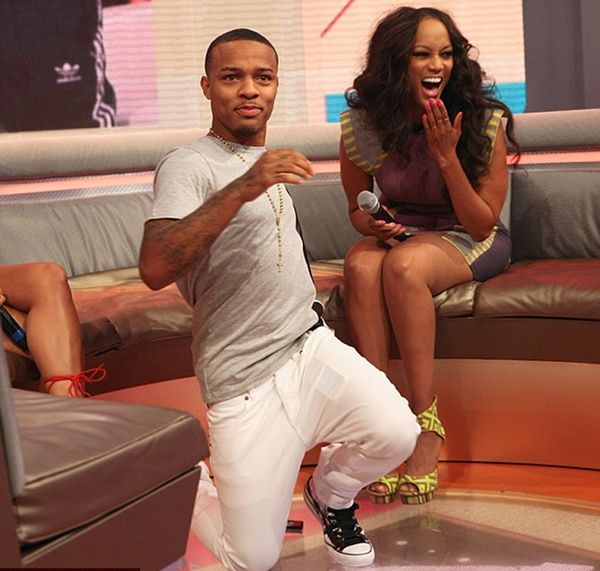 First things first--back in 2009, Bow Wow went on Tyra's talk show and locked lips with the super model for whatever reason.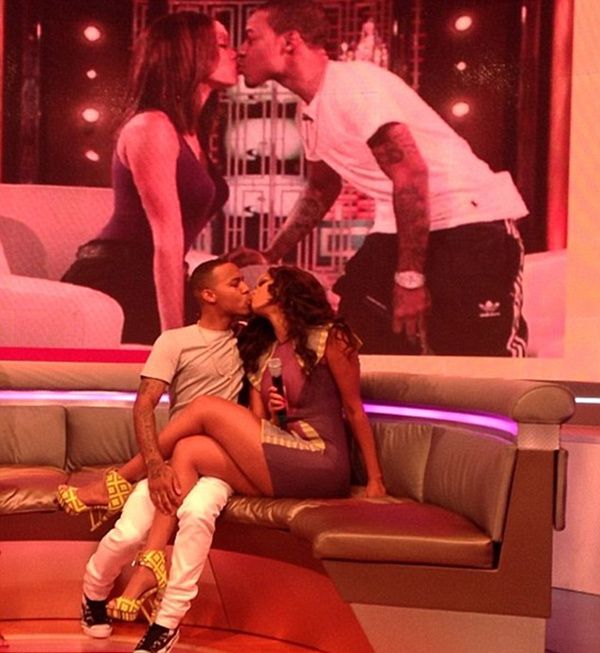 Fast forward to last night, Ty Ty hit "106 & Park" to promote the upcoming cycle of "Top Model" with Bow and guest co-host Keshia Chante. And Ms. Banks' curvalicious ridiculously stunning presence had Bow Wow all in a tizzy. So when Tyra asked if they should remix their previous national tv kiss, she moved in, swung her legs on top of Bow, and went in. Well...
Check out the video above. That's one way to promote your show.
Bow also reacted to the "big kiss" backstage and said he truly feels like the HOTTEST host on tv. He and Tyra had already kissed on national tv on HER show a while back, and since she came to his house....and kicked off another kiss....he's going to ride his high horse. Check out what he had to say about it below:
Photos: Getty for BET, Bow's IG