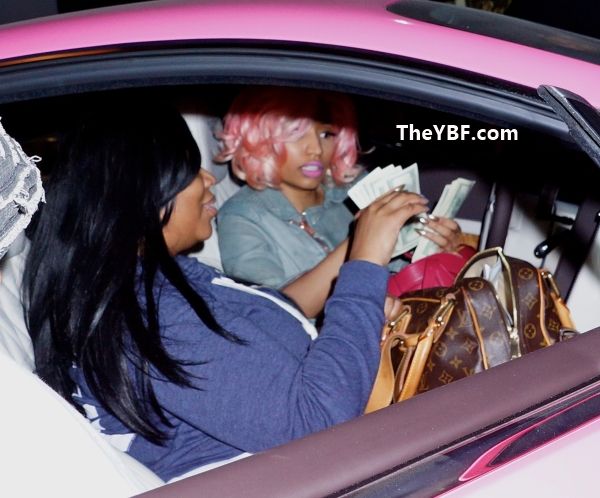 Rihanna, Chris Brown, and Nicki Minaj (with a Louis Vuitton backpack full of cash) are all gearing up for tomorrow night's Grammys.  And they were spotted making their rounds in L.A. yesterday.  Pics inside....
She works hard for the money!  Nicki Minaj was spotted counting dollars before hitting up Chanel, Giuseppe Zanotti, and other luxe stores in L.A. yesterday.  Because credit cards just aint good enough: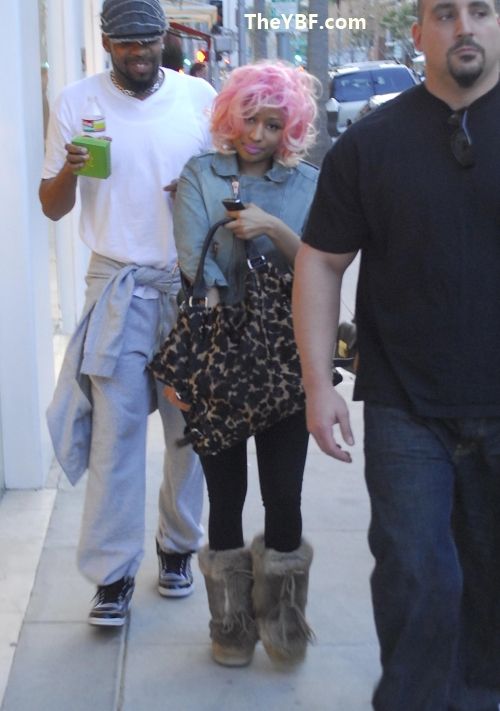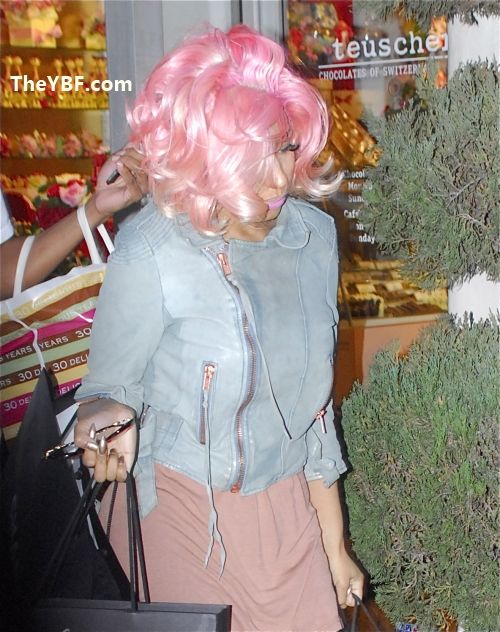 The rap chick, nominated for 3 statues, is prepping for her Grammy performance where she's debuting her new track "Roman Holiday." 
Also spotted out: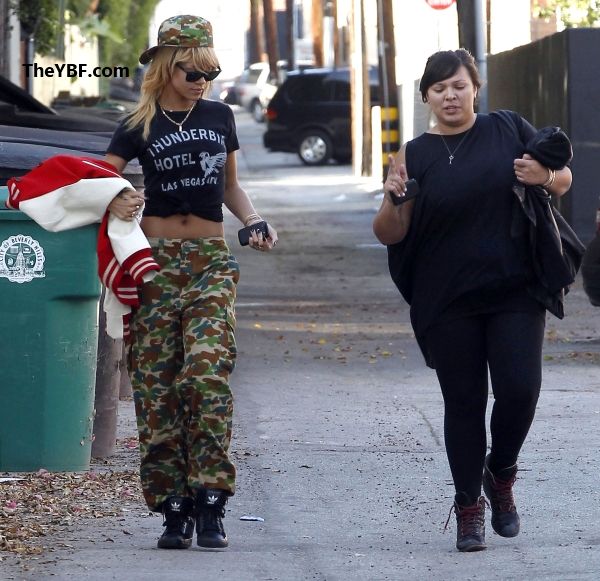 Rihanna loves her camo.  She was spotted leaving the studio with her assistant yesterday in her fatigues and cropped shirt and camo hat.  And her Adidas sneakers to boot: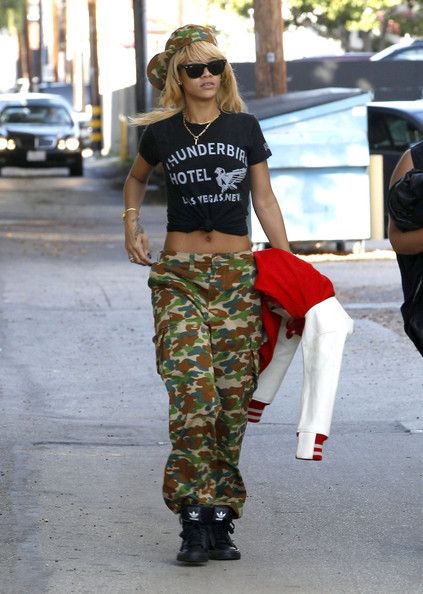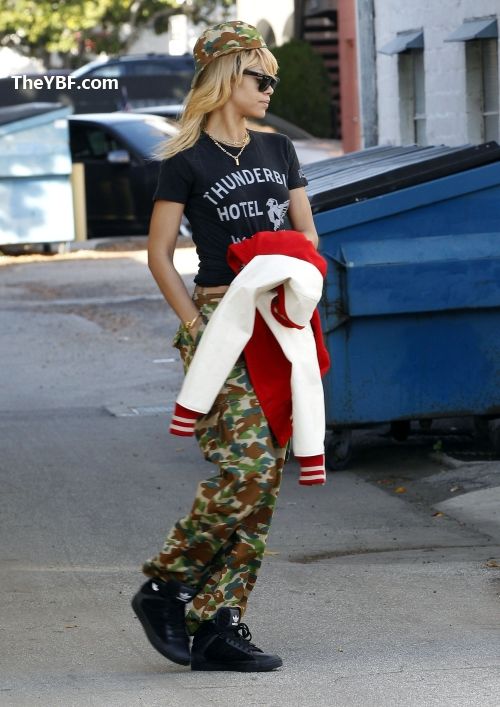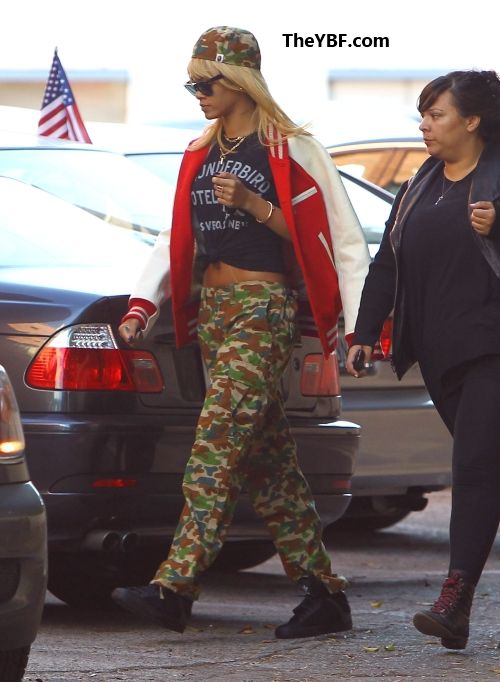 She's nominated for 4 awards, including Album of the Year for LOUD, and is set to hit the stage with Coldplay.
And Breezy's prepping for his first Grammy return since 2008 (the night before the 2009 Grammys is where the big scandal went down so neither performed).  He was spotted arriving to a recording studio rocking AMBIG skater gear with his homie (this smedium sweatshirt though):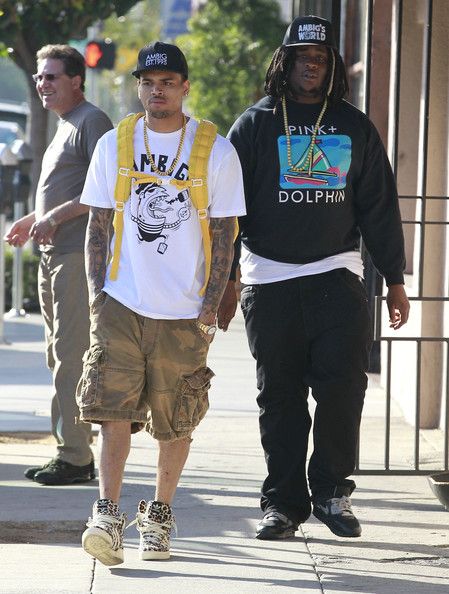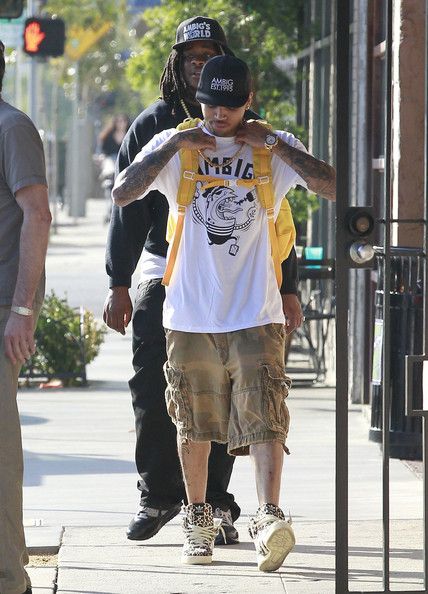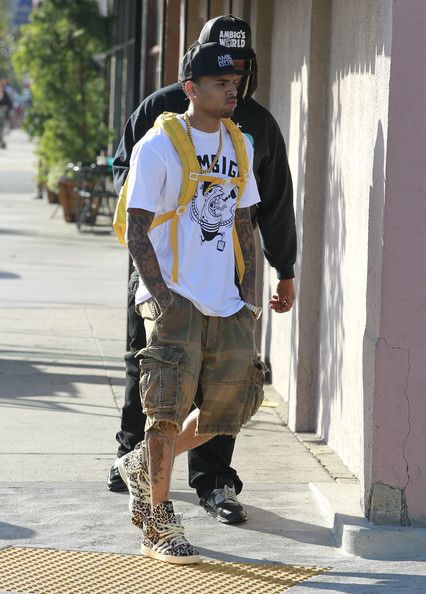 The cheetah print Adidas sneaker rocking singer joining Foo Fighters, Lil Wayne, David Guetta and deadmau 5 for a performance highlighting dance and electronica music for the first time on the Grammy Awards show stage.
BONUS: Mariah posted a brand new pic of Dem Babies last night.  Awww look at little Moroccan and Monroe: