Solange Knowles took her eclectic personality to a whole new level yesterday as she performed a secret concert in a secret location--a Brooklyn laundromat.  Pics and video inside, plus Tamar Braxton rocking out at her own Love & War album showcase in L.A.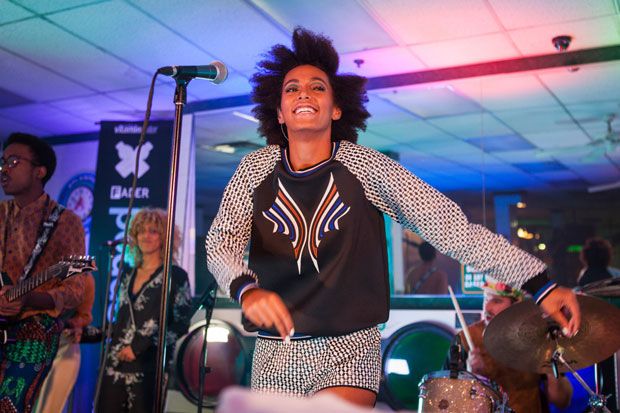 Solange popped up at the Atlantis Super Wash Center in BK last night to rock out for a secret concert for FADER mag & vitaminwater's #uncapped series.  The style goddess--who never fails to impress-rocked a Clover Canyon Resort 2014 look comprised of diamond print short shorts and a matching print & striped design sweater, all paired with multi-colored shoes by Preen.
Why a laundromat you ask?  We're sure Solo said 'Why not?'  It's so her though isn't it?  She said once she took the stage-o-washing machines, "This laundromat really has me wanting to be a drama queen tonight, so excuse my theatrics."  Here's her full opening with "Bad Girls":
The "True" singer also belted out hits like "T.O.N.Y.", "Losing You" and even covered Nivea's "Laundromat."  How appropriate.  Check out a few videos below.  Chick even climbs on top of the washing machines.  Gotta love her:
You know at least one person was pissed their laundry day was totally f'd up. 
The FADER covergirl also did an interview with Miss Info afterwards in another super fab look with Nicholas Kirkwood for Peter Pilotto shoes: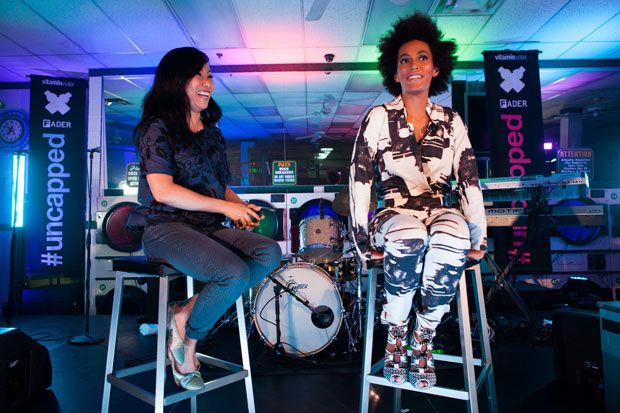 And over in L.A.: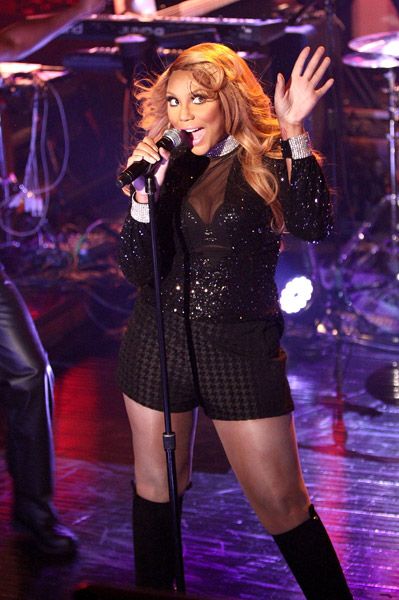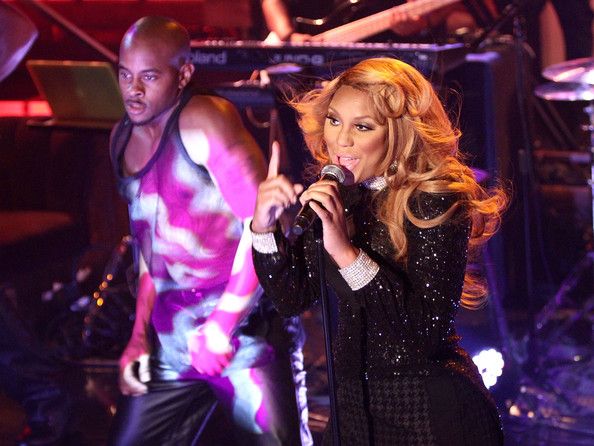 Tamar Braxton threw on her sparkly blouse and houndstooth hotpants and thigh high boots to rock her Love & War album showcase.  It was sponsored by Myx Moscato at the Emerson Theatre in Holllywood last night, and she posted a proud pic of her Reve Boutique look for the night: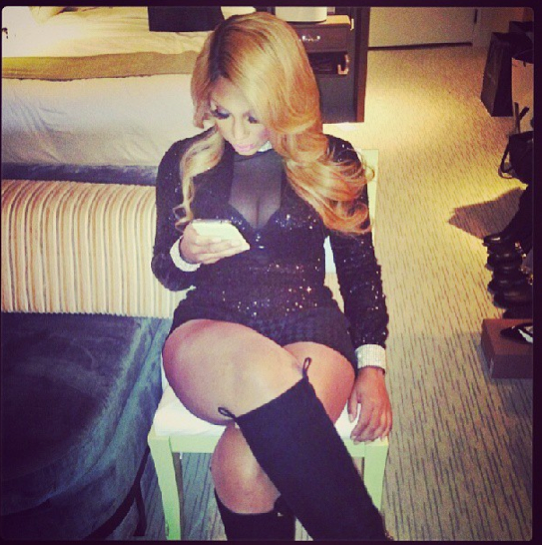 Tamar performed all the tracks off the upcoming album (out September 3rd), two of which are "Hot Sugar" (yep, it made the cut) and one of our fave songs of the summer, "The One." Check out a couple short clips below:
The busy new mom and co-host of "The Real" is also gearing up for her upcoming tour with John Legend kicking off this October.  Nice!
Photos: Getty/iBlog126/Roger Kisby for FADER