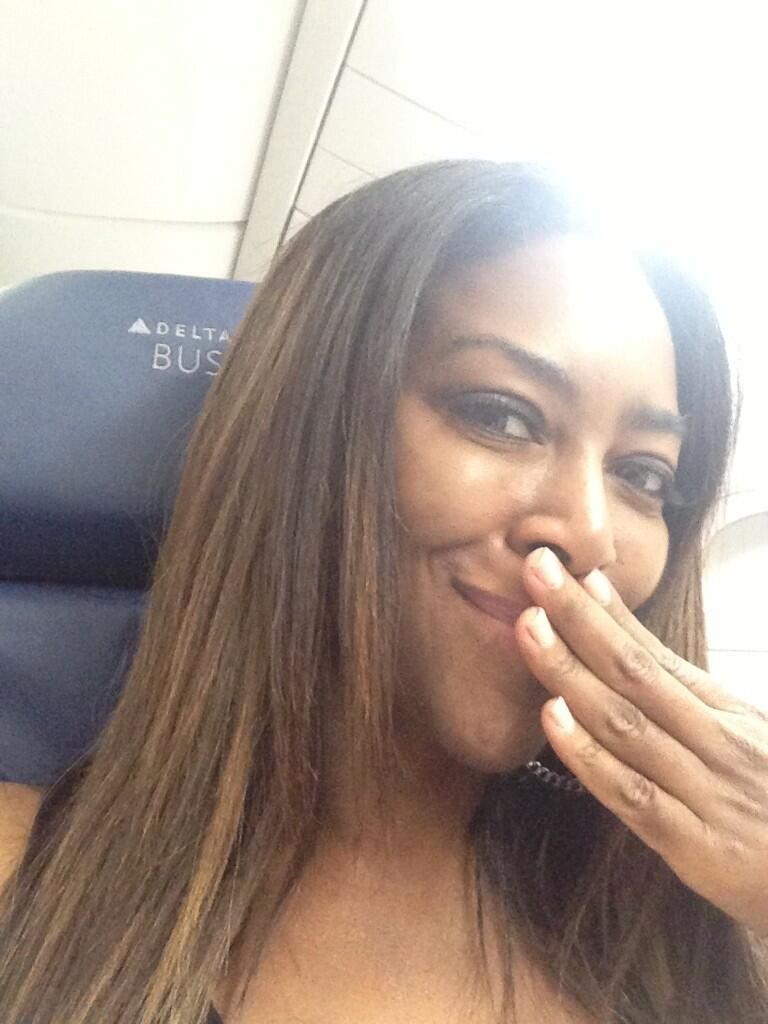 Wendy Williams has remixed her theme song. Watch Wendy dancing inside and see why reports about Kenya Moore's $600K "RHOA" salary might not be true.
Previously, we told you about Kenya Moore getting a "RHOA" pay raise around the sum of $600K, but now the head honco at BRAVO is casting a side-eye on the report. While responding to a tweet, Andy Cohen implied that folks never get it right when they comment on BRAVO salaries.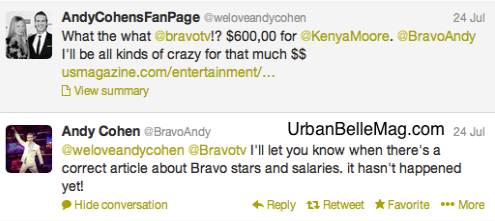 Oh wells.....We're sure Kenya will still be able to find a suitable "rented" mansion for season 6 (no matter the exact size of her paycheck).
And....... 
Wendy Williams will return to the airwaves on September 16, and in the meantime, she's released a new dance remix to her show's theme song. The clip was shot in Central Park and choreographed by Derek Mitchell.  Her girl Kenya Moore tweeted her support......

Watch it above.
Photo  via Kenya Moore's Twitter/Urban Belle Magazine