"Q.U.E.E.N." singer Janelle Monae and Olympic-gold medalist Sanya Richards-Ross both landed on magazine covers this month.  See their magazine covers inside.....
Singer Janelle Monae covers BUST Magazine's August/September issue where she talks about her upcoming album The Electric Lady (September 10th).  Speaking about the disc, she told the mag, 
"The ArchAndroid focused on self-realization: realizing your superpower and the things that you're capable of doing. With The Electric Lady, we're talking about self-actualization: being the change you want to see. It's also more personal, more revealing. The new album deals with a new breed of women…strong, bold women who are taking their stands and not being marginalized." 
The issue also feature aticles about rap sensation Awkwafina and comedians Key and Peele.
Also on magazine racks.....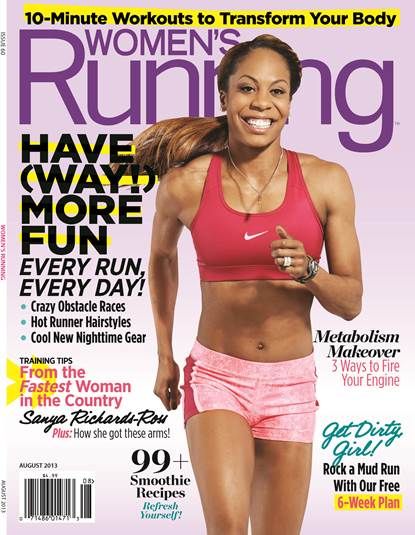 Track and field gold medalist Sanya Richards-Ross covers the August issue of Women's Running where she talks about her new reality TV show, "Sanya's Glam & Gold", working out with her NFL cornerback husband Aaron Ross and gearing up for the 2016 Olympics in Rio. Here are the highlights:
On her good-luck charm:
"I have a bullet necklace that my mom gave me when I was in the seventh grade. She told me I was faster than a speeding bullet and so I wear it to all of my competitions…"

On her cheat days:

"On Saturday or Sunday, I'll have something to treat myself with. My favorites are cheese pizza, rum ice cream and purple Skittles."

On beauty and running:

"I put makeup on before I go out to run and I feel good, look good, run good - that's kind of my mantra."

On her beauty must-haves for running:

"I don't have a full face on, but I wear my eyeliner, some mascara, a light shadow and lip gloss."

On training with Aaron:

"My husband doesn't really like to run on the track with me!" "He is definitely quicker than I am, I just have better speed endurance."

On putting family first:

"My mom and dad are my managers, my cousin Yolanda is my publicist, and my sister and I have a salon together."

On getting Olympian abs?

"Add 100 to 200 repeti­tions of abdominal and lower back exercises to your workout. That may sound like a lot, but just a few sets of 10 will get you there in no time!"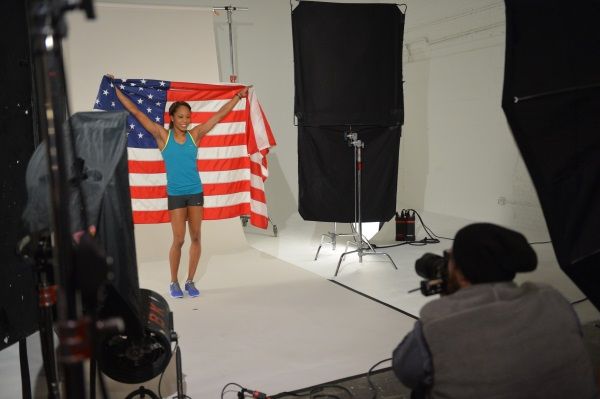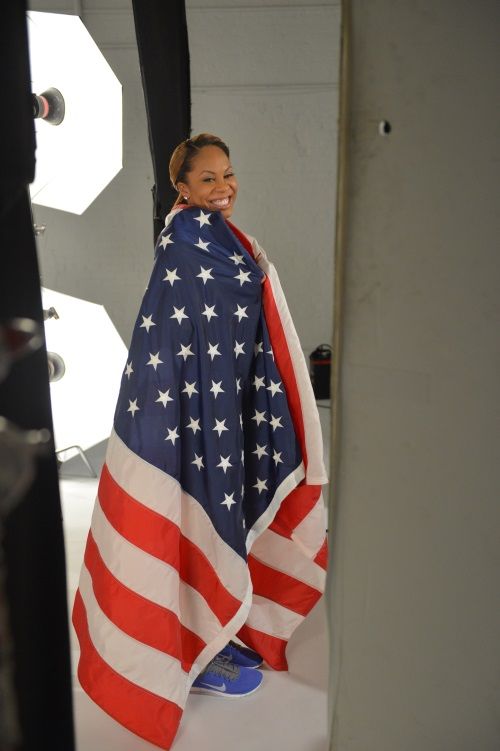 Sanya's issue of Women's Running is on stands now.
EXTRAS:
1.  Earlier today, The Duke and Duchess of Cambridge announced the name of their newborn prince, George Alexander Louis. The baby will be known as His Royal Highness Prince George of Cambridge.  Story.  
Photos via BUST/Women's Running