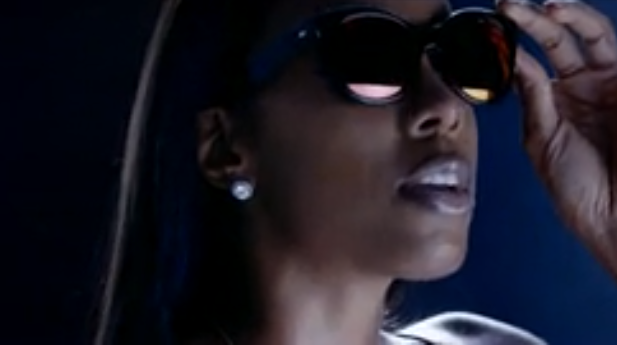 Kelly Rowland just dropped her brand new video for "Dirty Laundry."  And even though it was snatched offline earlier after only being shown for a brief second, we've got it anyway.  Check it inside...
Ms. Rowland finally released the visuals for her emotional single "Dirty Laundry."  And she's giving us exactly what we expected as art imitates life.   While Kelly has dinner with her boyfriend in the vid, who is playing the part of her abusive boyfriend, it's obvious that she's unhappy.  And after some self reflecting--in some hot shades we might add--she gets up her strength to get herself back on top years later.
Check out the video below for the single off her Talk A Good Game album, in stores now:
In other Kelly news, she had a close call that could have led to a major boating accident.  While she was spending time in New England this weekend, she and all the passengers aboard a luxury boat had to make an emergency return back to the Massachusetts dock to avoid an accident.  Reportedly, the captain was in bad shape.  The Daily Mail reports:
Lt. Ruairi White tells the Cape Cod Times that the boat's captain was following a commercial whale-watching vessel Friday, lost sight of the boat and became disoriented north of Provincetown.
The Coast Guard directed a commercial towboat operator to escort the private vessel back to Provincetown.
The Facebook page of the actual boat said the passengers'were great. Just a little shook up.'  Glad Ms. Kelly's OK!