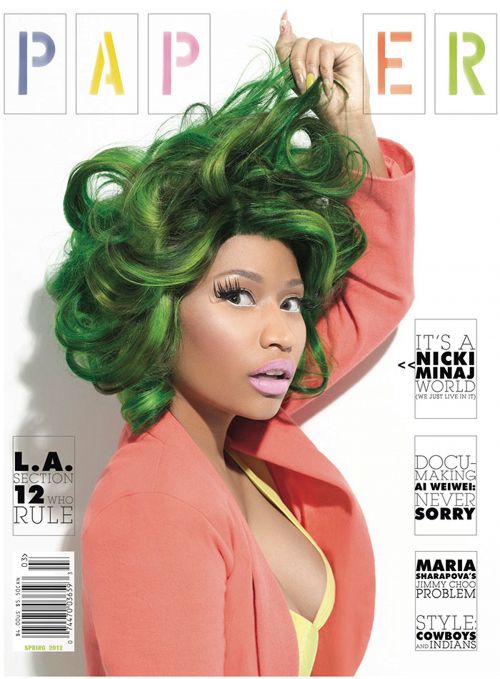 In the upcoming Spring Issue of Paper magazine, Nicki Minaj ditched her usual pink barbie-tastic hair for a green version that just screams Easter.  Check out the pics and highlights of her interview with the mag with creative ambassador-at-large of Barneys New York, Simon Doonan.....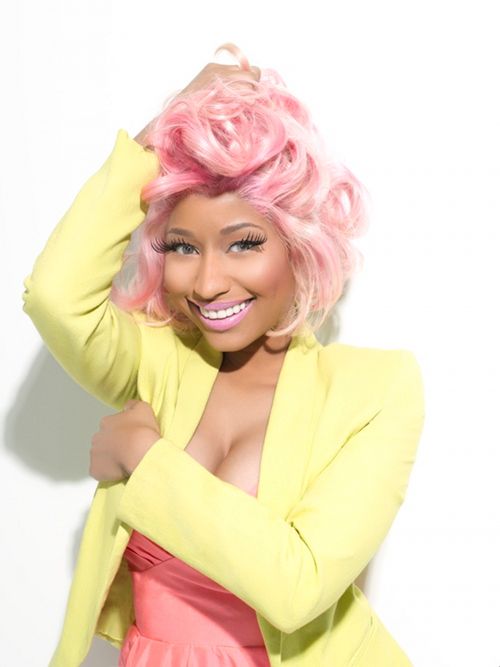 Well this was revealing,  In her new spread with PAPER magazine, Nicki revealed that she the wore nothing but a pink tee and a pink thong during the interview, her track "Dance (A$$)" with Big Sean is her freakiest track on her iPod, and her fave reality shows are "Mob Wives," and Real Housewives of ATL & Beverly Hills. (Yes, she's just as confused as to WHAT Big Ange is exactly.)
Here's a few other highlights (more pics below):
On handling her fame:
"Success came and now that so many eyes are on me, I feel I have to deliver. And it's a business. No joke. I guess I am stressing more than I should be, and I think I am becoming more guarded."
On sitting next to Vogue Editor-in-Chief Anna Wintour at New York Fashion Week:
"I was screaming out loud inside my head. Me sitting next to the Queen of Vogue! It was such a strange experience. I felt like I was dreaming. And I thought she would be snobby or something. But she was so incredibly sweet to me."
On the new album:
"The album is like a collage of all my emotions. I am not sticking to any particular style. I am doing what I feel without restrictions. So it's very free and very me."
The funniest part of the interview:
SD: Speaking of which, are you following the presidential race? Do you know what a Santorum is?
NM: What is a what?
Oh Nicki...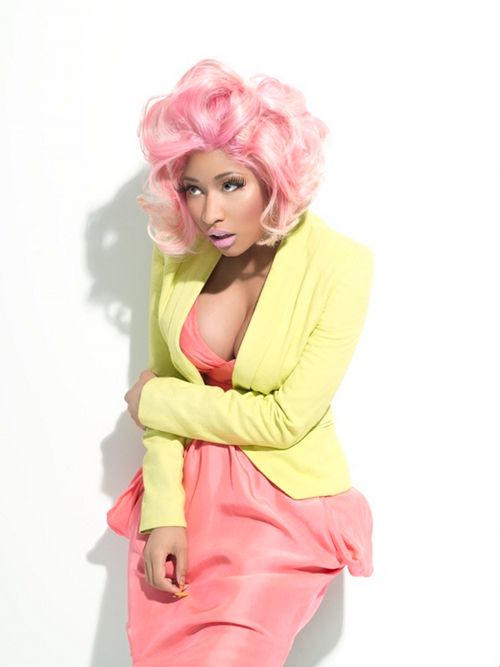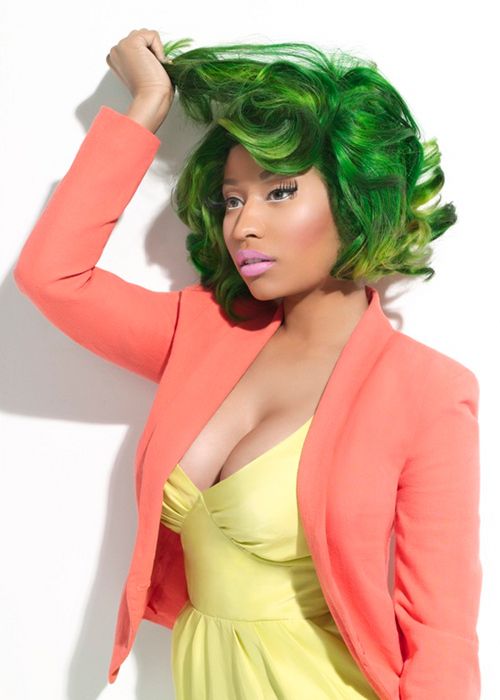 The issue hits stands February 20th.
The Randomness:
1.  J.Cole taps Missy for his upcoming "Nobody's Perfect" video.  STORY