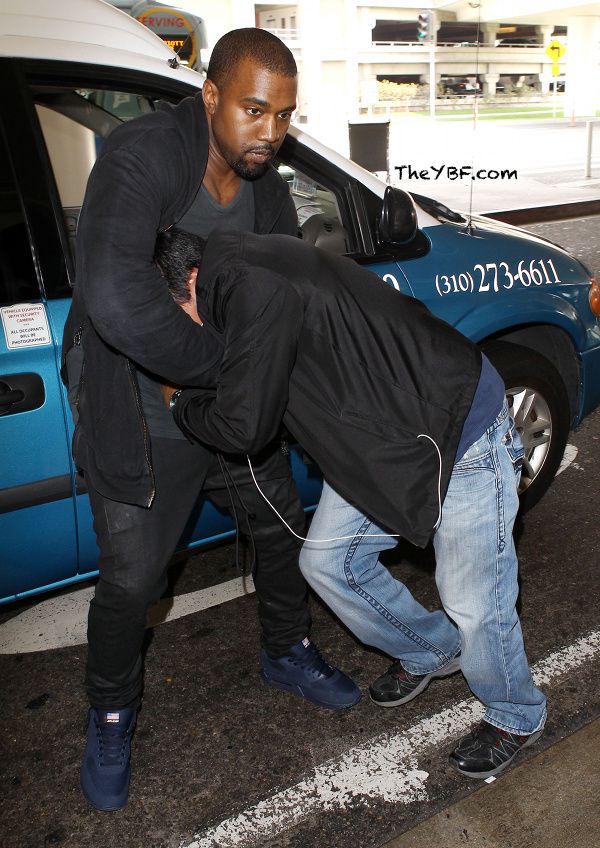 We thought Kanye West  made it clear a few days ago when he said,"Don't Talk Ever Again", but one photographer didn't get the memo.  Watch Kanye put them paws on him inside.....
LAPD's Pacific Division launched a battery investigation earlier today after Kanye West allegedly attacked a photographer at Los Angeles International Airport.
According to the LA Times, the incident was reported around 2 p.m. on Friday.
Police said a scuffle went down after a photographer continued to take pictures of Kanye after Yeezus told him to stop. TMZ reports that after the photographer began fielding Kanye with questions, Kanye "attacked, attempting several punches".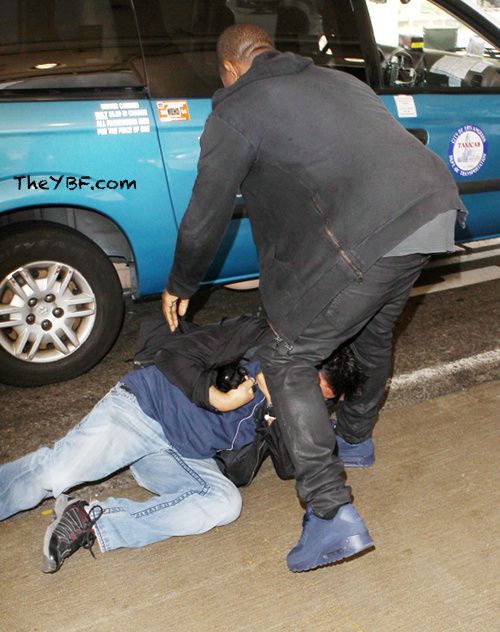 The scuffle was quickly broken up and Kanye jumped into a waiting car before police arrived. Also, paramedics were called to the scene after the paparazzo complained of injuries. However, folks on the scene said they saw no immediate or visible signs of injury.
We smell a lawsuit.......
UPDATE
TMZ reports that Kanye West has been named a felony suspect in the airport attack. Police are claiming that Kanye committed an attempted robbery when he assaulted the photographer and tried to jack his camera.
The case has now been transferred to the Robbery Homicide Unit and cops are currently putting a file together.
More to come.....
 
 Photos via Splash