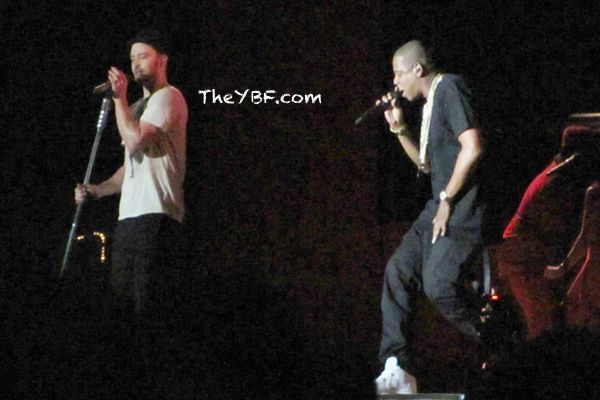 Jay & Justin are takig over the hot months with their Legends of the Sumer tour.  It kicked off last night in Toronto at the Rogers Centre, and we've got pics and video inside.  Plus, Beyonce's very special guests at her Chicago concert....
They belted out their own hottest #1's and their collabos like "Suit & Tie" and "Magna Carta Holy Grail" for a packed concert crowd last night.  Hov & JT kicked their summer tour off with a bang last night in T.Dot.  And they looked like they had plenty of fun: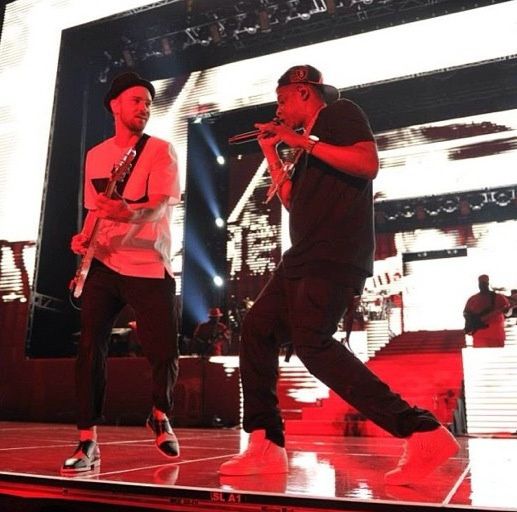 In case you were wondering what a day in the tour life is like.  The twosome roll into NYC to rock Yankee Stadium for two nights this weekend.  Nice!  Check out their live performance of "Holy Grail" below:
And over in Chicago, Jay's wife Beyonce brought her Mrs. Carter Show tour to the home of the Obamas.  And First Lady Michelle & First Daughters Sasha & Malia were there too since they were visiting home for a while this summer: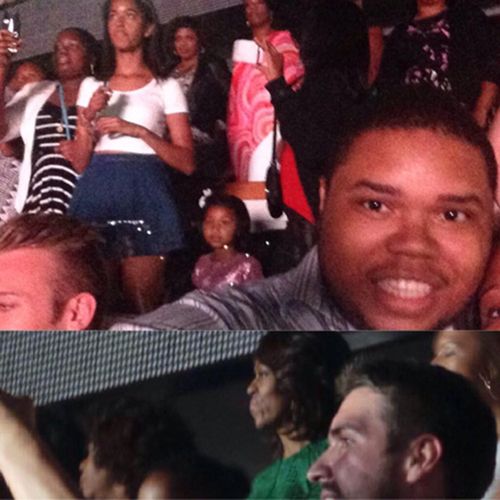 Cute! By the way, Mrs. O wasn't just there to stand in the sun with Bey.  She was in her hometown to do some fab work.
Yesterday, The First Lady and Mayor Rahm Emanuel visited Urban Alliance Chicago, a year-long career education and employment program for underserved high school seniors which enriches students' lives through paid internships, formal training, and mentoring. The visit is part of the First Lady's focus on youth empowerment and providing more opportunities for young people to achieve their full potential.
Photos: Bey_Exclusive's Twitter, @YoungCollegiate's Twitter/PCN/Elliott Wilson's IG, @erincmpbl, @avin-marv09