After their "America's Most Wanted" tour stop in West Palm Beach last night, T.I. and Lil' Wayne along with Mack Maine and Trae the Truth headed over to Bamboo to celebrate Tiny's birthday. See party pics inside....
Trouble Man rapper T.I. took his ""America's Most Wanted" tour to West Palm Beach last night where he hit the stage with Lil' Wayne at the Cruzan Amphitheater. After the show, he and Weezy heading to Miami for Prestige Sundays at Bamboo where they celebrated the birthday of T.I.'s wife Tiny.
Following their arrival at 2am, T.I. jumped in the DJ booth and wished Tiny a happy birthday and told her she could have whatever she liked! He even launched into a special show just for her and performed five songs.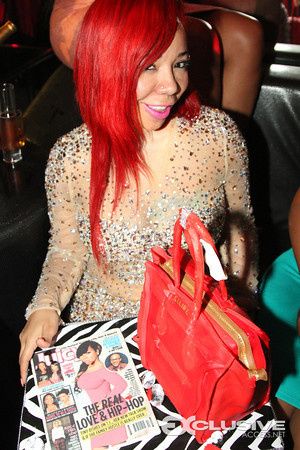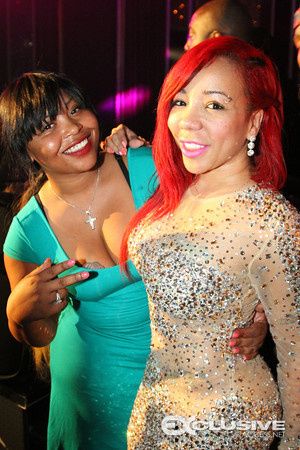 Tiny, who turned 38-years-old, enjoyed the festivities with her hairstylist and friend Shekinah. Tiny tweeted, "Look at my beautiful friend who came all the way to Miami just to be with her bestie on her Bday! She always come thru for her friend..thx buddy! I love u so much!! "
Weezy was spotted posing with Tip and giving a one-fingered salute.
Prior to Tip's arrival, Timbaland jumped in the booth with DJ Efezzy and vibed out before dropping a new Justin Timberlake record.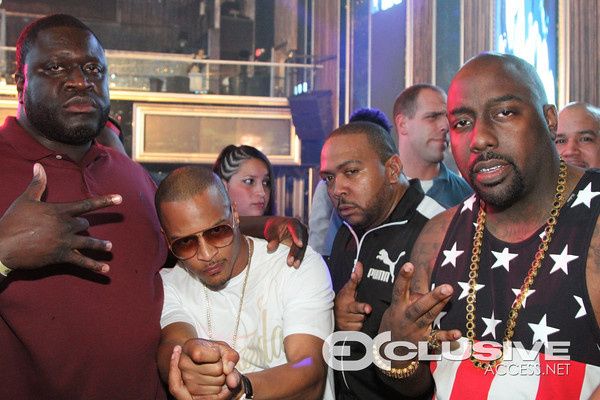 During the party, Timbaland and Tip posed with rappers E Class and Trae the Truth.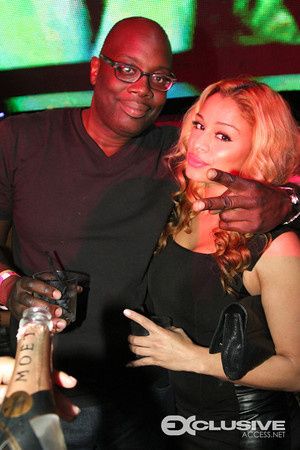 NBA baller Kenyon Martin (who "may" be returning to the NY Knicks) was spotted, as well as music executive Mike Kyser and promoter Simply Jess.
It was great seeing Tiny is such good spirits.  She recently suffered the loss of her father and tweeted fans, "Thanks to all my friends & family for coming to see me & praying for me. I really appreciate the Love! Blessings.. #MyGuy"
Happy birthday Tiny!
Photos via Thaddaeus McAdams/exclusiveaccess.net