Solange Knowles held a rally for Trayvon Martin to speak out against the Zimmerman verdict on Sunday afternoon.  Check out the "True" singer doing her part in response to America's justice system...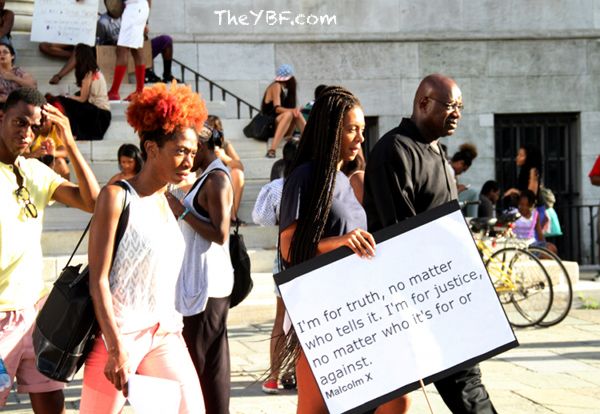 Singer, songwriter and actress Solange Knowles staked her ground at Brooklyn's Borough Hall Sunday night and invited all of BK out to protest against Saturday night's verdict of George Zimmerman being found Not Guilty.
She brought a sign with a Malcolm X quote printed on it, and spoke to the crowd about injustice:
Love seeing celebs put their status & influence to good use.
Photos: WENN