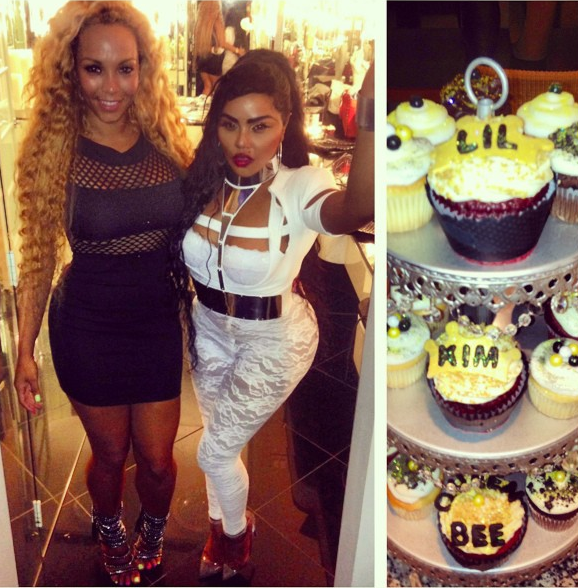 We've got a round-up of a few of our favorite rappers celebrating, two-stepping and posing for magazines inside.  Check out Lil' Kim, Big Sean and Jay-Z with Taraji P. Henson....
Last night, Lil' Kim celebrated her birthday in New York city (we're not sure if it was "officially" birthday #37, #38, or #39).  She partied her good friend, former LAHH NY star Kimbella (atop) and Jennifer Dalton of RHONJ.  During the party, the ladies snacked on cupcakes from the Sweet Spot Cupcakery & Boutique in Cresskill,NJ.  Kimbella tweeted, "Last night we turnt up for my sis @lilkimthequeenbee Birthday!!! We was "Still Pretty!" after the sauna we were in last night !! I LOVE my sis too much!!! Part 2 tonight!! "
And in magazines.....
As Big Sean prepares for the August 27 release of Hall of Fame, he posed for a few flicks and the cover of FLAUNT Magazine.  He tweeted, "I'm that Detroit Player! Love to @FaultMagazine Music cover! #Beware on I-Tunes now. #HOF 8.27"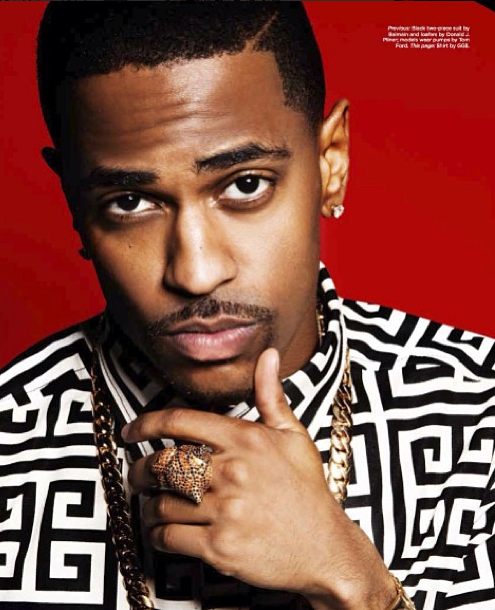 Though he posed very closely with a few of the models, we're sure his lady, "Glee" starNaya Rivera has nothing to worry about.  It was all in a day's work.
And at the Pace Gallery.....
We already told you about four random things that happened during Jay-Z's 6-hour performance of "Picasso Baby", but did you know that he broke out in a two-step with Taraji P. Henson?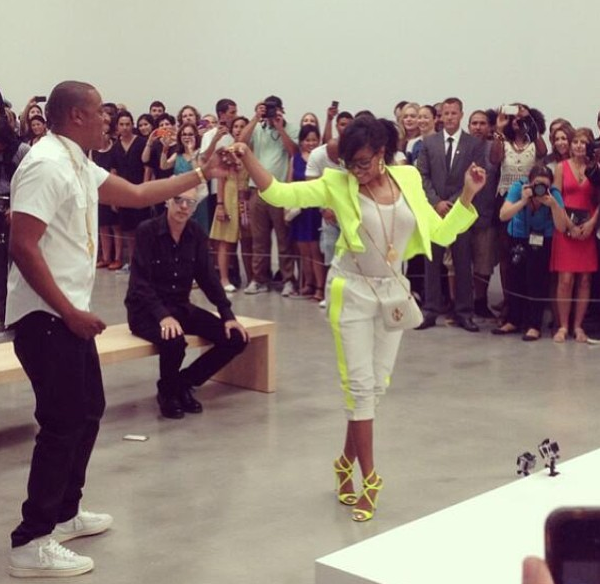 Taraji shared the cool photos on IG saying, "Two steppin with Hov #PicassoBaby #bambooearringsandafatgoldchain #BKstyle".
Looking good Taraji! We love that #sandalswag
Photos via Kimbella's IG/NJ Sweet Spot IG/Big Sean IG/Taraji P. Henson IG