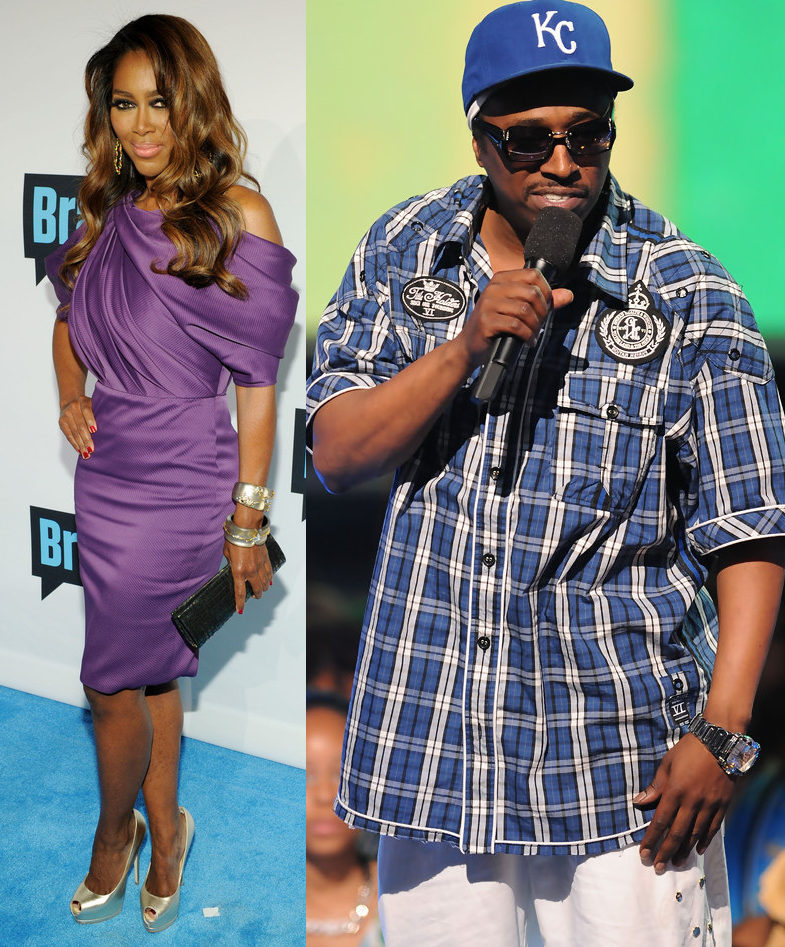 Kenya Moore is STILL beefing with her former landlord in Atlanta.  Find out why the cops were called to her former residence inside and why Eddie Griffin doused a bottle of water on two fans at his "comedy" show.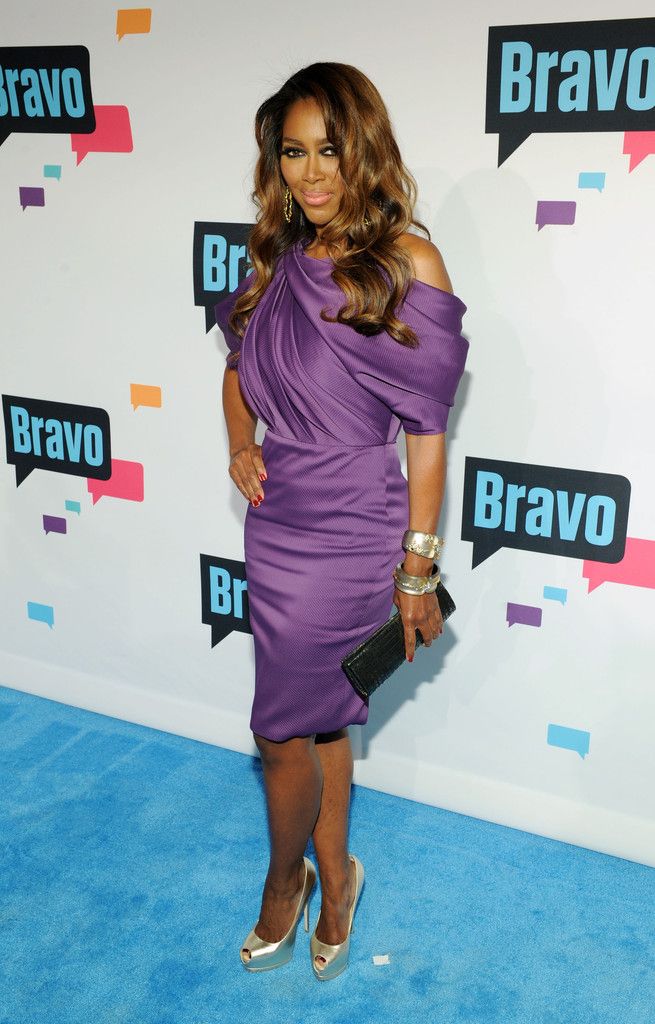 Kenya Moore's eviction suit was tossed a few days ago, but there is still bad blood between her and former landlord Conya Dillion.  At this point, you'd think that Conya would be ready to wash her hands of Kenya....but not so fast!
When the former Miss USA showed up at the McMansion is Roswell, GA  to pack her things (with a BRAVO TV camera crew) yesterday,  Conya called the cops!
An onlooker told Radar Online, 
"There were camera crews filming Kenya's departure for an episode of Housewives. The landlord called the police because Kenya should not be on the property, nor did she give permission for anyone to be filming."
It's the second time in 72 hours that police were called to the $3999-a-month rental (which Kenya has voluntarily agreed to vacate).  During an earlier interview with Radar, Conya said,
"She (Kenya) lied about renting the home and about her boyfriend amongst other things. She begged me to lease my home and live a pretend lifestyle she couldn't afford. She will get hers in the end no doubt…I don't live a fake life."
Detroit Barbie may soon have Conya eating her words as both ladies are due back in court on July 18 when Conya will have to answer to Kenya's counter claim for illegal eviction, slander, and defamation of character amongst other claims.
Good luck with that. Wouldn't it be fun if Conya hired Phaedra to represent her?
And in other legal issues.....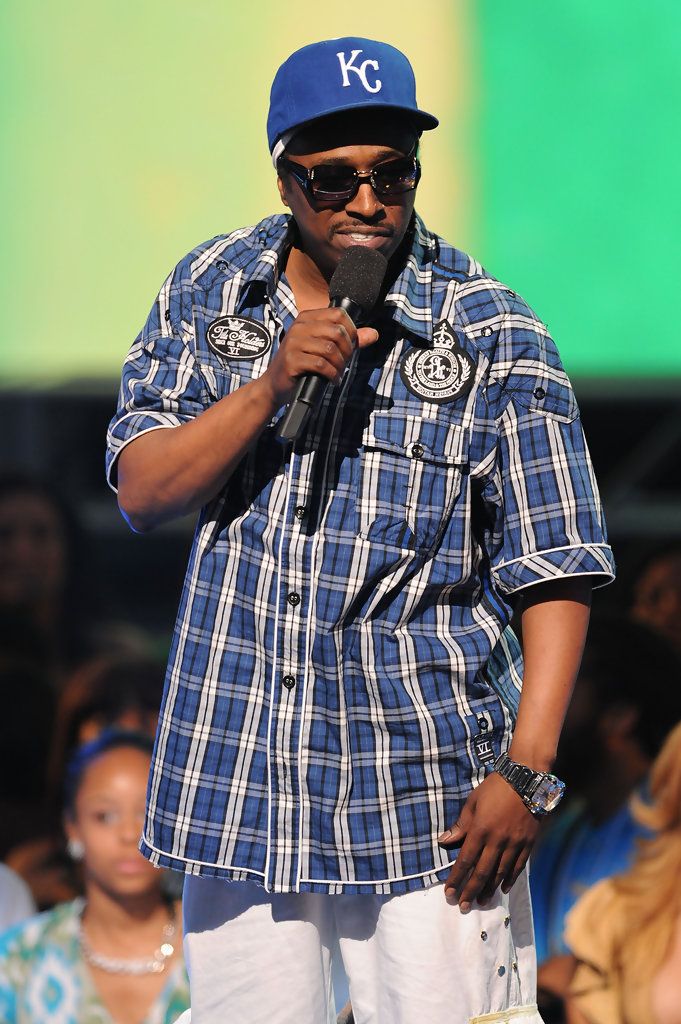 Two female fans are suing Eddie Griffin and Tommy T's Comedy Club in Pleasanton, CA for civil rights violations, battery and negligence.  In a recently filed lawsuit, TMZ reports that Leslie Champlin claims Eddie targeted her and girlfriend during a homophobic comedy routine and doused them with a water bottle (see video).
Leslie claims Tommy T's let Eddie hit the stage drunk and he launched into a homophobic routine, thrusting his crotch in their faces, and saying things like they "would not need a strap-on or vibrator" with his help. SMH. Eww.....
Following this, Leslie's GF threw her drink at Eddie which resulted in him dousing them with his water bottle. In the lawsuit, Leslie says the crowd turned on her and her girlfriend...pelting them with drinks.
TMZ later reported that Eddie Griffin defended himself on Facebook, calling the women "dyke bitches" and that seemed to set Eddie and his LEGAL team on a rampage.  Eddie in turn threatened to sue TMZ for insinuating that he was a homophobe.
Ann Flagella, the president of Eddie Griffin's production company, told The Huffington Post,
Eddie never assaulted a woman, nor is he homophobic. Your statements are false. He was telling a joke. He was doing his job and making the audience laugh and doing a great job at it. Eddie has never and will never sensor his act. ALL races, religions, genders and stereotypes are considered EQUAL on stage and are all open for material. Eddie's famous quote is "F*ck -em if they can't take a joke. They shouldn't come to a comedy show".


If you sit front row at a comedy show, it is widely known that chances are, you might have a good chance of becoming part of the act.
He (Eddie) is, however, still upset that TMZ is calling him homophobic when (in his opinion) he said the word 'dyke' as slang, not derogatory.
So just to keep things "straight"......a fan is suing Eddie and the comedy club for civil rights violations. And for now.....Eddie is NOT suing TMZ for calling him a homophobe; but, he's still mad at them.
Got all that?
Watch the video here:
Photos via Getty Images/