"LAHH ATL" star Stevie J has big plans for his reality tv muse Joseline Hernandez, and he even thinks she can compete on the level of Rihanna and Beyonce.  Watch his interview inside and get deets on the off-camera battle between "BBW LA" star Bambi and Mary Jane, the infamous LAHH ATL chick who allegedly hooked up with Kirk Frost.  
During a sit down interview with VLAD Tv, LAHH ATL star Stevie J talked about giving his reality tv muse Joseline Hernandez a softer look so she could compete with Rihanna, Beyonce and other top chicks.  He also revealed a soft spot for the Puerto Rican princess and her work ethic saying she's one of the most impressive women he's ever met. "I'm doing this because I have an eye for talent and I know what I believe in and I know what the people want to see and it's paying off."
On changing Joseline's look:

I saw her on the green screen, pokin out – thugged out. Softened it up, sexy it up. Can't look like that competing with the Beys and the Rihs of the world. Gotta get right. Guidance.

On where he stands with Joseline:

At this moment we're standing at the bank. We be closin deals. With Joseline I can say this, I've seen alot of women in my day as far as business goes – she is going to work seven days a week, so I respect that. As a businessman I respect that, I value that.
 
In other LAHH ATL news.....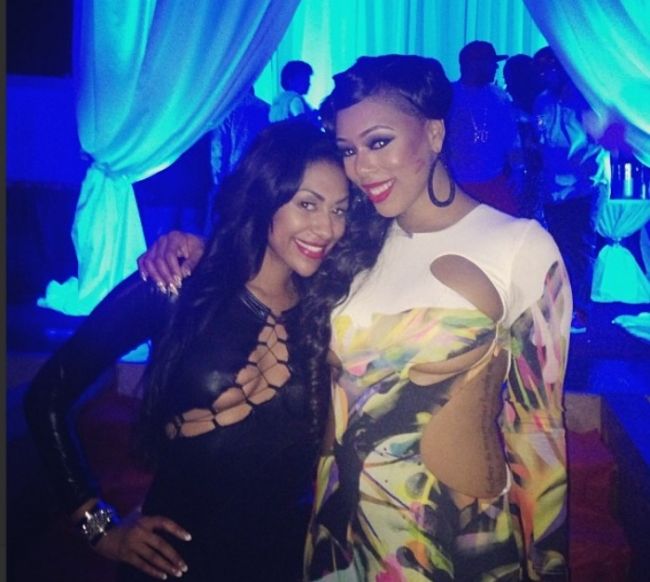 With two guest appearances on LAHH ATL in the can, Mary Jane is making a name for herself both on-screen and off-camera.  Fans were gagging last week after we saw Mary Jane all over Kirk Frost as her "frenemy" Bambi (above) looked on.  
And now that Kirk Frost is dealing with the backlash from his alleged hookup, Mary Jane is on her social media hustle, making sure EVERYONE remembers who she is.  Along the way....she's ruffled a few feathers.  
After Mary Jane went on Big Tigger'sV-103 radio show and accused Bambi of messing around with Lil' Scrappy, it set off a feud between the two "alleged" mistresses that turned into some off-camera foolishness.  
Last night, the two women nearly came to blows during a taping of Kandi Koated Nights....
And during the Kandi Koated Knights taping, it was revealed that Mary Jane is one of the stars of the Mistresses of Atlanta reality series. SMH....this has us wondering if this is all a ploy to make her famous.   
After the taping, Mary Jane had a stern warning for Bambi:
Bambi responded via Instagram: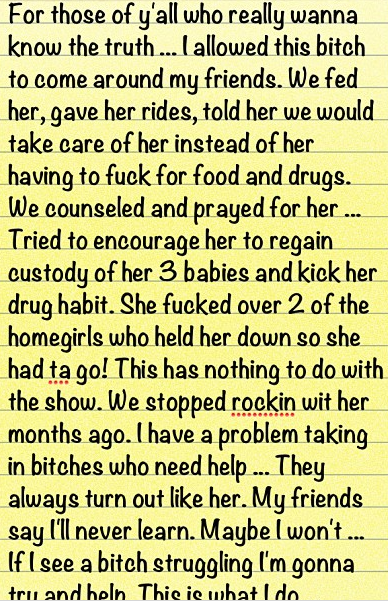 This looks like it will be messy.  We wonder if any of this will be discussed during today's LAHH ATL Reunion taping in NYC.  
And in case you missed it, watch Traci confront Mary Jane about messing around with Kirk: 
Photo via James Pray/Rolling Out