Reality star Lala Anthony was spotted working on her fitness with The Game while shooting scenes for the new season of her VH1 reality show.  See the candids inside and see what Nicki Minaj revealed about wanting kids and moving beyond her music career.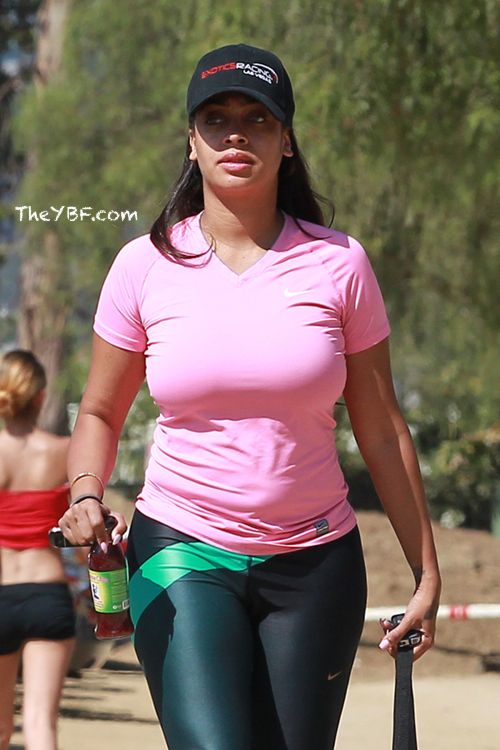 Motives cosmetics spokeswoman Lala Anthony was spotted preparing for a hike and shooting a few scenes for the upcoming season of  her VH1 reality show 'Full Court Life' in Los Angeles.  All that partying while "working' on the set of Think Like A Man Too in Vegas has her wanting to whip her curvy bod into even better shape.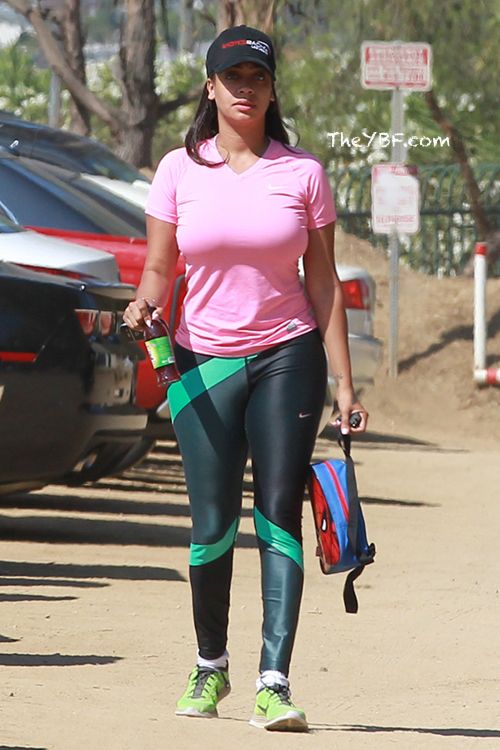 Lala came prepared for her workout with a Spider Man backpack that we assume she swiped from her son Kiyan's closet.  
Rapper The Game is expected to appear on the upcoming season of Lala's show as he and his 60-Day Fitness Program helped sculp Lala's fabulous bikini body which she's been flaunting on the set ofThink Like A Man Too.
And in magazines......
A few days ago, we gave you a sneak peek at Nicki Minaj's Marie Claire cover and spread, and now the actual pics and interview highlights have been released.  In the mag's August 2013 issue, the former "American Idol" judge and Myx moscato owner talked about having childdren, a revelation about her life and what she wants for the future.  Here are the highlights:
On becoming a mom:

"I want to be a mom one day, and I want to start becoming the woman who I want to parent my child."

On her recent epiphany:

"I was on a world tour, a big feat for a female rapper. For the first time, I allowed myself to feel proud of where music had gotten me, and I felt an overwhelming sense of gratitude. You feel the need to pay it forward, which starts with analyzing yourself with a true desire to grow. I was praying every day."

On her plans beyond the music scene:

"I at least want to do three more albums. If I can do that, I'll feel complete. One day, when I start getting a couple of gray hairs, maybe it will all be only acting. I just never know … I've kind of become the poster child for doing the things that no one expects."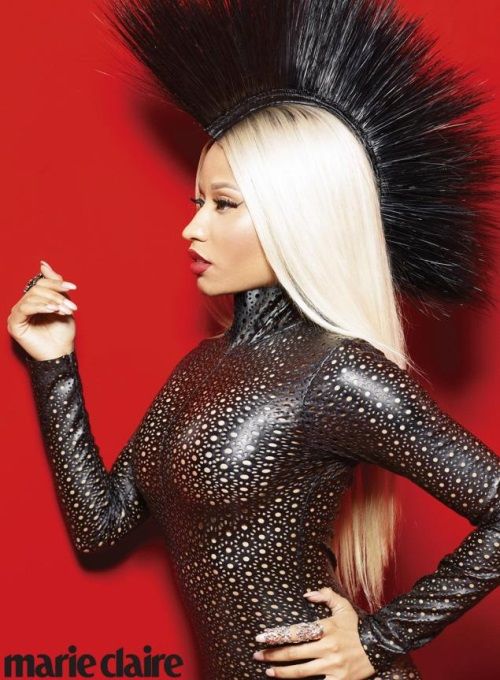 Nicki's entire article will be available when Marie Claire hits the shelves on July 16. 
Watch BTS footage here:
Photos via Marie Claire/PCN