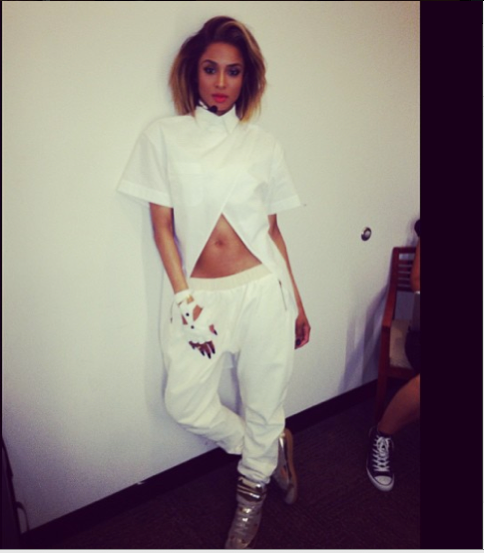 Ciara is still carrying on with her promo tour for her new self-titled album.  And this AM, she rolled up to "Good Morning America" to brighten up everyone's morning routine with "I'm Out."
Check out her performance inside, and pics of the fab chick leaving the "GMA" studios...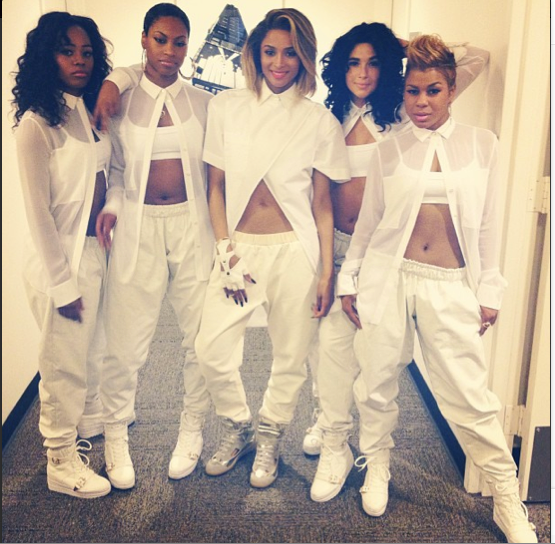 The Georgia gal posted pics with her dancers in all white everything right before they rocked the "GMA" stage.  Ci told host Robin Roberts in a short interview beforehand about the album and where she's at in life.  You guessed it...she said everything's "amazing".
"I feel so good about where I am right now with my life and the energy that's been flowing throughout it's just been amazing.
She also mentioned how much Michael Jackson has influenced her career, especially now that she wants to relay, through her music, to her own generation what Michael did for the game.
Check out her energetic performance sans Nicki Minaj (who's featured on the song) below:
And check out her own backstage video right before she took the stage.
CiCi was also spotted leaving out in an EASY sweatshirt: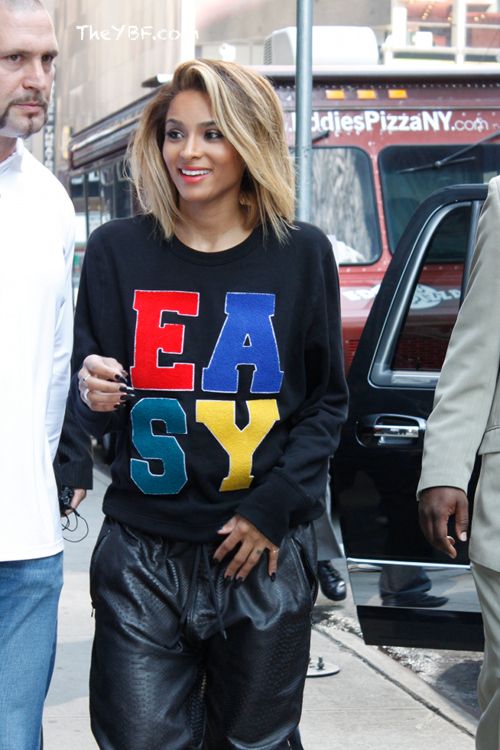 Cute.
Photos: Ciara's IG/Splash