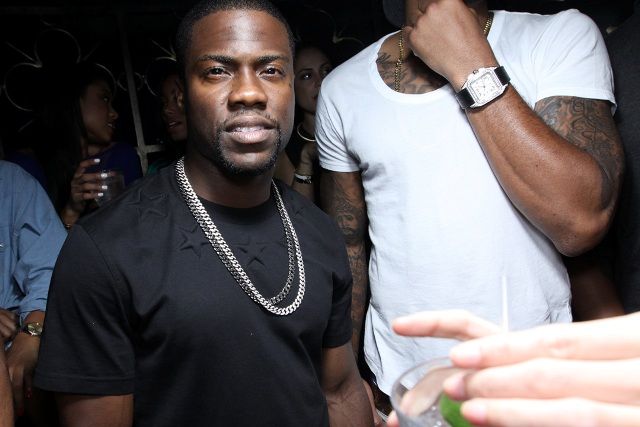 Kevin Hart'sLet Me Explain had a strong opening over the weekend, taking in $17 million bucks.  Get the deets on Kevin's success and the rest of the box office weekend inside.... 
Over the weekend, Kevin Hart's film, Let Me Explain, had an extra impressive opening, taking in over $17 millions dollars!  And because the film only cost Kevin's HartBeat Productions and CodeBlack Films $2.5 million to produce (the film was distributed by Lionsgate), you can see why everybody's fave chocolate drop is laughing all the way to the bank!  
While $17 million might not seem like a large number, you have to take into consideration how well the film performed on each screen. Considering that the film played in just 836 theaters and took in $11,530 per-screen, it's per-screen in take was BETTER than any film in wide release except for "Despicable Me 2". In sum, Kevin KILLED IT this weekend!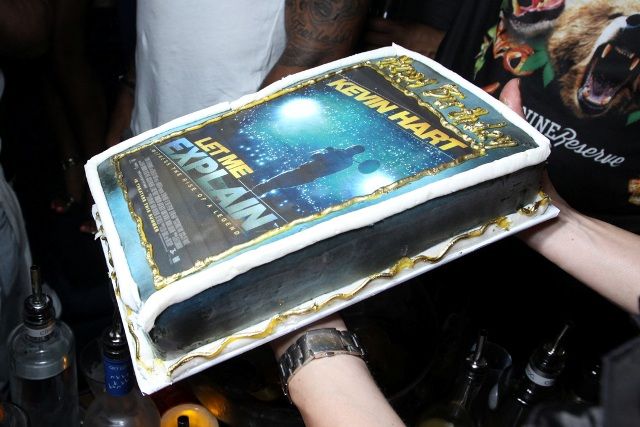 Plus, the birthday boy who celebrated (above) his 33rd Birthday at Hollywood hot spot Greystone Manor last night, made history with the biggest opening weekend for a comedy concert movie ever!
Kevin tweeted:
We are making history!!!! #LetMeExplain I just cried tears of fucking JOY!!!! I have the #1 comedy concert film opening of ALL-TIME!!! WOW

This is why I work so f*cking hard....this moment is what I've been dreaming about!!! Thank you god & thank you fans!!! I love y'all 4 this
Lionsgate's executive vice president for theatrical distribution David Spitz told TheWrap,"The challenge for us was cutting through the clutter surrounding the holiday and the other movies," Our marketing team did a great job of that, and we got a real boost from Kevin on social media."
Here's how the rest of the box office looked (via Box Office Mojo):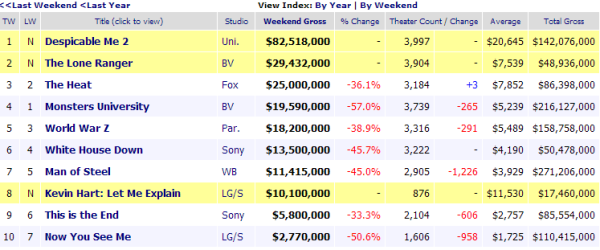 Photos: Hennessy V.S