Washington Redskins QB Robert Griffin III added another major accomplishment to his already long list of big things happening to him.  The 23-year-old 2011 Heisman Trophy winner married his fiancee of 3 years, Rebecca Liddicoat, in her hometown of Denver yesterday.
And we've got the pics of RGiIII & Becky on their wedding night inside...
Awww the couple's first dance.  It would have been even nicer had the groom and his struggle braids parted ways for this momentous occasion, but we digress...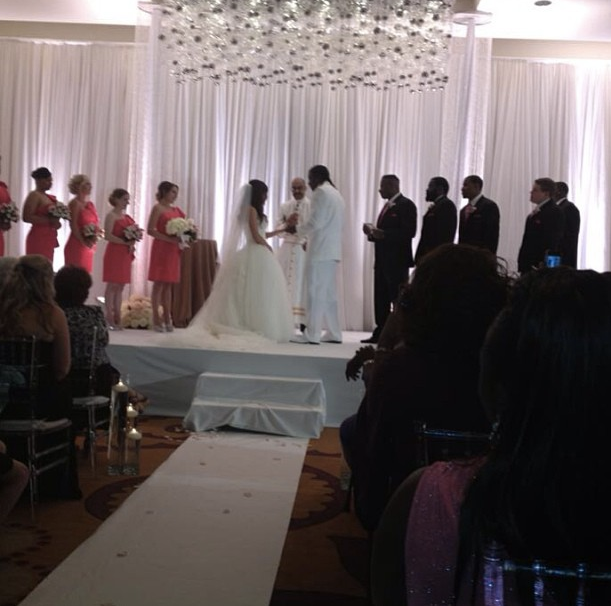 NFL baller Robert & Becky are college (Baylor) sweethearts who got engaged back in October 2011.  And now that they've bought a new house together in Virginia, it's only right they say those vows and make it official.
Back in Rebecca's hometown of Denver, the two exchanged vows in front of family, friends, teammates and coaches.  Robert's Redskins coach, Mike Stranahan, was there to share the occasion with his injured star player, who everyone hopes to see back on the field in full health come this fall.
The couple even had their rehearsal dinner at the coach's restaurant in Denver (he coached the Broncos from '95-'08), Stranahan's.
RG danced with his mom, Jackie, at the wedding.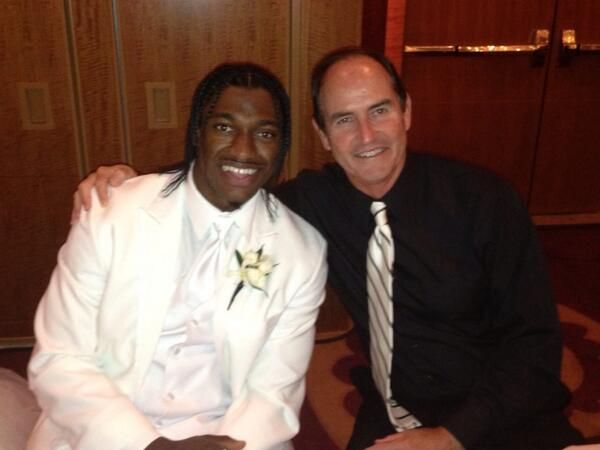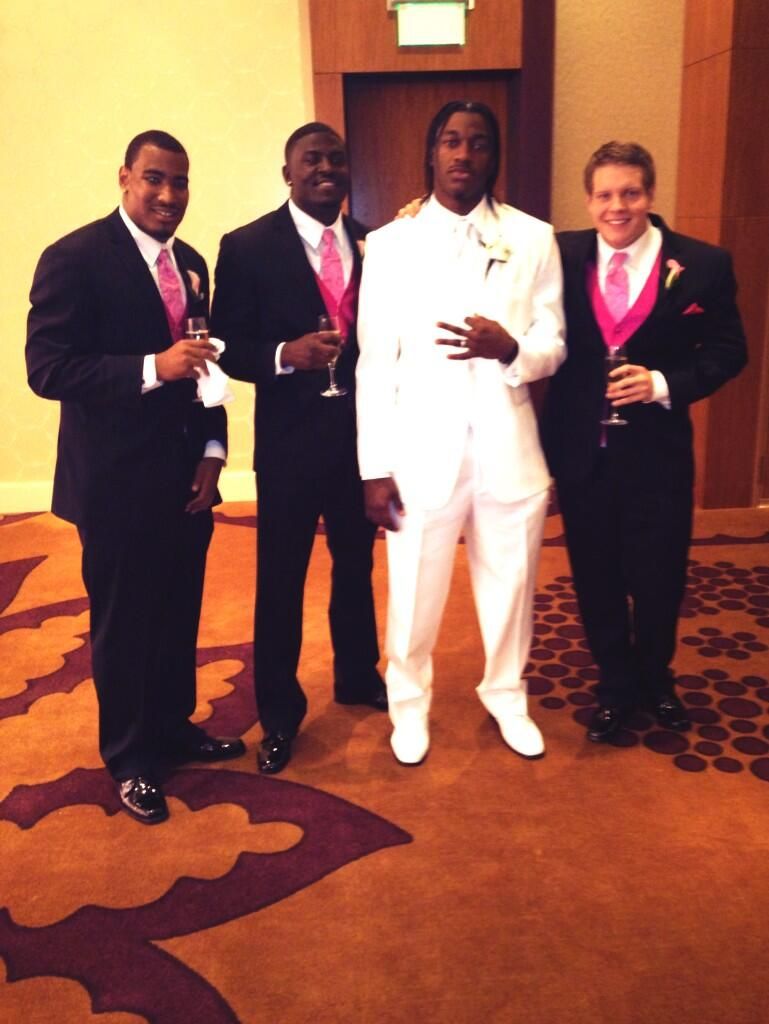 And posed with his Baylor coach and his groomsmen.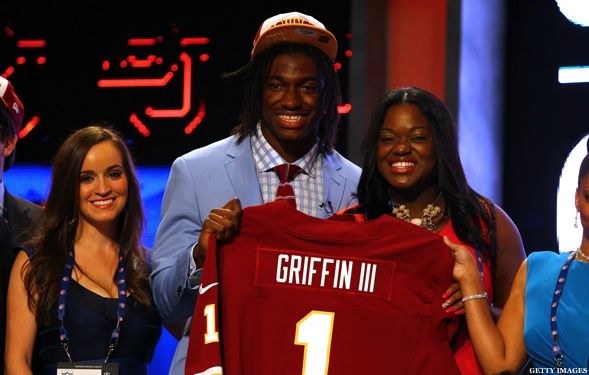 Congrats to Robert & Becky Griffin!
Photos: Coach Art Briles' Twitter/Wiliam Mallow's Twitter/Rock Newman's Twitter/Dyrol Joyner's IG/Getty