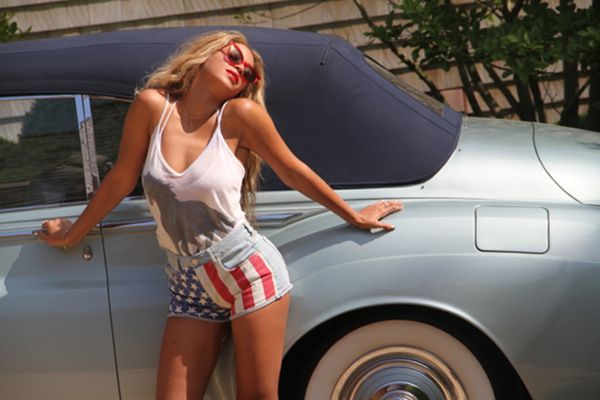 Beyonce Knowles can easily sex up anything...and the 4th of July is one of those things.  Check out her hot pics from the Holiday with the fam, sneak peeks of Blue, and the news of her getting a new step mommy!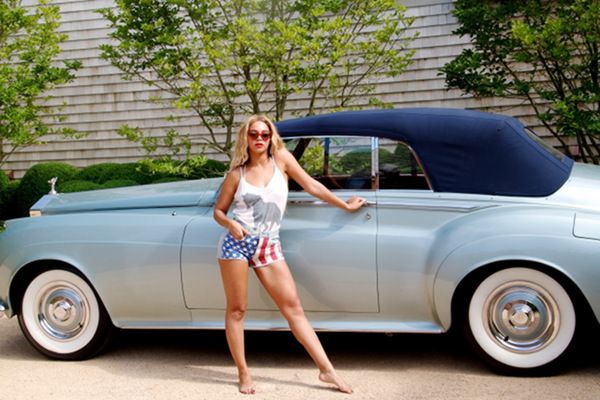 Hello hotness.  Beyonce & her hot bod posed it up with an old school pale blue Rolls Royce during the Holiday in what looks like the Hamptons.  She and her hubby Jay-Z and baby girl Blue hopped a heli to head out to the one of the most luxe parts of NY: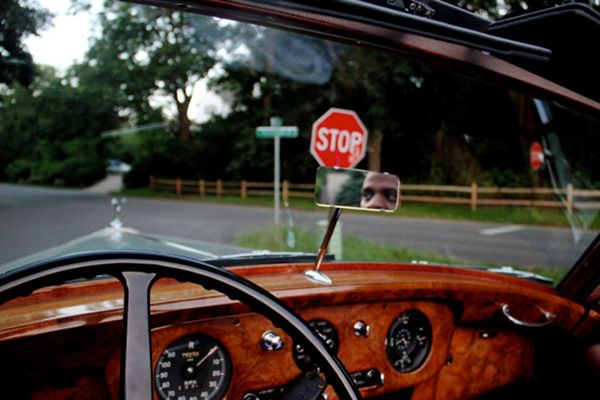 Both she and Jay rode around with the top down doing a little bit of relaxation after Jay's big Magna Carta Holy Grail roll out and in between Bey's Mrs. Carter Show tour.
She also posted a few pics from the album release the other night at Liberty Warehouse: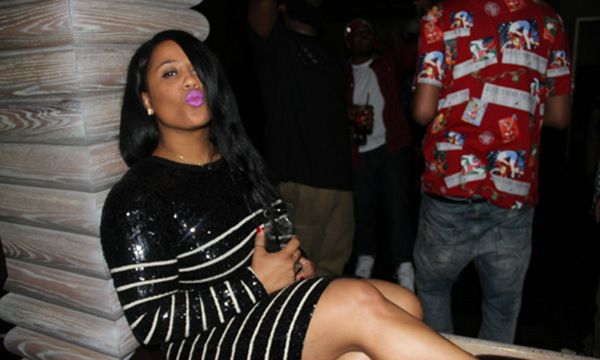 Hey cousin Angie!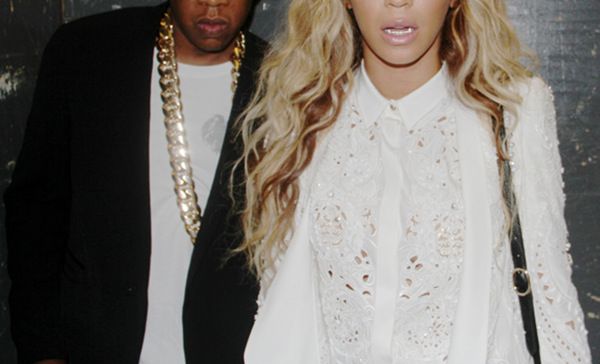 Hot.
And another cute pic from Bey & Blue's day at the park in NYC last week.
And Bey & her sis Solange have something else to celebrate...or maybe not since we doubt they even acknowledge this next step their dad took with his woman.  They didn't even go to the wedding.
Mathew Knowles' rep confirmed he married a real estate agent/former model last week in Houston, Texas.  Nope, this isn't the mother of his out-of-wedlock baby.  This is a new woman we knew nothing about.  But according to USA Today, they were engaged for a year and a half.
61-year-old Papa Knowles' new wife is 48-year-old Gena Charmaine Avery.  Mat & Tina Knowles were divorced back in 2009, and since papa is still a Rolling Stone...he didn't take too long to wife someone else up.  And here's the pretty lady, the new Mrs. Knowles:
Congrats.
The Randomness:
1.  Dwight Howard has officially said Bye Bye to the Lakers and has signed on with the Houston Rockets.  STORY
Photos: ThatGrapeJuice.net/Beyonce's Tumblr