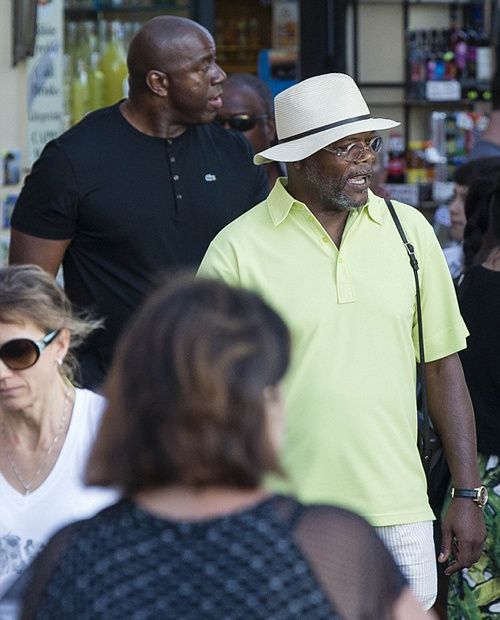 Samuel Jackson and Magic Johnson were spotted on vacation together with their families on the Island of Capri recently.  See the vacay pics inside and see what other famous celebrity couple they joined them inside....
Once again, the Jacksons & The Johnsons are taking their YBF Hollywood royalties on vacay together.  Reasonable Doubt actor Samuel Jackson was spotted on vacation on the island of Capri yesterday.  And we love it.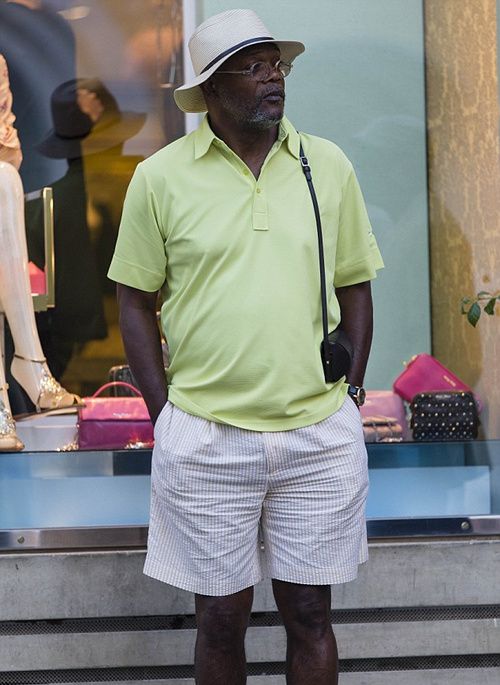 The actor missed Sunday night's 2013 BET Awards after he hosted them last year, but his Twitter followers informed him that Jamie Foxx beat him out and won the award for Best Actor.  Sam responded, "Wait...what happened?.....I lost something else....again? Really? Was I supposed to win? WHAT HAPPENED?? What Award?? Ohhhhh, sah ite!!"
Ha!
Sam and his wife LaTanya (not pictured) weren't alone on their trip to the beautiful island.  Actress Holly Robinson Peete and her husband Rodney were also there. 
Samuel and LaTanya were also joined by their constant travel companions, fellow super rich folks Magic and Cookie Johnson.
You'll recall that we spotted the couples on vacation together in Portofino, Italy a short while ago.
During their stroll, the couples were seen shopping at Prada and seen signing a few autographs along the way. Magic tweeted, "I didn't realize Italians love basketball just as much as we do in the US. Almost everyone in Capri lined up to take a picture with me!"
After their afternoon stroll, the couples boarded a private yacht for lunch.  
And Holly & Cookie snapped a pic at their stop in Positano, Italy:
Must be real nice...
Photos via CAP / Splash News / Holly's IG