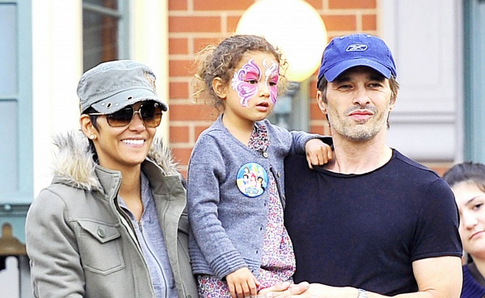 Halle Berry recently asked a judge for permission to relocate to France with her daughter Nahla and boyfriend Olivier Martinez.  And of course......baby daddy Gabriel Aubry is not happy.  Get the deets on the drama inside.....
Halle Berry just took her custody war up a notch as she has asked a judge for permission to move to France with Nahla.  Although Halle could argue that France is safer than Hollywood or that maybe it "could" be for her career, one has to wonder if this isn't just a way for her to put some distance between Nahla and baby daddy Gabriel Aubry.
Well damn.
Halle has filed papers with the court and the hearing is pending.
We'll keep you posted...