Celebs have been all over the 2013 BET Experience...and yesterday the Sprite Celebrity Basketball Game brought out the ballers and the YBF folks.  Plus, celebs also hit the Imagine A Future screening as part of the BET Experience as well.
Pics and deets inside....
Over at L.A. LIVE yesterday afternoon, Chris Brown surprised everyone by showing up to ball with his celeb friends.  The Sprite Celebrity Basketball Game went down with plenty of celebs including KeKe Palmer, Columbus Short, the Govan sisters and more.
Breezy was in baller mode after posing it up with boxer Shane Mosely: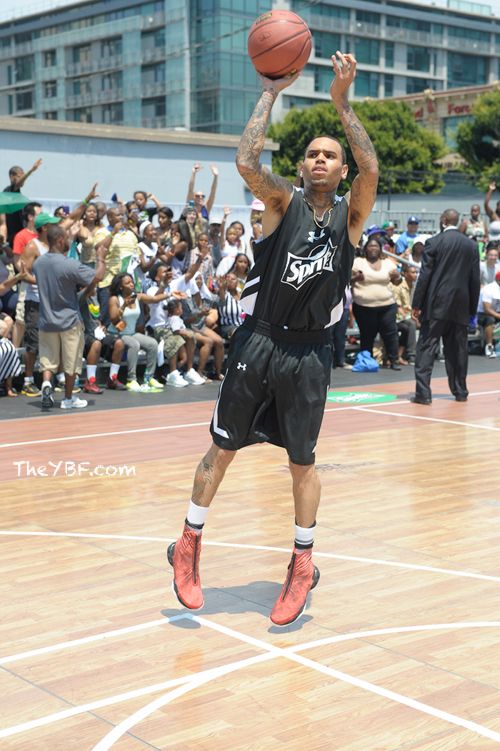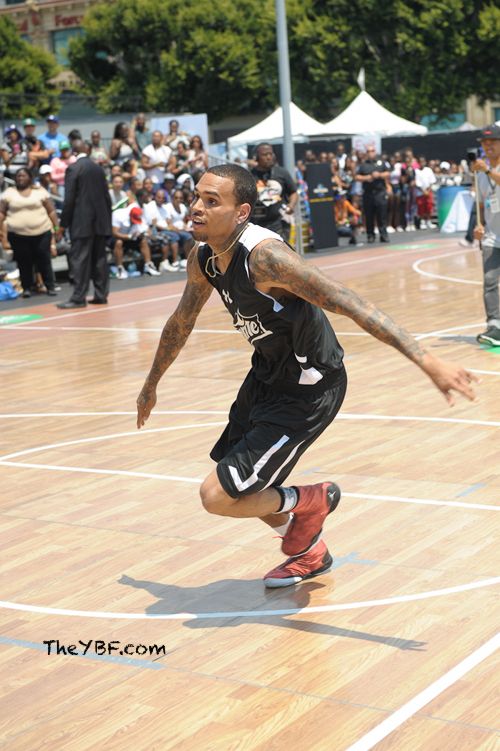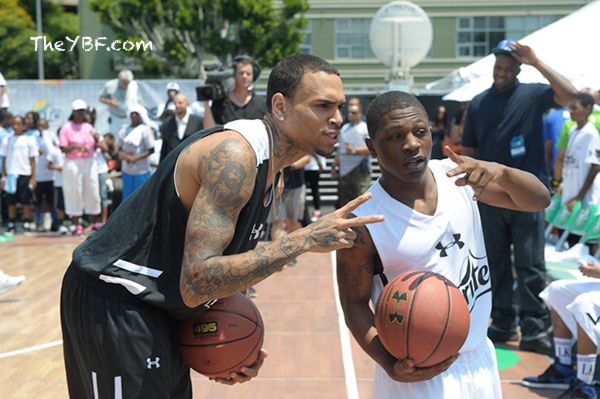 Chris took some time to snap pics with the fans.
Matt Barnes& Columbus Short put a fan in a sandwich and danced it up on the court.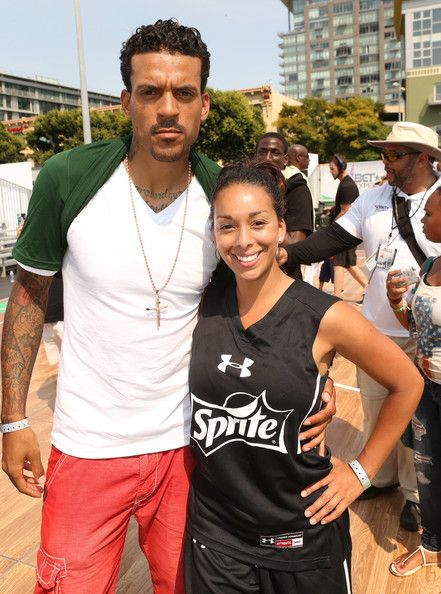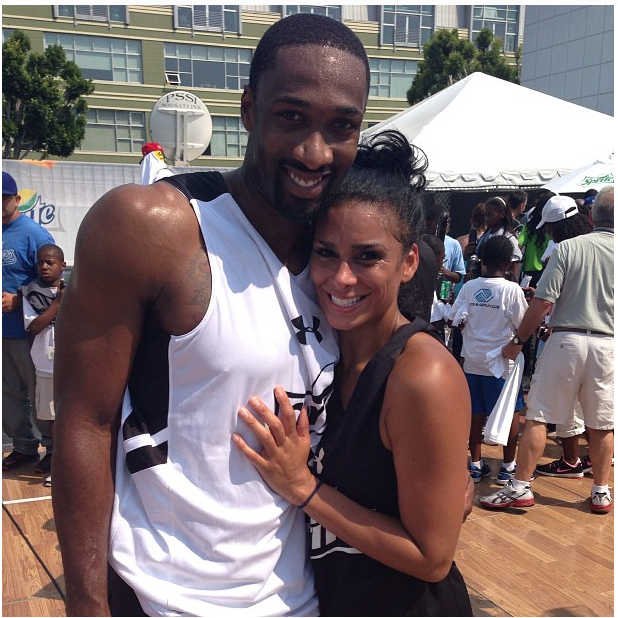 "Basketball Wives: LA" co-stars and sisters Gloria Govan & Laura Govan posed it up with their men.  Glad to see Gilbert wasn't carrying boatloads of fireworks to the game.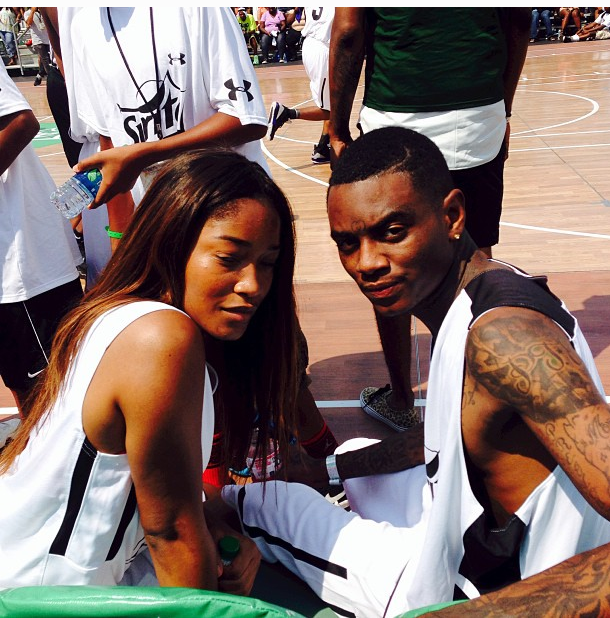 Cutie KeKe Palmer chilled on the bench with Soulja Boy.
And posed it up with her homie Marques Houston.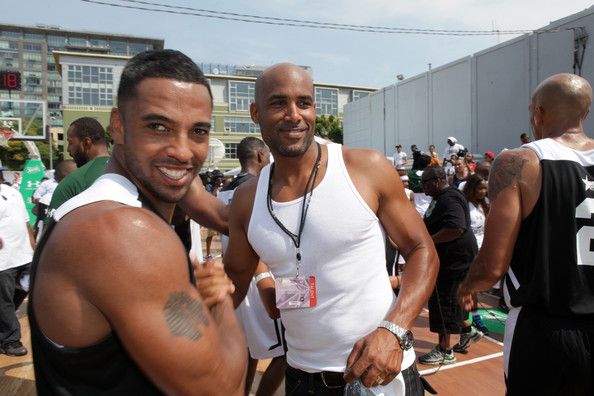 Boris Kodjoe & Christian Keyes' sexy selves made their way to the court.  Yes.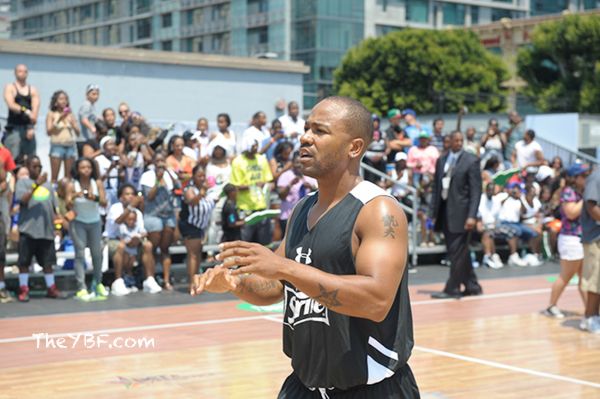 Hey Harrison, er, Columbus.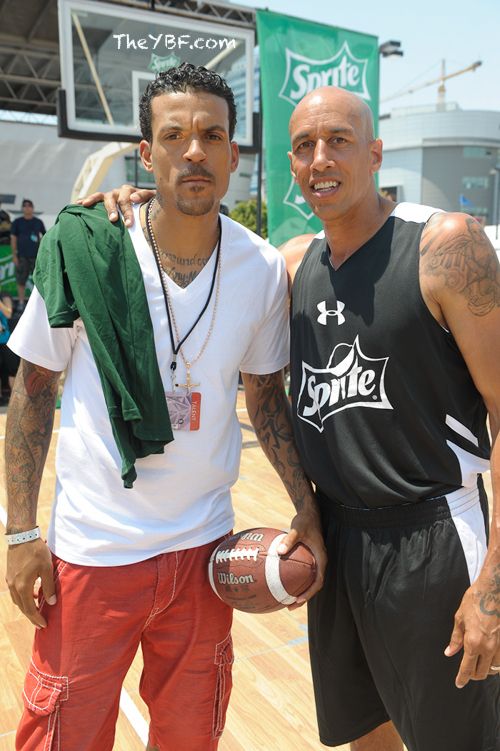 "BBW: LA" hubbys Matt and Jackie Christie kicked it on the court.
Rapper Tyga was there to ball out.  This dude looks to be 12 going on...13.  Can't believe he's somebody's daddy.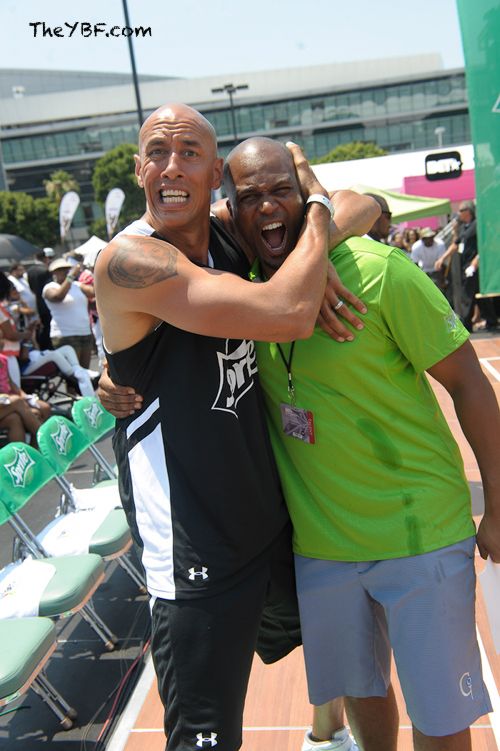 Fun times all around!
Also as part of the BET experience, celeb guests attended a private screening of the highlight film, IMAGINE A FUTURE: THE DOCUMENTARY, presented by My Black Is Beautiful.  MC Lyte, Lisa Leslie, Tatyana Ali, Debra Lee, Michaela Angela Davis, Beverly Bond and more came out to watch:
At the special VIP screening (just one amongst several other film showings for the weekend), Tatyana Ali also hosted a panel discussion for the film.  The doc stars Janet Goldsboro, is directed and produced by Lisa Cortés ("Precious"), and also directed by Shola Lynch ("Free Angela All Political Prisoners").
The film is executive produced by Beverly Bond ("BLACK GIRLS ROCK!™"), and is the first-ever documentary short film about a story of one Black girl's journey to truth as she begins to believe that her Black is Beautiful.
MC Lyte kept it fresh and fab as usual.
Lisa Leslie was stunning as always.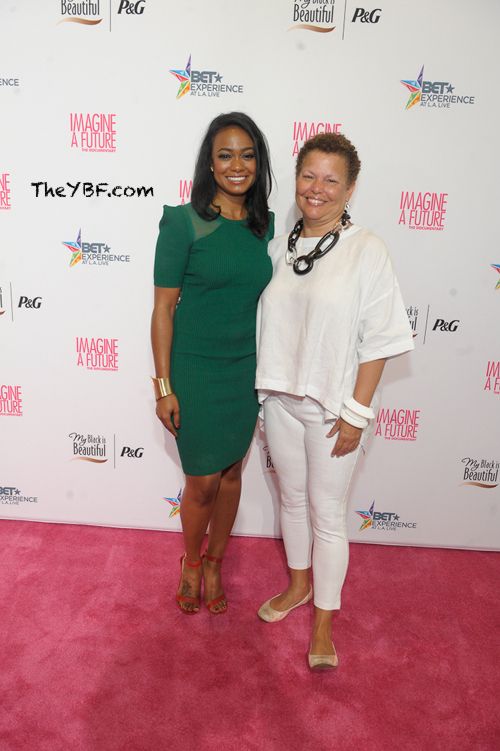 And Tatyana posed it up with CEO Debra Lee.  Fab cause ladies!
Photogs: Paras Griffin/G Paras Photography, Jesse Grant/Getty Images North America, Laura Govan's IG, Soulja Boy's IG