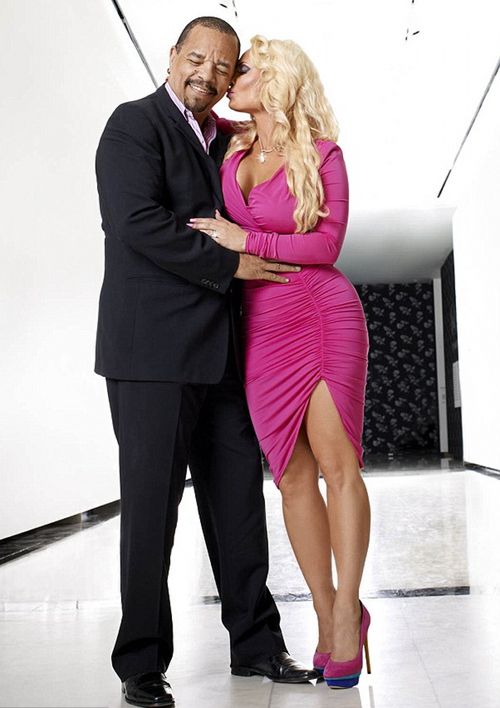 The usually hard Ice-T is showing off his cutesy side in the new promo pics for his "Ice Loves CoCo" E! reality show.  Check out the twosome being more covered up than usual inside...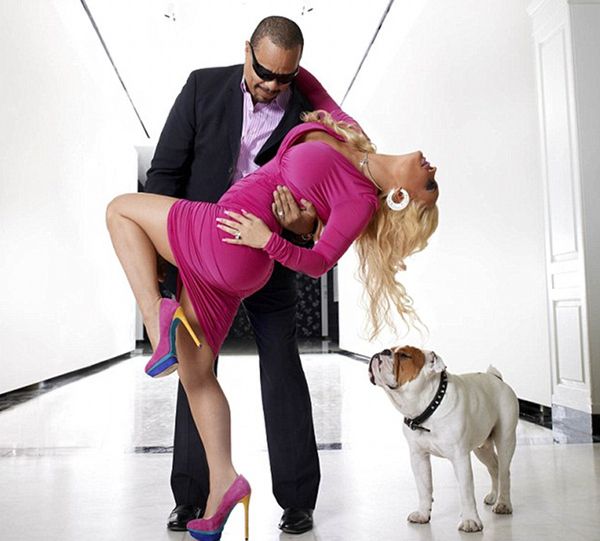 53-year-old "Law & Order: SVU" star Ice-T is all about his boobie & booty flaunting wife Nicole "CoCo" Austin.  And they must be making something work as they've been married for 11 years are entering the second season of their reality show.  On the premiere episode, CoCo gets disappointed about not being pregnant and her body going through changes.
CoCo rocked a fitted hot pink dress with pink and blue multi-colored pumps.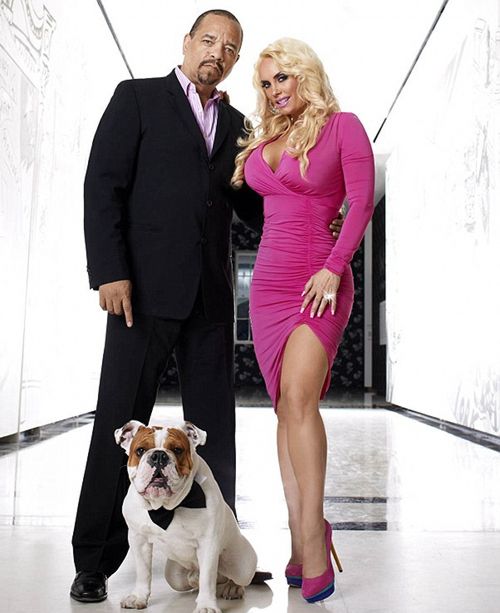 And even had their funny bulldog Spartacus on hand.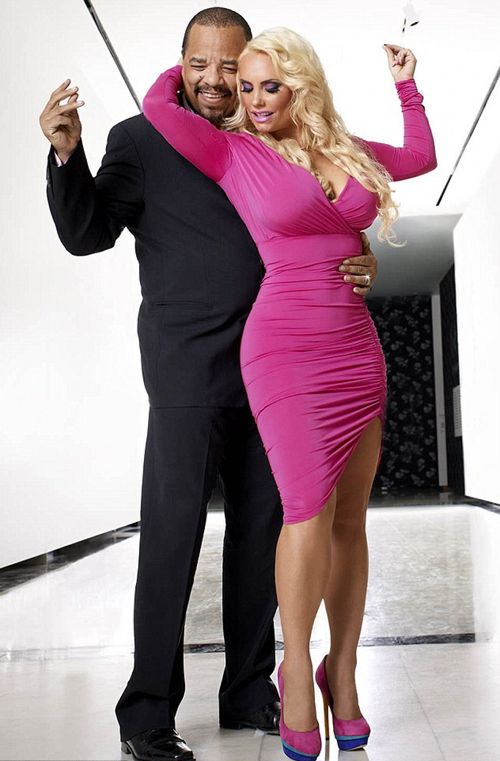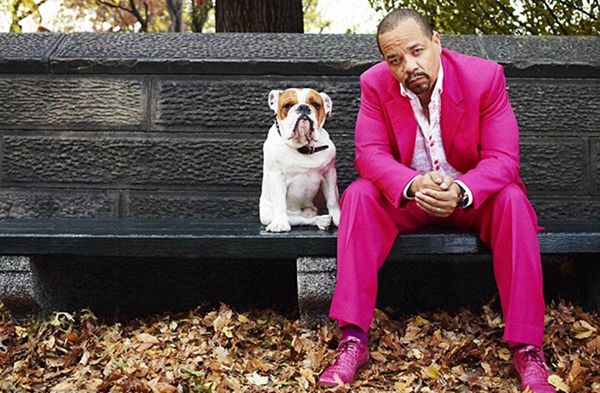 Still keepin' it pimpin' in his hot pink suit and hard bottoms.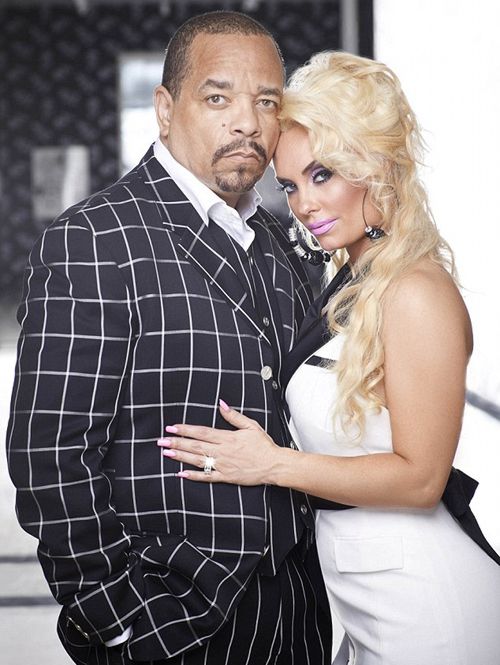 The couple recently returned from the Sundance Film Festival to promote Ice's film documentary The Art of Rap, which centers around the process that rappers like Snoop Dogg, Eminem and Kanye West go through to produce their music.  And by the way, CoCo will be making appearances alongside her man on "SVU" this season.
Season 2 of "Ice Loves CoCo" premieres February 19th.