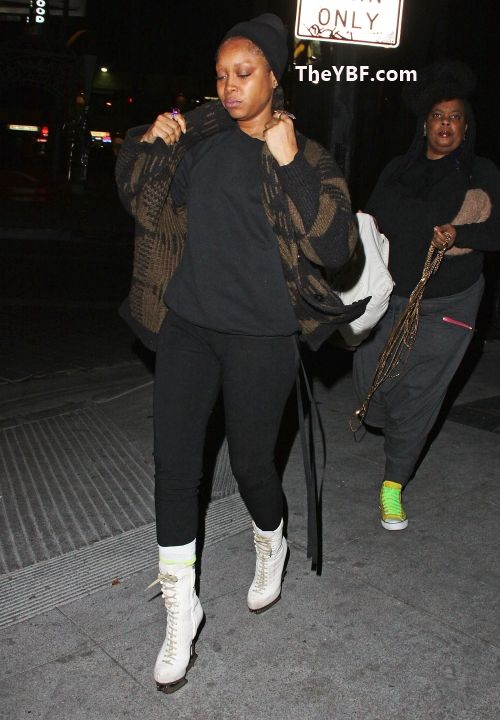 Folks are loving these DSquared2 "Skate Moss" boots.  Stylist June Ambrose rocked them in black last week, and Erykah Badu rocked them in white to the club in L.A. last night.  Pics of the singer, Tisha Campbell-Martin, and Amber Rose inside....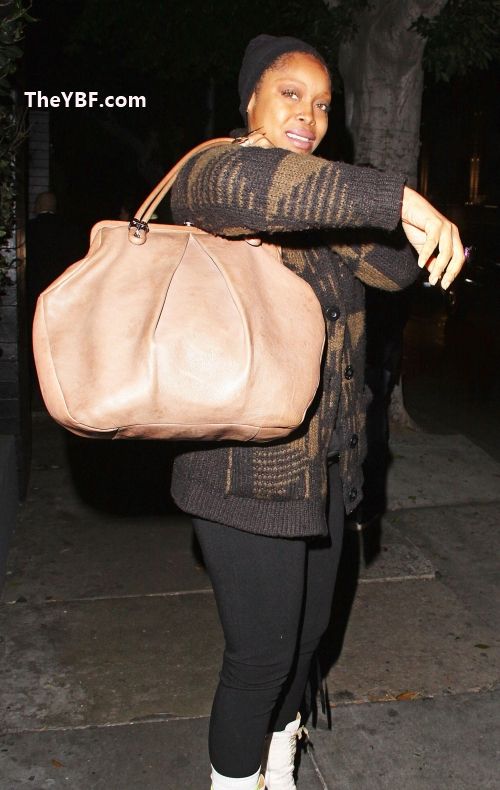 Ms. Badu (who turns 41 this month) is gearing up for the Grammys.  She was spotted arriving to MyHouse nightclub in Hollywood for a pre-grammy event.  Erykah, who goes by "DJ Low Down Loretta Brown" was there to DJ with Spinderella. And looked like she just stepped off the ice in this sweatshirt, leggings, and sweater:
The mom of 3 definitely walks to the beat of her own drum.  
Elsewhere in L.A., actress Tisha Campbell-Martin was spotted strolling around L.A. today:
Her Lifetime show "The Protector" was recently cancelled.  But the 43-year-old is looking like she's in good spirits.
And elsewhere in L.A.: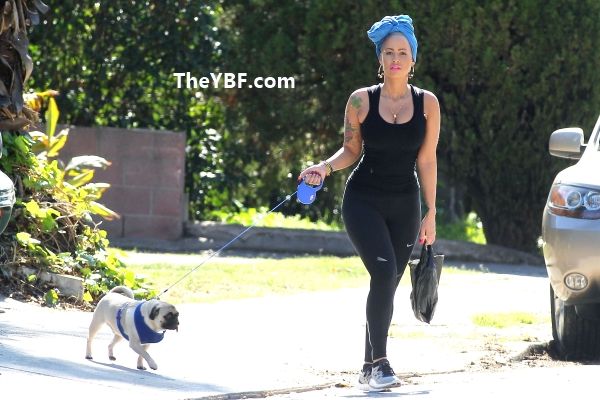 Amber Rose was spotted walking her pugalicious friends in a head wrap and oversized earrings: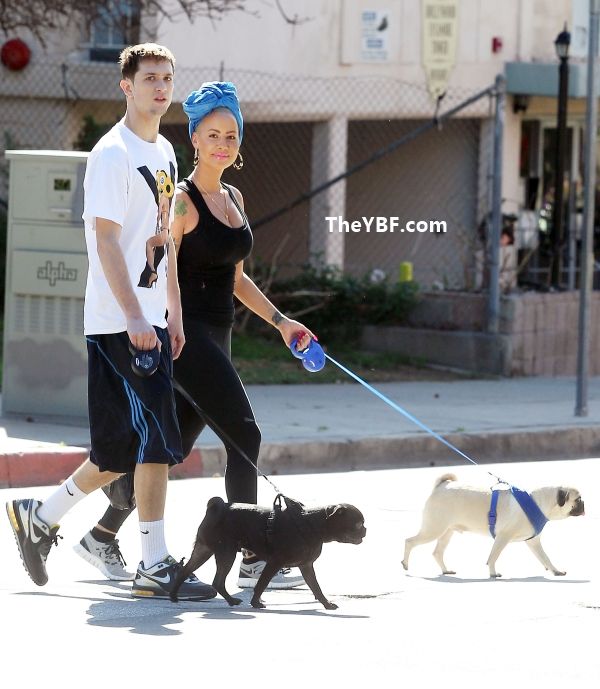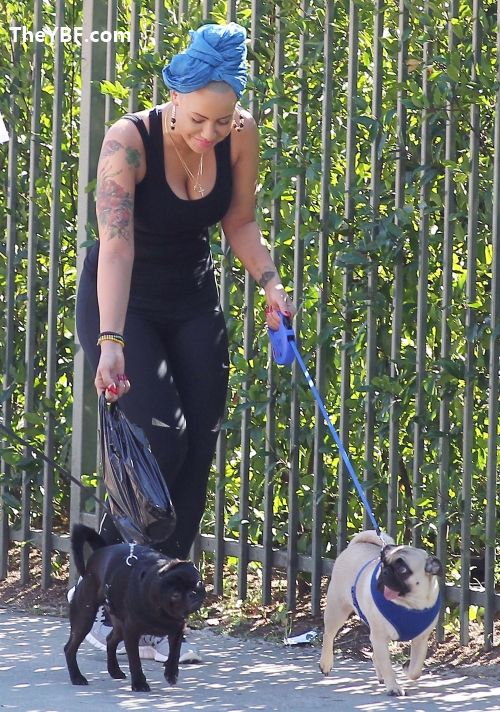 Well somebody's gotta scoop the poop...
Pics via Pacific Coast News/INF