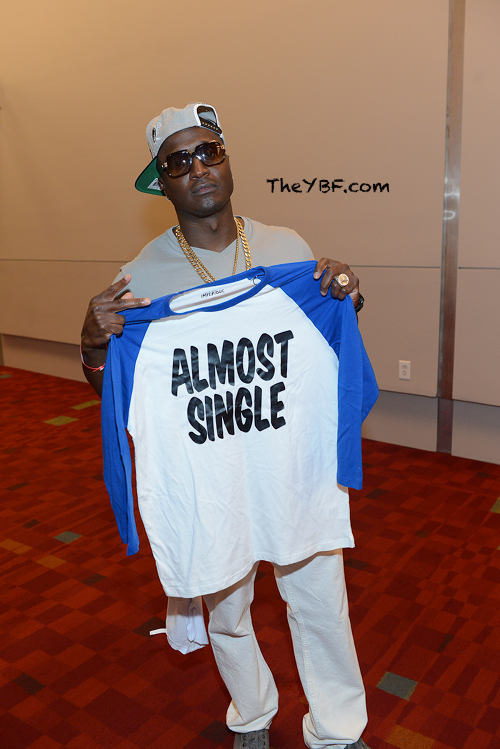 Since Kirk Frost became one of the most hated men in reality TV recently after saying his WIFE and "Love & Hip Hop: Atlanta" co-star, Rasheeda, should have an abortion and the baby may not even be his...he's speaking out to explain his side.
If you care, Kirk addresses everything you've been wondering about inside....
It's been rumored "LAHH: ATL" stars Kirk & Rasheeda have split and are an inch away from an official divorce.  And who would blame Rasheeda for wanting the marriage to be over after her husband of umpteen years tells her she should have an abortion when she gets a pregnancy surprise.  AND follows that up wit telling her the baby may not even be his.  You know, since wives don't take kindly to being called hoes by their own husbands.
Both Kirk & Rasheeda popped up at this weekend's 10th Anniversary of V103's Car & Bike Show at the Georgia World Congress Center.  But they rolled separately, furthering speculation the two have split.  Kirk showed off his passive agressive "Almost Single" tee.  And Rasheeda attended with her sharp tongued mama.
Kirk called in to WGCI's Morning Riot show yesterday to tell what's really going on.  He cconfirmed he and Rasheeda have one child together, 12-year-old Ky, and Kirk has 4 other kids.  Interestingly, he doesn't confirm ages which would probably prove he's cheated on Rasheeda at some point during their many years of marriage. 
And you would think that this far into a marriage and all these kids, why would he say such cruel things to his own wife.  Kirk says "we do argue and have these problems" and "it's just blown up because the cameras are there."  He also ended the interview saying he DOES want this child....now.
Here are the highlights from his interview:
On why he made the abortion comment and said the baby may not be his:"I did say it because [having a baby] was messing with our business.  I was really pissed off.  This is my thing--A baby comes out a woman, it doesn't come out a guy.  You don't know where that woman's privates been."
On if he REALLY thinks Rasheeda cheats on him:"Not that I know of, but she's a rapper....I see how many people try to get at Rasheeda 24/7 and it's been like that for years.  I see people sending bags and offers and asking if she's still with her husband...I don't know if she would do that though.  But there's not a perfect person walking this earth."
On if he's the one cheating and that's why he's accusing Rasheeda of cheating: "At that point in time, no.  (When asked if he is now) That remains to be seen."
On if he regrets saying Rasheeda should get an abortion: "I definitely do.  I wouldn't have said [the abortion thing]."
On the gay rumors: "I am nowhere near gay." 
On the status of his & Rasheeda's marriage: "We're friends.  We're still husband and wife.  But do we still have some problems to work out, yes we do."
Sounds like he's being technical with the "we're still husband and wife" statement.  And it seems Kirk is extra insecure about his marriage as he constantly says he never knows what Rasheeda COULD be doing...because he's not with her 24/7.  Hmmm....
Check out the full interview below.
Extras:
1.  Today marks the fourth anniversary of Michael Jackson's passing.
Photos: Paras Griffin/G Paras Photos