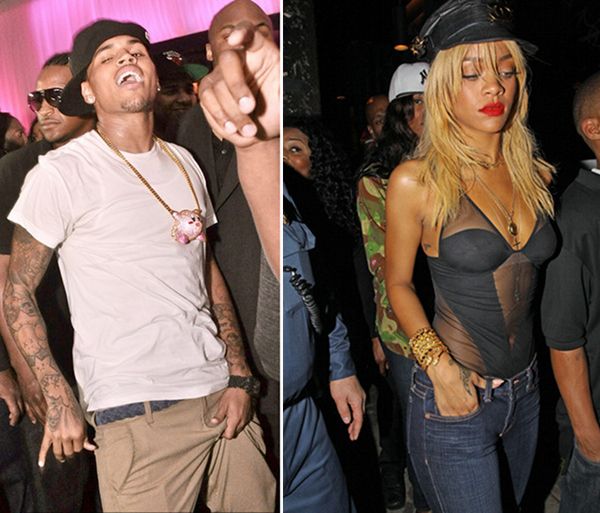 Rumors are swirling that Rihanna and Chris Brown has some behind-closed-doors quality time during Grammy rehearsals yesterday.  But it may not be what you think.
Deets inside...
The folks over at Rumor Fix received inside info that the newly blonde Rihanna and comeback kid Chris spent several hours together at the Grammy rehearsals.  And they didn't mind that it altered the schedule:
"...the former couple spent five hours together in her dressing room on Monday.

Sources tell RumorFix that the Barbadian beauty held up rehearsals for the Grammys on the Sony lot in Los Angeles, while she was behind doors with her ex."
Hmmm.  Reportedly, Chris' male friend was also with him in Rihanna's dressing room.  Some folks are speculating some type of surprise duet effort will take place since this is Chris' first time at the Grammys since ChriannaGate.  Others says they are just working on their friendship. 
Chris' rep shot down rumors weeks ago the two are romantically involved saying, "He and Rihanna are just friends. He [Chris] is with his girlfriend, Karrueche [Tran], and is not cheating."
Alrighty then.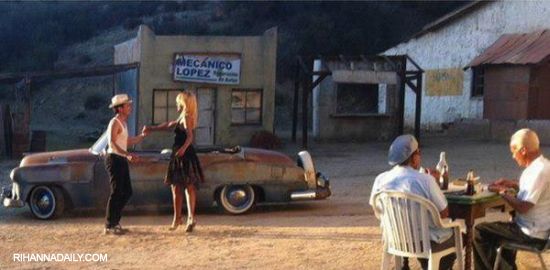 And here's a sneak pek at Rihanna's upcoming ELLE magazine cover spread.  This is the shoot in which she went bleach blonde.
The Randomness:
1.  Kanye West will return to Paris Fashion Week this season with his eponymous collection, his spokesman at the Karla Otto agency confirmed. He will show at 9.30 p.m. on March 6 at a yet-to-be named venue. STORY