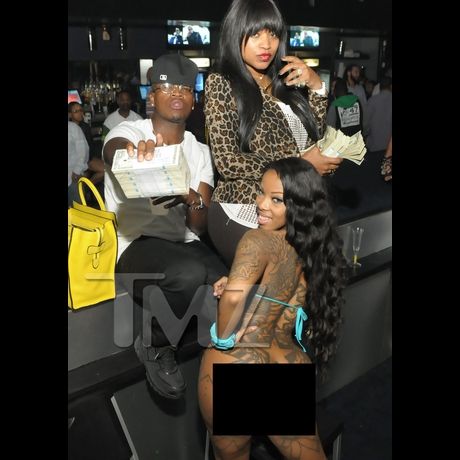 Foolery is ensuing today folks!  Ne-Yo decided to make Magic City strip club in Atlanta RACK CITY last night and dropped 5 stacks on strippers.  With his girlfriend in tow.  Pics, plus news of M.I.A. reportedly abandoning her baby and her billionaire baby's daddy inside...
For whatever reason, super producer and singer/songwriter Ne-Yo thought it was a fabulous idea to bring his baby mama Monyetta Shaw--who is also the mother of his 1 year old daughter, Madilyn Grace, and almost 4 month old son, Mason--to Magic City last night.  All so they could both partake in dropping $5000 worth of singles on big booty strippers...who love to have their purses close by to stuff their dollars in.  TMZ copped these pics: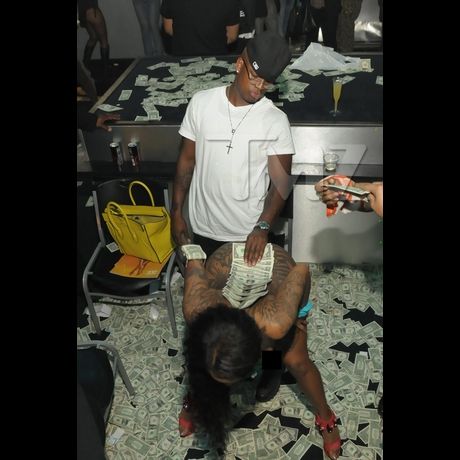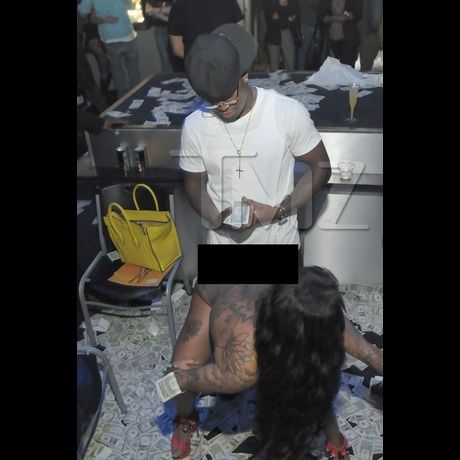 The example setting parents covered the carpet with money (which probably gave it a better smell than it originally had) while stuffing dollars in stripper ass.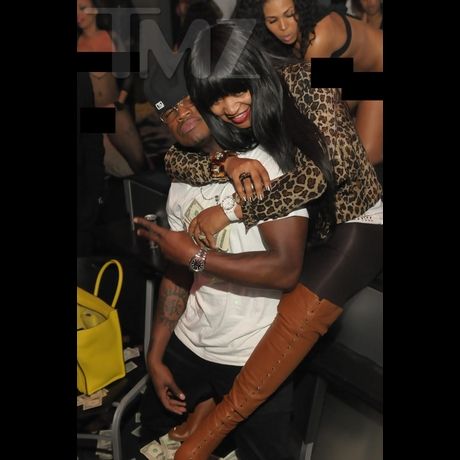 And they seemed to love every second of it.  I mean, we're all about Work Hard, Play Hard, and we definitely believe in attending the strip club with your man.  But when you're trying to portray a certain image, and you know cameras are around, is there a limit?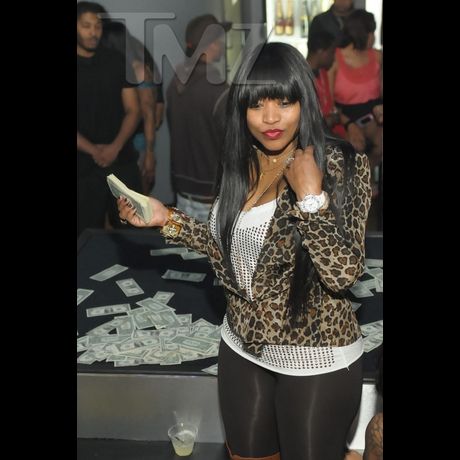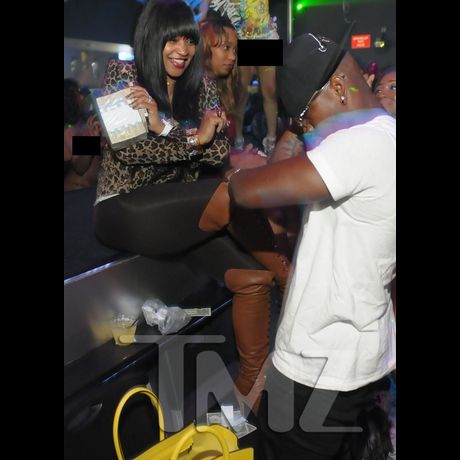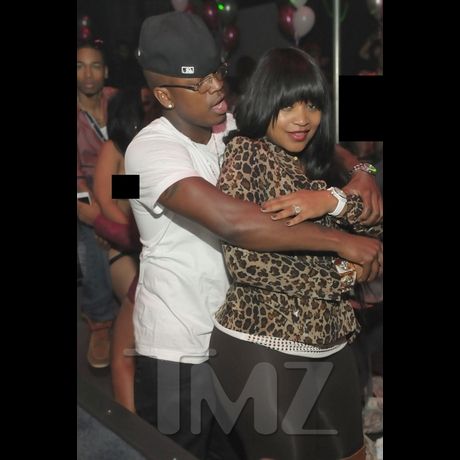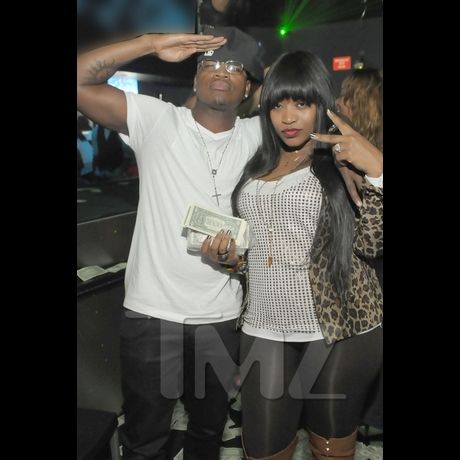 I'll let y'all speak on this ish...
In other foolish news:
Reports today say that rapper M.I.A. secretly abandoned her new baby and her billionaire baby's daddy/longtime fiancé Benjamin Bronfman, and ran back to her home of London.  In case you were wondering what's been up with those two lately like we have.
Thanks to her Superbowl flip-off Sunday night, folks started delving into her personal life to see what's been up with her since she had her son 3 years ago.  The NY Daily News reports that their London sources tell them she sometimes goes 6 weeks without seeing baby Ikhyd Edgar Arular Bronfman.  And Benjamin's mother is helping out now:
One insider tells us that M.I.A., 36, is spending most of her time in her native London, while Bronfman, 29, and their progeny, Ikhyd Edgar Arular Bronfman , who turns 3 on Saturday, are living in New York. The source adds that Ben's mother, philanthropist Sherry Bronfman , is helping to take care of his son.
Before their baby boy was born, the couple bought a house in Brentwood, CA.  And she received a visa to perform the Superbowl halftime show. Damn homie.