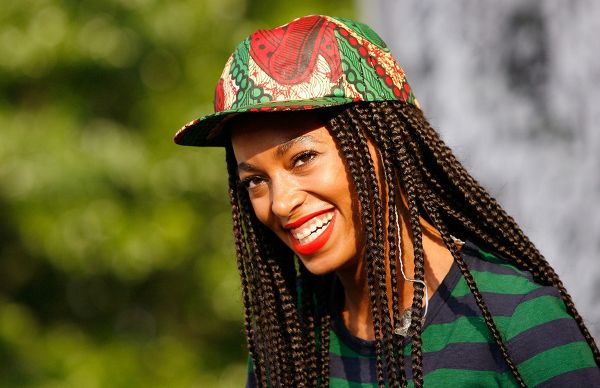 Concerts were everywhere this weekend from New York to Atlanta.   Check out Solange Knowles dropping it like it's hot on stage at Brooklyn's 2013 Northside Festival at McCarren Park and pics from day 3 of Bonnaroo in case you missed 'em.  Plus, the celebs who turned out to hit the stage at Atlanta's Birthday Bash 18...
After a whirlwind of performing in umpteen cities and countries this last week, Solange was back home in BK on Sunday performing at the Northside Festival.
Rocking a printed hat and a striped shirt and cutoffs with cut-out bandage style boots, Solo let loose with the mic during her performance: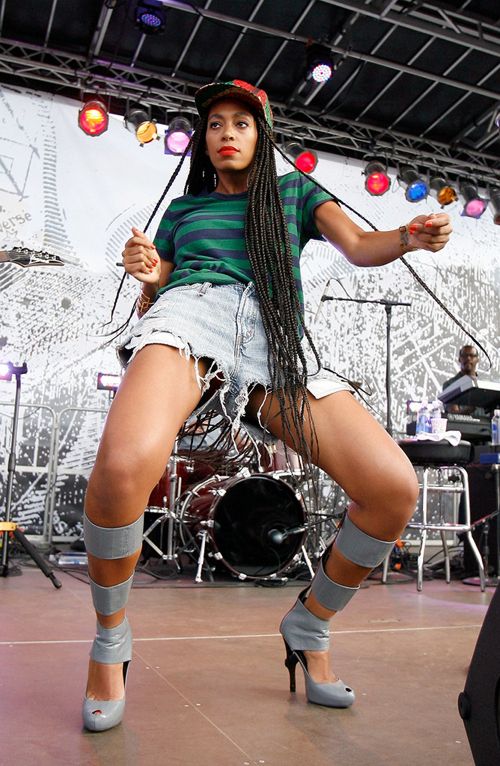 After gettin' low for the fans, she tweeted, "Northside! Brooklyn! New York! U beautiful people made me feel really good in side. I hope you enjoyed:( I'm happy I took those heels off."
Ha!  Peep video below:
By the way, also over the weekend Solo headed to Tennessee for Bonnaroo.  And rocking the cutest summer look and twists, she took over that stage too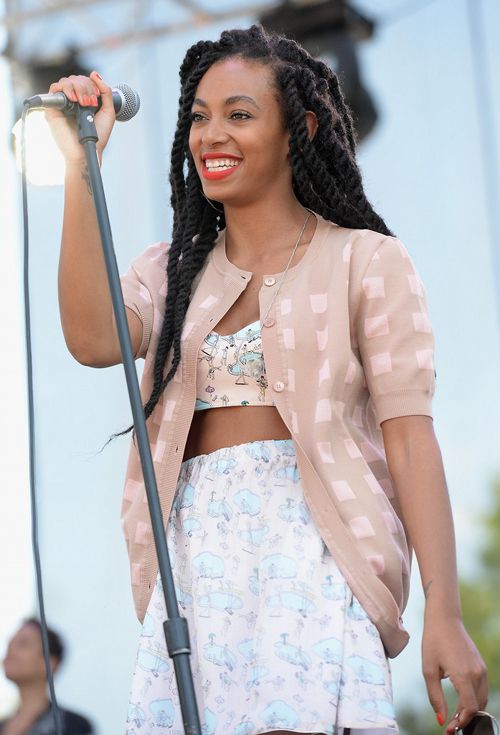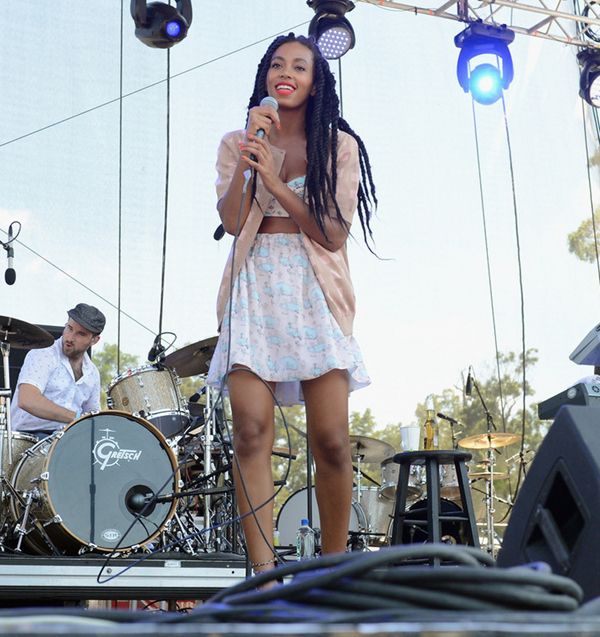 Nas was also down south taking over the stage for the big festival: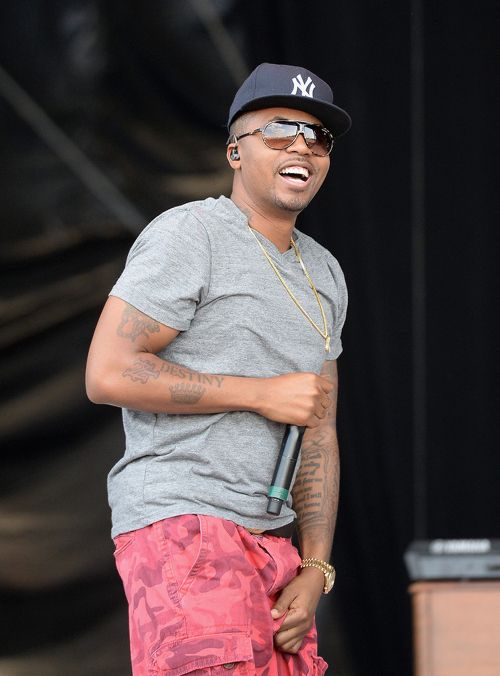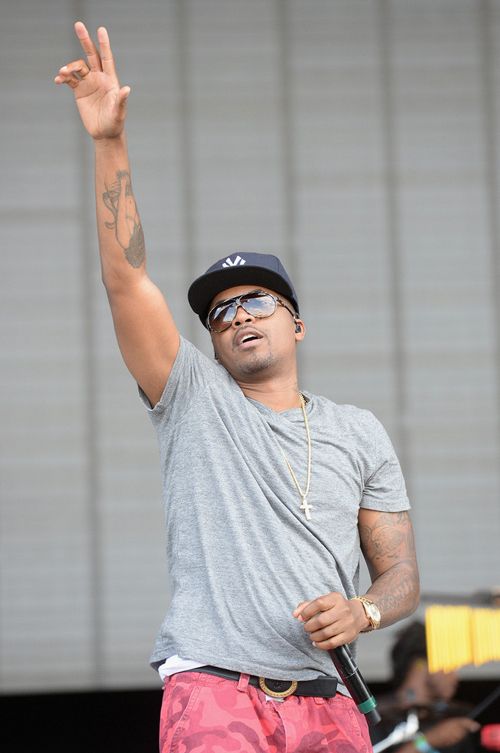 And down in Atlanta, every rapper that usually jumps at the chance to perform on stage....did just that.  At 107.9's Birthday Bash 18, your typical faves plus a few others came out to celebrate at Atlanta Philips Arena in front of a sold out crowd: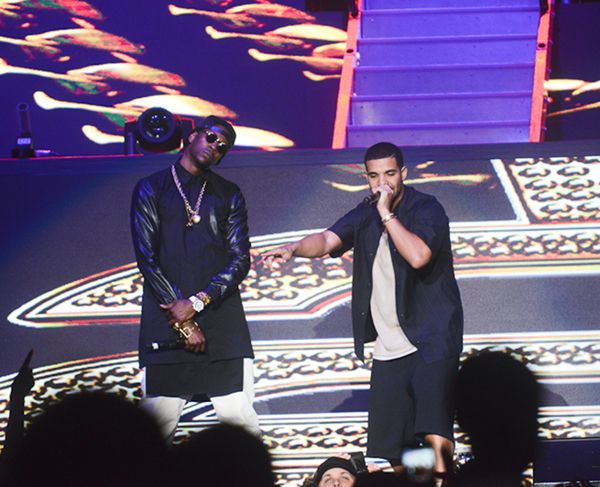 Drake made a major surprise appearance with his home 2 Chainz and sent the crowd into a hissy fit.
Girls love Drake.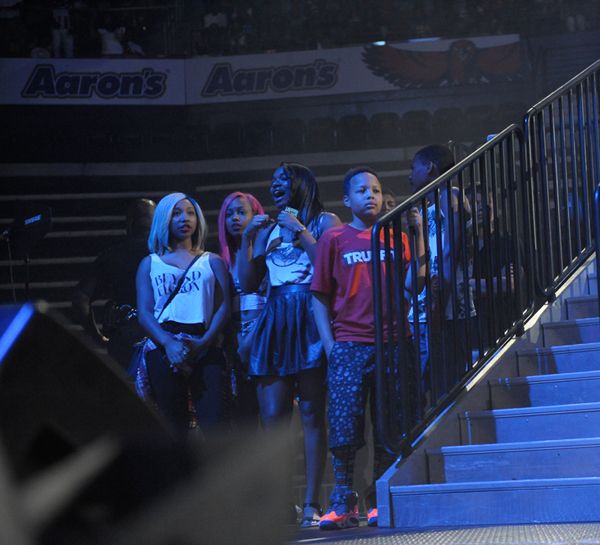 Since T.I. was on hand to take the stage with B.o.B., his fam--Zonnique and an OMG girl, Messiah and others were right backstage ready to support pops during Father's Day weekend.
The "We Gettin' It" collabo partners rocked out with some hits: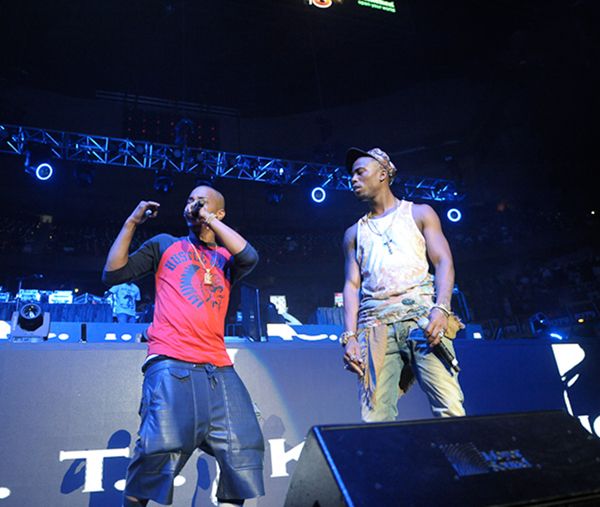 TIP knows these long leather shorts are hot as all hell...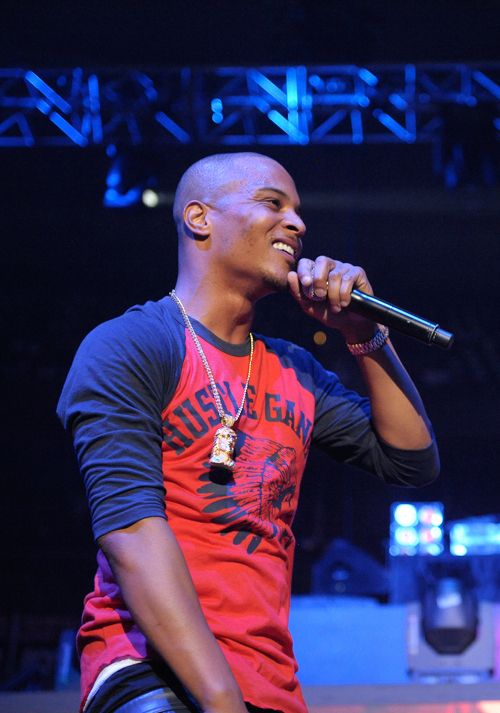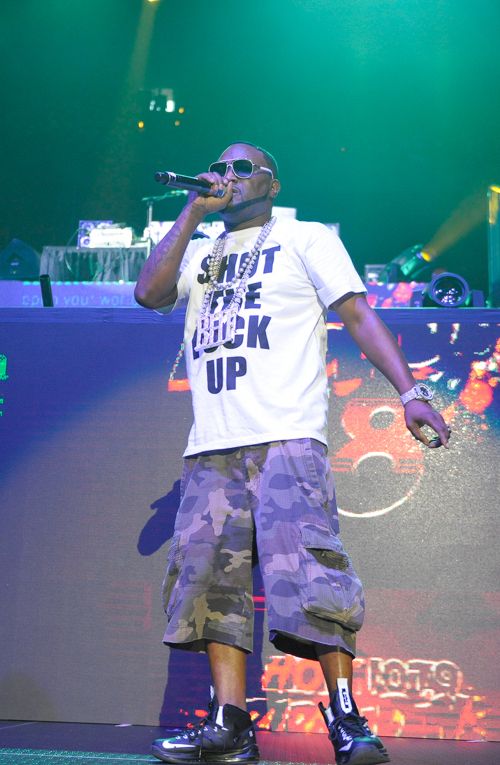 Shawty Lo is apparently still bitter about his reality show that NEVER could.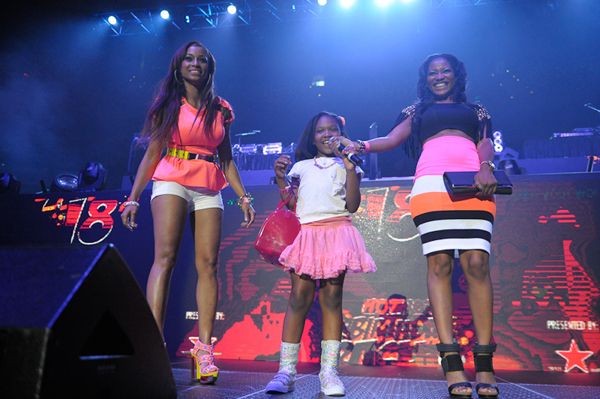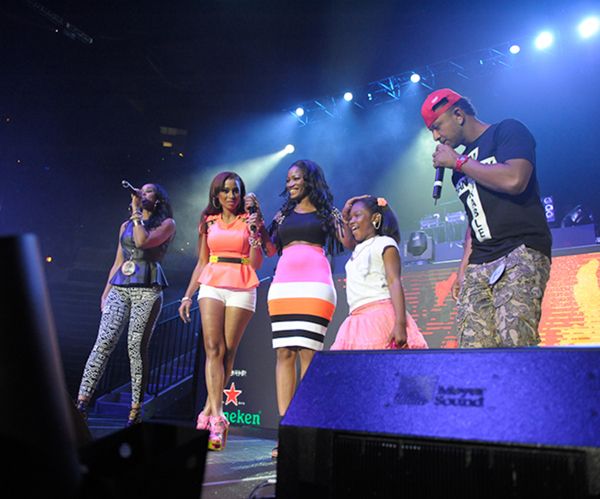 The "Love & Hip Hop ATL cast was there--at least in part.  Traci Steele, DJ Baby Drew (wonder if he ever found his $50K), Erica Dixon and her daughter (that she has with Scrappy) hit the stage looking cute.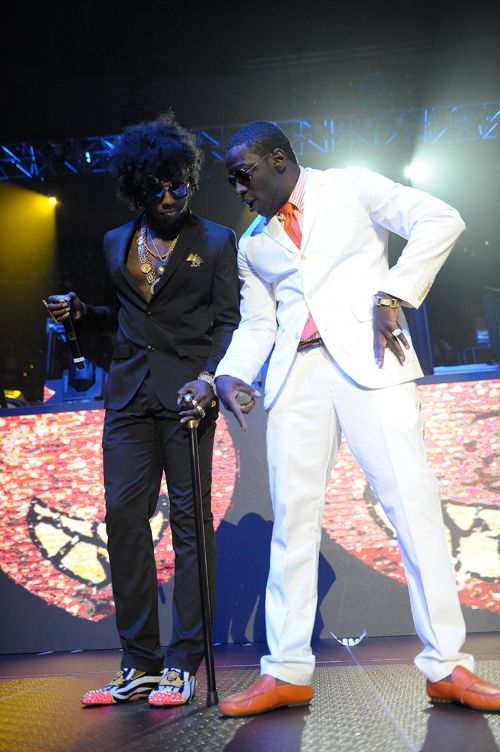 And Trinidad James...it wouldn't be an Atlanta show without him or his cane.  He hit the stage with Young Dro...this guy's shenanigans....
Photo: Bonnaroo & Northside Festival: Getty, Birthday Bash: Paras Griffin