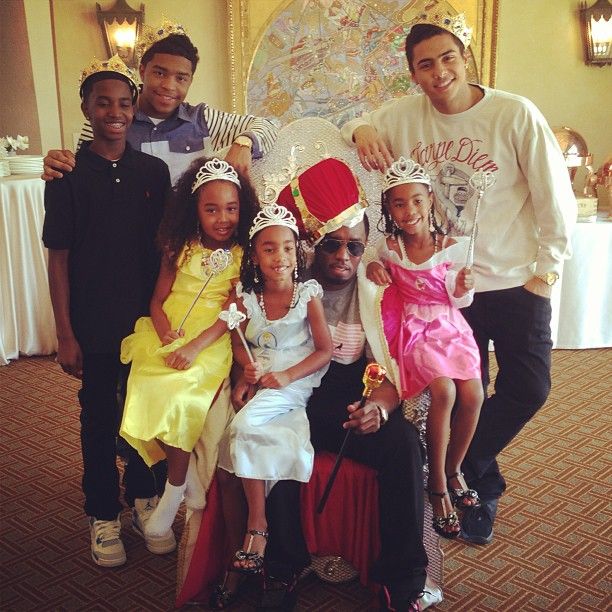 It's the day where we honor the fathers and the men who play the father role.  And there's nothing like a fabulous dad who puts his kids first.  And we love those dads who know how to have fun with their kiddies while still fulfilling their responsibilites.
Here's a salute to asome of the YBF dads we love (GALLERY INSIDE)...
While Diddy seems like one of the most fun dads ever (he tweeted the above pic saying "my kids threw me a surprise royal brunch! So happy so blessed!"), he's not the only one that makes us say "Awww " when we see him catering to his kiddies.
Check out our gallery-o-dads below--from professional athletes (like baller Chris Paul above) to entertainers and more to celebrate FATHER'S DAY.
HAPPY FATHER'S DAY to the YBF DADS!