Solange Knowles loves performing in intimate artsy locations, so it's no surprise that SHE was the surprise performance at Art Basel Switzerland last night.  But nobody likes to surprise folks more than Kanye West....so he popped up and stole the spotlight.
Pics & deets inside, plus Sanaa Lathan looking gorgeous at last night's Myspace event....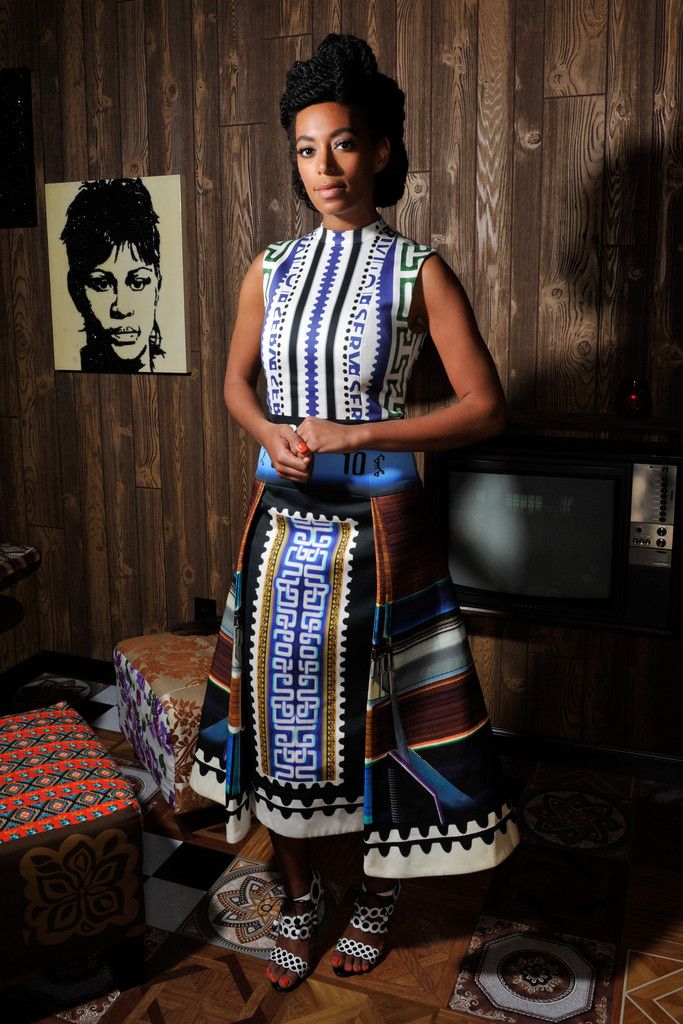 Solange Knowles was her usual fabulous print-happy self in Mary Katrantzou threads at Art Basel Switzerland last night.  The "True" singer posed it up at 'Better Days', an art bar installation by Mickalene Thomas (pictured below) presented by Absolut Art Bureau in the city of Basel.  And her mom Miss Tina was there in the audience watching the performance:
But Solange wasn't the only star at Art Basel Switzerland.  Mr. West made a surprise appearance in order to hold an impromptu listening session for Yeezus at the Design Miami/Basel Fair.  And Hollywood Reporter says all the high end art dealers and new media collectors skipped out of Solo's performance once they heard Kanye was in the area at Messeplatz hall.  
THR dished:
After jokingly introducing himself as a "celebrity boyfriend," West reminded the crowd that "I got my start in art," rattling off the names of some admittedly prestigious art schools who had accepted West – that is, before the aspiring artist dropped out for lack of technical talent: "I realized I would never be a great visual artist of the world, and started to worry that I would end up working at an ad agency – no offense to anyone who does that."

West dropped a fascinating monologue on the impetus for his album before unveiling the first two tracks, which he played straight from a laptop computer, bobbing over it as the songs played. Before West could release a third, he was interrupted by chants demanding that he sing live. West hesitated, then yielded, delivering an aggressive, a capella performance of "New Slaves," a potent song that climaxed with an anti-Montauk mantra: "I'd rather be in the Factory than the Maybach" and "F--- the Hamptons House!" While he seemed to be biting the hand that feeds him – West casually mentioned that he had been dining with the Kramlachs an hour earlier – the singer concluded the performance by standing at the door, and shaking hands with everyone as they exited.
Nice!
Meanwhile over in L.A. last night: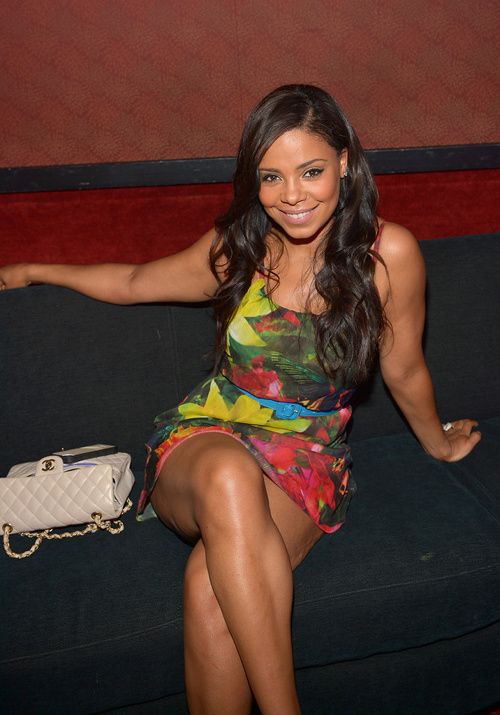 Sanaa Lathan made everyone jealous with her freakin' gorgeousness at the the new Myspace launch event at the El Rey Theatre: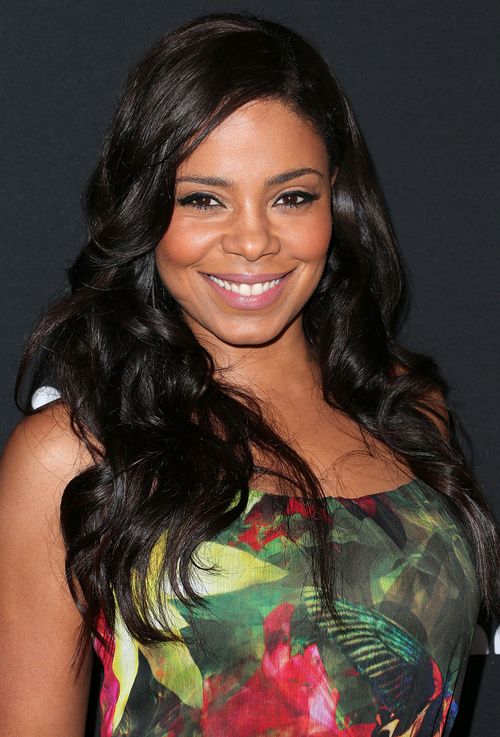 Fab.  Justin Timberlake and Pharrell performed: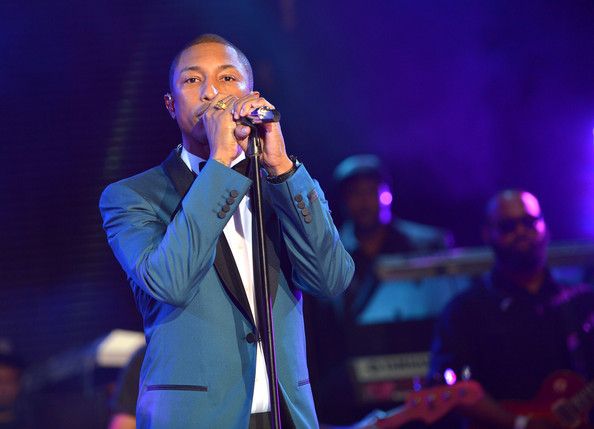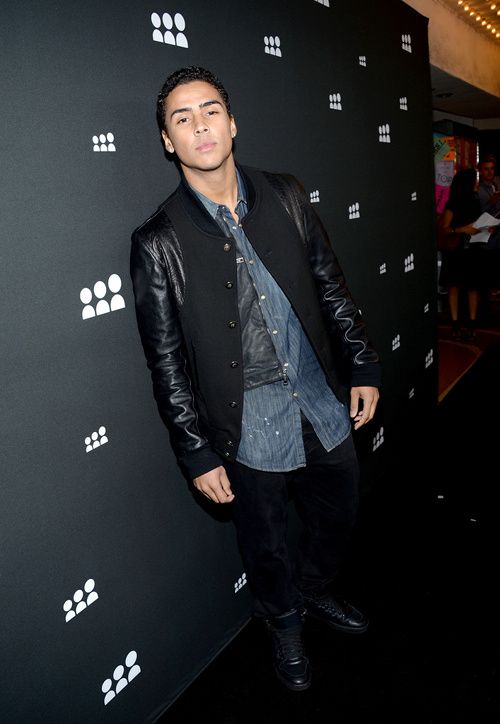 And Robin Thicke, Quincy Brown (above) and more were all there to party it up.  Fun times!
Photos: The Image Gate/Getty Images Europe, Charley Gallay/Getty Images North America