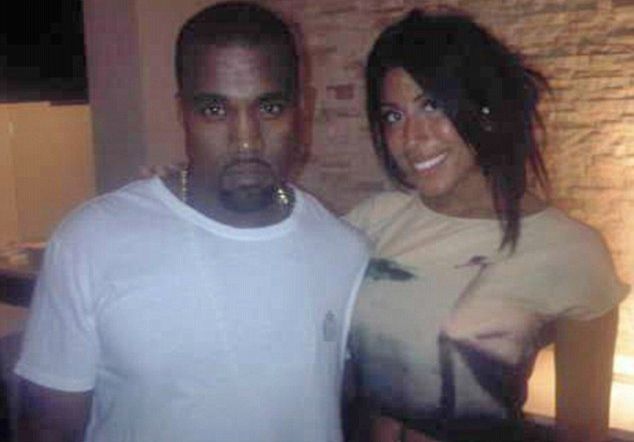 Let's preface this ish by saying we actually would NOT be surprised about any of this (we have no receipts yet to prove this story, but...), but this model chick is mad thirsty for likely getting paid by Star Magazine to give this interview.
So Canadian model Leyla Ghobadi is making a major scandalous accusation saying she has had sex with Kanye West....while his baby mama Kim K. has been pregnant....and hit her up for sex as recently as last weekend.  And Kanye allegedly told her his relationship with Kim is strictly for publicity.  Juicy deets inside...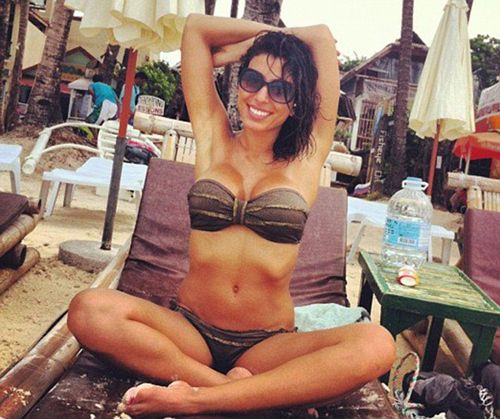 It was only a matter of time before Kanye's "alleged" jumpoffs started flying out the cut faster than an about-to-be-repossessed Bugatti.  And the jumpoff who gets the "I'm first to come out about my ho-liciousness!" crown is Leyla Ghobadi, a model from Canada.
Chick told Star Magazine that she first met Kanye at his concert in Atlantic City at Revel back in July of 2012.  Apparently he spotted her in the crowd whie she was dancing it up, and had a member of his entourage go into the crowd to ask her to meet him backstage and for drinks in Revel's HQ nightclub.  This dude was about to do his shenanigans in a public place like that nightclub--that's all open in the middle of the hotel?  Chile. #HeDontCurr
By the way, Kim was THERE in the VIP balcony section of Kanye's concert that night.  Not sure how Kanye expected to get it in with a random jumpoff while his GIRLFRIEND was there in his room, but the way Kim seems to like his disrespectful lyrics toward her, she might have been OK with being ordered to leave the room for a minute.
Leyla claims she told Kanye "No" because it was "too rushed."  Oh really?  But apparently the NEXT night was less of a rush because she took Kanye up on his offer to meet up after his Revel show the very next night.  Not sure if Kim was still around that night.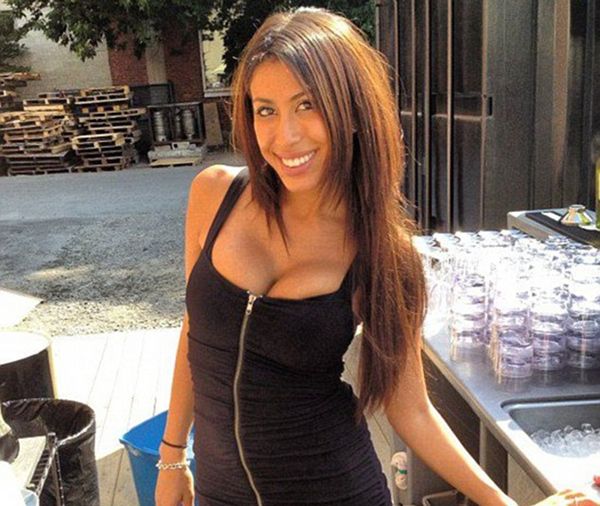 Leyla says they ended up making out and next thing she knew they were naked and having sex. 
She also says Kanye told her that his relationship with Kim was just 'for publicity and nothing serious'.  Because jumpoffs have hearts and she wouldn't have done it otherwise....apparently.
They met up again for sexcapades in October 2012 in New York before Kanye announced Kim's pregnancy the following NYE. 
Leyla says Kanye ALSO hit her up just last weekend to reunite for more sexual shenanigans...but she declined.  When asked why, she said she knows Kim is pregnant and 'I would never do that to someone.'  Bless her and her morals.
What does Leyla have to say about revealing all this?
'This is going to destroy the Kardashian family. It's bad. It's really bad. It's just embarrassing. But if I were Kim and about to have a baby, I would want to know.'
Kim's publicist (of course) says it's not true.  But we all know, how you get 'em is how you lose 'em.....
Check out Kanye's interestingly laid back answers about his girlfriend during his New York Times interview that came out yesterday..
*UPDATE* Kanye's team has issued an official denial saying to TMZ:
"This most recent attack on Kanye West and his family is totally without merit. It's a blatant attempt by a misguided individual who is clearly seeking publicity, and another in a series of malicious stories drummed up by non-credible 'news' sources. This is a sad attempt to hurt two people trying to live their lives."
Hmmm...you speak on absolutely NOTHING for months upon months...years actually...in an official capacity.  But THIS is what you choose to issue a statement about?  And to the very "celebrity publicity machine" you have been trying to convince the public that you hate...versus posting it on your own website?  Something in the milk aint clean...
Photos: Coleman-Raynor