Bad Boy's own French Montana  stars in BLEU Magazine's 25th issue with a special double cover.  See pics of French celebrating with girlfriend (who he still won't confirm is his chick) Trina at BLEU's private dinner inside, and find out who influences his signature style.
Bad Boy recording artist French Montana posed for BLEU Magazine's 25th issue where he landed on two covers (their first dual covers ever, btw).
And to celebrate the landmark issue, the magazine threw a private dinner in the "Pop That" rapper's honor at Parlor NYC.  And French's boo, Trina, was right by his side.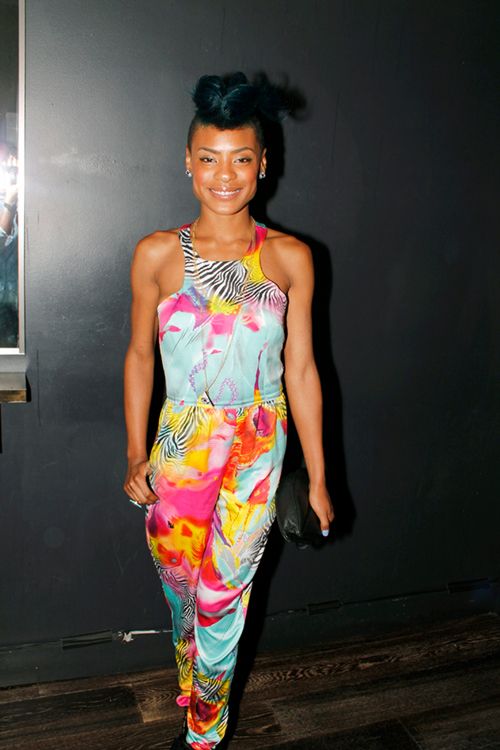 Meeka Claxton of VH1's Basketball Wives Miami and Sassy from "Black Ink Crew" also attended.
BLEU Magazine founder De'Von Johnson gave a salute to the magazine's success and landmark issue.
And the "Diamond Princess" posed with BLEU editor Rae Holliday.  Trina is determined to be the main chick of a successful rapper isn't she?  Gotta keep trying....
Loves her though.
And inside the magazine.....
Inside the 25th issue, which also features articles on "Single Ladies" star Denise Vasi and funnywoman Tiffany Haddish, French Montana discusses her rap influences, whom he'd like to work with and how he created his debut album, Excuse My French.  Here are the highlights:
On collaborations he would like to pursue:

"I would say my dream collab would probably be something with Tupac . He was my favorite artist and I grew up listening to him. I have a lot of respect for the work he did, and it would be an honor to be on a track with him."

Where he finds inspiration for his signature rap:

"I get inspiration from everybody: artists like Adele, Cold Play. I would love to work with them and give the fans a little something different. I always wanna outdo myself and change it up. I think collaborations with artists like that would be a great look."

Describing the types of music he enjoys:

"I listen to everything; all types of music all the time. Not heavy metal though."

On surviving the industry:

You need to know how to help yourself by yourself because sometimes there won't be people there to lean on. You have to hold yourself up when nobody else can."

Describing his debut album Excuse My French:

It's just a lifestyle. It's the life that I live every day. One day I might wake up in a bad mood and make a song about that. One day I might be with a lady and make a song on that; I'll be in a good mood and write about that. The album is just all the different emotions I go through on a daily basis."

 
The French Montana issue of BLEU hits newsstands June 15th.
Dinner Party Photos: Bernard Smalls, Magazine Photos: Jerome Shaw