And finally, an official denial from Beyonce's camp about those pregnancy rumors.  Check out what Bey's camp told Gayle King on CBS' "This Morning" inside...
No sure why it took so long, but Team Beyonce has put out an official statement via CBS today.  Gayle King announced on "This Morning" that she spoke with Beyonce's representatives.  And they gave an official statement to the network to say that the superstar and her husband, Jay-Z, are "absolutely, positively not pregnant at this time."
Gayle said, "It's true that she and Jay-Z absolutely want to have another baby when the time is right. And when the time is right, they will share it."
Check out the clip of Gayle (Oprah's bestie who is pretty close to the Carters) relaying the news below:
So it looks like that glass of wine Bey posted a pic of herself sipping on IS actually wine, despite folks believing it was just grape juice.  Bey's camp also told CBS they "don't know how to stop the false rumor" of her allegedly being pregnant again.
They could try putting out an official statement on the wire, emphatically denying the rumor when asked...instead of playing coy with the interviewer, mentioning it on stage during one of many Mrs. Carter Show World Tour stops, posting one of those handwritten letters on Bey's Tumblr, and we could go on.  Apparently none of these options crossed anyone's mind.
Can't wait to hear E! News' explanation of their pregnancy report...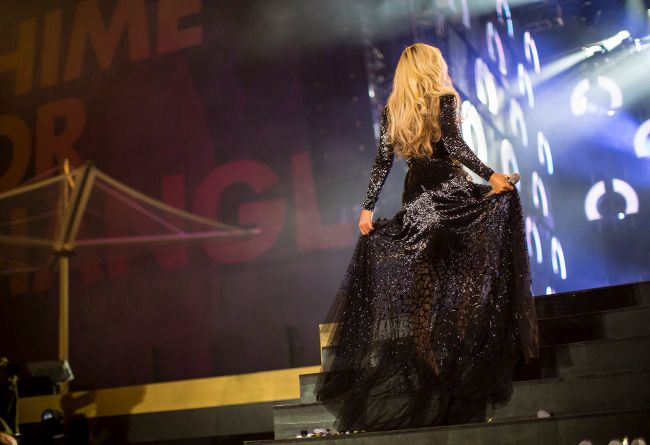 Tis all...
Photos: Beyonce's Tumblr