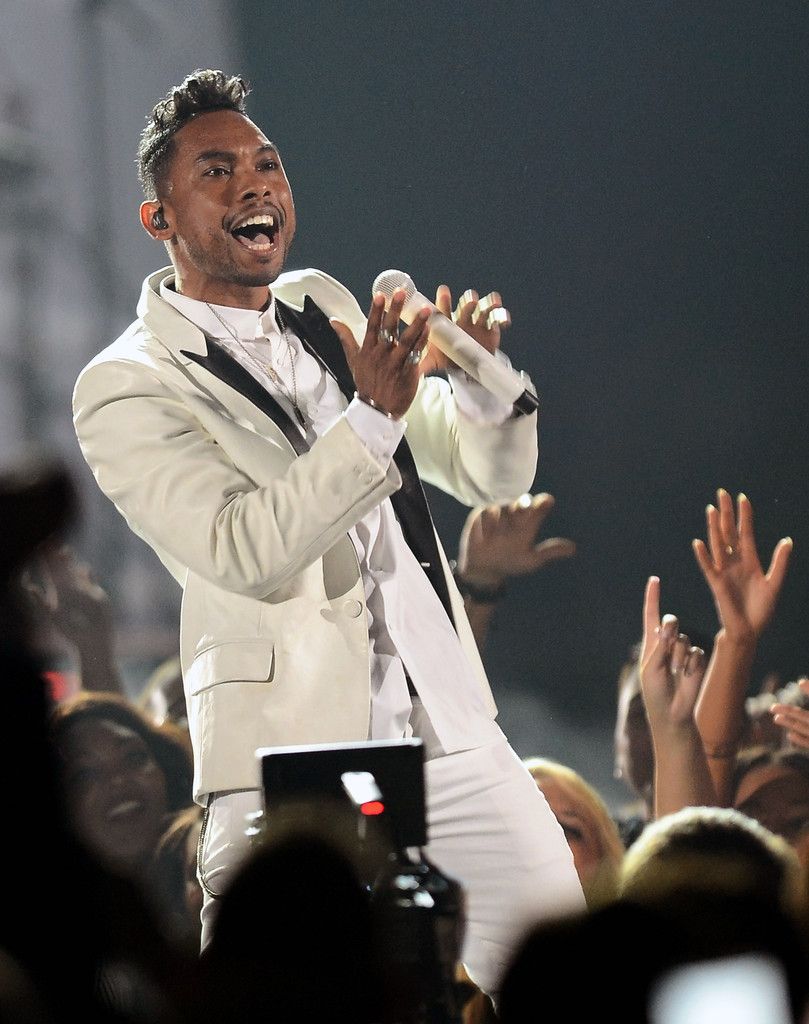 Singer Miguel might be facing legal action following his "drop kicking" performance mishap at the 2013 Billboard Awards.  Get the deets inside and see how well Tyler Perry's"The Have And Have Nots" did for the OWN network. 
"#Beautiful" crooner Miguel may face some serious legal action following an accident during his performance of "Adorn" at the 2103 Billboard Awards.  Fans will recall that the energetic singer attempted to leap over a mosh pit of audience members but mistakenly landed on the head of Khyati Shah.  Although Khyati said she was "ok" during post show interviews, her lawyer, Vip Bhola, told E! News that she has been experiencing "difficulties" as a result of the incident and may pursue legal recourse.
When ask specifically for a possible timeline for filing the suit, Vip said, "We will determine that after we have feedback from medical providers."  So far, reps for Miguel have not commented on any possible legal action.
In other Miguel news, after tweeting comments about African Americans being very "judgmental",  Miguel used a recent interview with BBC radio to explain what he meant:  
"What is clear is when you put it all in context, I'm saying that we are judgmental of our own. We're very judgmental of each other. We're tearing each other down, and that's why the second tweet about us being preprogrammed and preconditioned to hate each other and hate ourselves is valid. I see more black people tearing down other black people than I see any other culture regardless of what they're doing, and whether or not you agree with that, that's okay. I'm just talking about what I see, and how disappointed I am in that. I'm not judging my own people. That's a fallacy. I'm merely speaking on what I see and making a conversation of it."
Not that he's cleared that up....do you agree that Blacks are highly critical of one another?
Watch the interview here:
And in tv news....
Banking on Tyler Perry's expertise clearly paid off for Oprah the OWN netowrk as the series debut of "The Haves and the Have Nots" earned  OWN's highest debut ratings with 1.77 million viewers.And the good news kept coming at the ratings increased to over 1.8 million viewers for the second episode at 10 p.m., according to Nielsen.
Congrats to Tyler and Oprah! 
The Randomness:
1.  Mary Mary's Tina Campbell asks fans to prayer and fast during her marital troubles. Story.