LisaRaye is hitting the stripper pole again...but it ain't The Player's Club.  Watch the trailer for Lapdance, a new stripper film reuniting LisaRaye with her former "Single Ladies" co-star Stacey Dash and more inside.
Fans of the legendary classic, The Player's Club, (don't act like you don't stp everything to watch everytime that mug comes on) will be pleased to learn that LisaRaye's days of "stripping" aren't over!  Coming this summer,  the "Single Ladies" bombshell is among the stars of the upcoming film Lapdance,  alongside Stacey Dash (her former "Single Ladies" co-star), Lynn Whitfield, K.D. Aubert, and Carmen Electra.  According to Carlton Jordan, the film is about... 
"An aspiring actress makes a pact with her fiance to take a job as an exotic dancer to care for her cancer stricken father. Once the pact the couple made is broken, there lives are changed forever."
Though LisaRaye looks good in the trailer, we can only wonder why she's still doing movies like this.  While a steady paycheck might be one answer, we'd love to see what her alleged boyfriend,Bishop Noel Jones, thinks about a "potential" First Lady taking it off for the camera. Maybe we'll see "that" discussion on their new reality show.... 
The film (formerly titled "Monica") is based on a story by Datari Turner (who also stars in the film) and director Greg Carter.   Lapdance will screen at this year's ABFF Film festival in Miami in June.  Of course.
Check out a few screen stills here: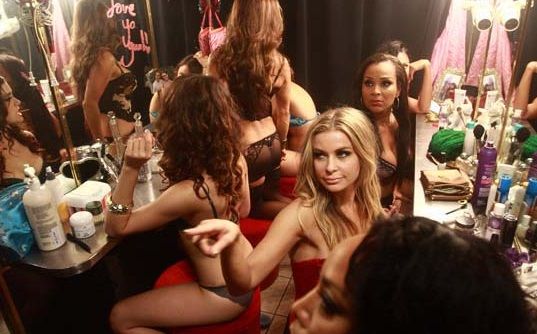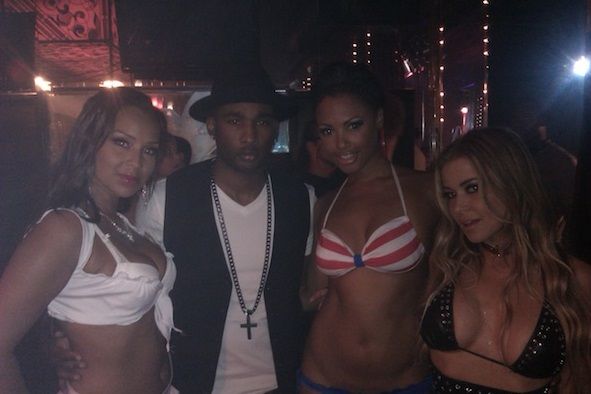 Watch the trailer:
Sigh.
Photos via Monica Films LLC/Carlton Jordan