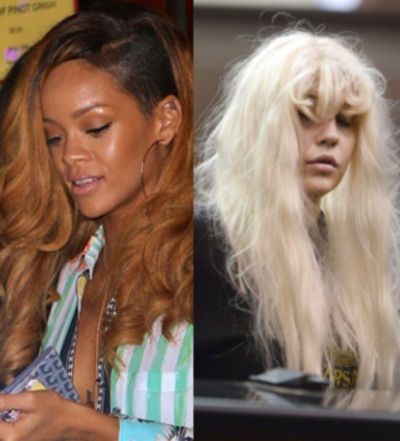 We're not sure what's going on in Amanda Bynes head but she picked the wrong chick to mess with on Twitter! Watch Rihanna slam Amanda Bynes over some ill-advised "domestic abuse" tweets inside....
For those who aren't following the public meltdown of former Nikelodeon teen queen Amanda Bynes, she's displayed some very peculiar behavior lately, including an inexplicable fascination with black women and blonde hair (she's retweeted pics of Nicki Minaj and Blac Chyna).
In addition to her latest caper, which involved an arrest for smoking weed in her apartment (and she later accused the NYPD of slapping her vagina during the arrest!), Amanda lashed out at Rihanna for no apparent reason.  She tweeted...
We're not sure what prompted the response (which was quickly deleted) but someone obviously notified Rihanna of the tweet and YOU KNOW she wasn't going to let that -ish slide.  A short while later, Bad Girl RiRi said....
That's all folks!